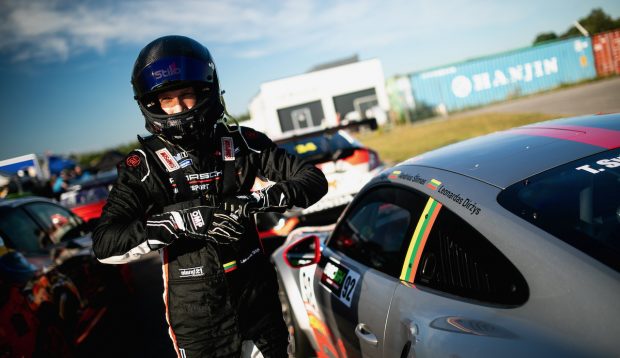 The battle for Baltic Touring car championship crown is about to begin!
With the season opening race in Parnu "Porsche Ring" track from May 6 to May 7 the Baltic Touring Car Championship the battle for champion's crown is about to begin with many, many intrigues, and a lot of well-known racers and rookies lining up on the grid.
"Every new season is always anticipated with great enthusiasm, planned preparation process and eagerness about new participants, champions and various interesting moments on and off the track. We believe that despite the "Hankook" crisis the Baltic Touring Car Championship new season will be a sight to see in the new season!" says Andis Meilands, promoter of the Baltic Touring Car Championship.
What the BEC 6H race lack in quantity it compensates with great quality with several new teams joining. The main intrigue is whether the "ES Motorsport by AMG Customer Racing Team" with their Mercedes-Benz "AMG GT3 EVO" will confirm their favorite status on track competing against several very competitive teams with Porsche GT3 CUP cars, naming "Juta Racing", "Porsche Club Lithuania" and "KTK Racing Division". There is also a nice mix in the Diesel class with 3 teams competing "Cust LT Racing", "Special Stage" from Finland and "Dvaras Racing".
The most competitive autosport category in the Baltic States – the "BMW 325 CUP" has their own intrigues and a lot of unknown  as previous two champions Valters Zviedris and Karolis Jovaisa are not participating in the class this season. 43 racers have already signed up for the first race, and we will see who of them will prevail for the glory of winning this very competitive class. The "BMW 325 CUP" class has become a popular hunting groud for former and current BaTCC champions, for example Aurimas Mistautas and Izidorius Paukstys from BTC3, Atis Veismanis from BTC2, Janis Hans from BTC4, Vilnis Batraks from BGT PRO, Karlis Ozolins from V1600 and.. the Latvian legend Janis Horeliks from early 2000s! Have to mention the Polish champion Karol Wyka.
In the Baltic Touring Cars class, a new generation of racers are entering the most powerful BTC3 class. Former BTC1 racer Tomas Jatkevicius has acquired a new car from Aurimas Mistautas, followed by class regulars Justas Gudavicicus, Arturas Kliobavicius and a newcomer Vaidas Budrys. BTC2 champ and the fan favorite Atis Veismanis has swapped to the BMW 325 CUP class, leaving the BTC2 crown vacant, but there are a lot of candidates for this one. The Estonian division of former champ Simo Lind and his compatriots Antti Jartsev and Kairo Kallas are lining up against Lithuanian division of Andrius Keblys, Kasparas Skyrelis, Tadas Petukauskas and Tadas Jonaitis. BTC1 class is all out Lithuanian battle with a favorite of winning – Laurynas Simonavicius.
As always, the big bang class GT doesn't disappoint, the most intriguing cars featured are Jyrki Peltola's Chevrolet "Corvette", Turo Levanen Porsche "GT3 CUP", Tuomas Kivisto's Chevrolet "Camaro". And counterparts from Lithuania like Mercedes-Benz "GT3 AMG", Audrius Stasiulevicius' Porsche "GT3 CUP", Gediminas Baksys Nissan "180 SX" and many other fast and beautiful cars, as an example of multiple "BTC4" champion Jyrki Jonkkari.
V1600 class is uniting more and more racers that enjoy budget friendly yet close racing. No Finnish guests have joined for the first event, but the battle royale among Latvian racers in the class are brewing – the vice champion Ernests Eglitis will have to defend his ambitions against Kaspars Rudmiezis, Arvids Rumbens, Elvis Turans, Raivis Meilands and Edgars Karlsons.
The Nankang 2h Endurance academy still awaiting many more entries but quite sure there will be at least 20 teams on the grid from all three Baltic countries.
"ABC Race" has 16 entries so far, including last year champion Janis Hans.
See you all soon in Parnu!