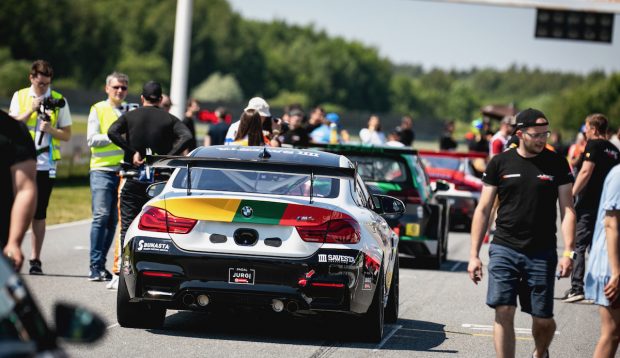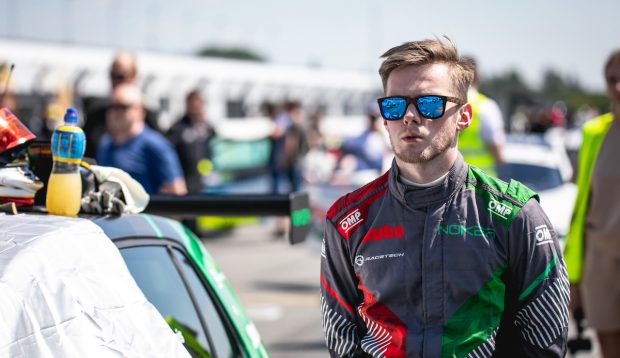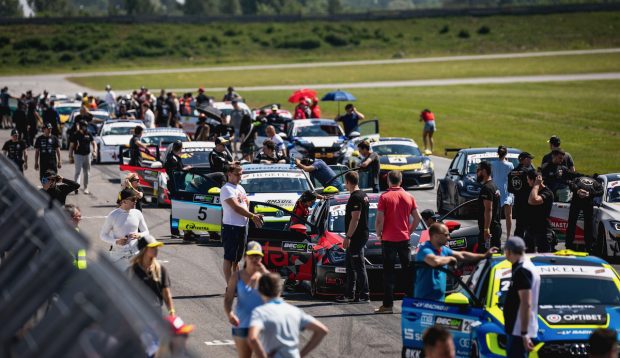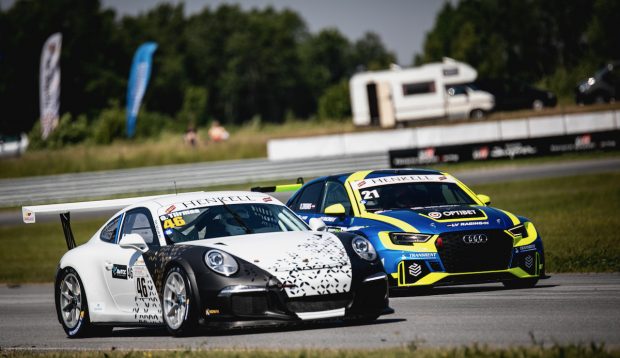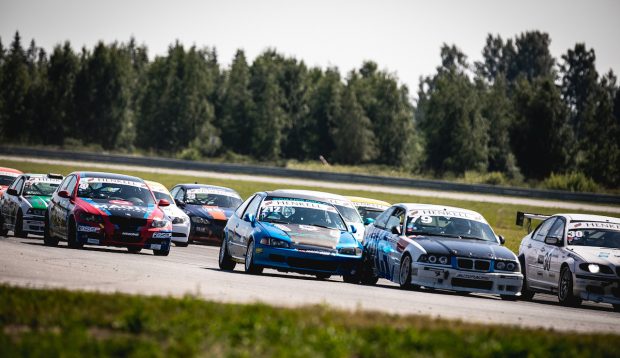 Parnu Summer Race is here!
After a short summer break the Baltic Touring Car Championship is back! The third round from 12th to 14th August will take place in the always perfect "Porsche Ring" in Estonia. The race will also feature the fifth round of "NEZ Porsche Sprint Challenge" and fourth round of "ABC Race" series. Around 150 participants in various classes are expected.
The track driving time limit, high number of racing classes and participants will mean that three races (BTC/V1600, Porsche and BMW 325 CUP PreQ) will take place already on Friday evening. Saturday racing will be followed by BMW 325 CUP, NEZ Porsche Sprint Challenge and BEC 6H series. While Sunday will feature GT, TCR, Nankang 2h Endurance, Formula and ABC Race classes. All races will be broadcasted live on BaTCC YouTube and Facebook channels.
"We are always happy to return to the Porsche Ring! This race marks the middle point of the season and here the championship for standings will fire up for real! This will be a huge race as it unites also all national championships, and we have guest series joining. We expect a cheerful, helpful and a proper racing atmosphere on the track and in the paddock. We hope for a sunny weather to have a enjoyable racing event for everyone," says BaTCC director Andis Meilands.
The Baltic 6h Endurance Championship will feature new teams not started in 2022 yet, like AROMAMA by Čapkauskas Autocentras, Autoralis, System KAN-Therm by Ringaudu servisas, Dvaras Racing and some others still to join. The series overall standings is dominated by Porsche Baltic team – taking two wins in two events so far with 120 points. Followed by TCR team from Finland Black Rose Racing with 78 points and Porsche Baltic GT4 team.
TCR class standings are lead by Black Rose Racing, followed by Noker Racing Team and ALM Motorsport. Anteja Racing is the leader in Diesel class, Tarzanija Racing in A3000+, in Touring car class Anteja (110 points) is chased by Baltic Karting Academy and ORLEN – Lietuva Mazeikiu ASK.
The NEZ Porsche Sprint Challenge is a proper treat this season, both for racers and for spectators. 22 different racers have already participated with grids averaging from 16 to 18 racers in events. Lead in the standings belong to Thomas Padovani, followed by other Thomas – Kangro from Estonia. Third place is held by seasoned veteran Tommi Haru from Finland.
The real meat machine of racing is the BMW 325 CUP – 56 racers in two events. And no easy battles await in Parnu! The series has duo of leaders – both Karolis Jovaisa and Valters Zviedris have equal amounts of points – 152. Followed by Latvian Krisjanis Oskerko with 130, Estonian Romet Reisin – 126, Lithuanian Edvinas Zadeikis -124 and Frenchman Leo Messenger with 120. The battles are real close and impossible to predict the outright winner.
BMW 325 CUP Masters(racers 40 or older) category is lead by Matiss Mezaks, closely followed by Toms Berzins and Ramunas Capkauskas. Krisjanis Oskerko leads the rookies followed by Pavel Beskrovnoi and Janis Ubelis. On top of Ladies category is young Estonian talent Carmen Kraav.
In the BMW 325 teams category, Top 3 is reserved by Latvian teams – "Spins/Rode Racing"(L. Messenger/K. Oskerko), "LV Racing" (V. Zviedris/J.Hans) and third place to Foxtail Racing(M.Mezaks/A. Koclamazasvili).
V1600 marks the dominance of Finnish young talents – Matias Nuoramo, closely chased by Benjamin Sylvestersson, both racing Toyota Auris. Third placed man is Ernests Eglitis.
In the new founded BMW 116 Trophy, the class is lead by Raivis Meilands, who is in front of Elvis Turans and Arturs Brunavs.
There is a real battle for P1 and rest of the positions in BTC1 class – the leader is Laurynas Simonavicius, followed by Aurimas Kucinskas, Can Alakoc and Erko Puusaag.
BTC2 class is a proper Baltic States showdown. Everybody tries to chase down Estonian ace Simo Lind (88 points), followed by Lithuanian Andrius Keblys and Latvian Atis Veismanis. The event will see some new faces from Estonia and Lithuania and the battle is on!
BTC3 is a Lithuanian playground – Top 3 consisting of Aurimas Mistautas, Robertas Zauka and Izidorius Paukstys.
Jyrki Jonkkari from Finland is the man to beat in BTC4 for many years. He also leads the way so far in 2022, with his closest rivals Dave Holland and Aivaras Remeika closely following.
Kastytis Volbekas leads the GT AM class.
While BGT PRO is dominated by Thomas Kangro with Porsche GT3 CUP 992 with Mika Makinen(Finland) and Raivo Tamm following.
The prestigious TCR class is lead by Latvian Ivars Vallers with 80 points. Close behind is Kasparas Vaskelis.
The last Parnu Summer Race in 2021 saw 32 teams lining up on the grid and around the same is expected also this year. LDV Racing is dominating the ABC Race class, as well as Jurmala/Papa's Saciksu komanda in the BMW 325 CUP. The Latvian team is chased by 4 Estonian teams – Krauman Motors and three coming from EST1 Racing. Lind Racing is on top of BTC2 standings, RS Racing team is on top of BTC3 while 222 by autodock and Baltic Karting Academy shares the lead in BTC4.
The Guest series of ABC Race is lead by experienced Janis Hans with 117 points. Chased by Arturs Danilevskis and Daniels Ungurs.
The Nations Cup is dominated by Lithuania – 370 points, Estonia – 263, Latvia – 248 and Finland 155.
The tickets for the race will be available on spot. Price – 20 EUR for both days with free access to the paddock.
See you all in Parnu!