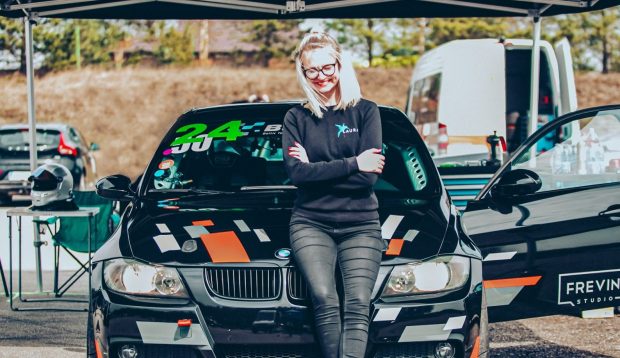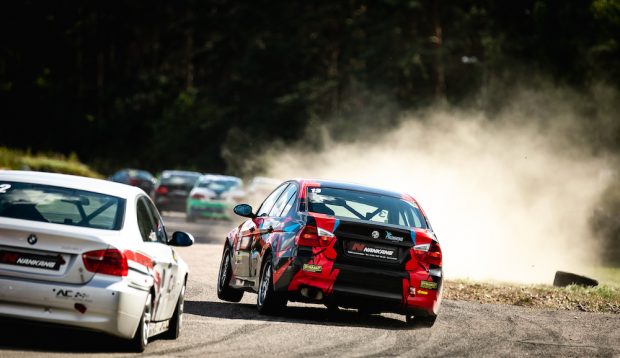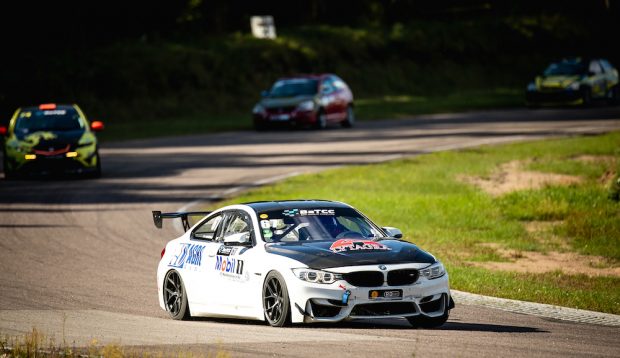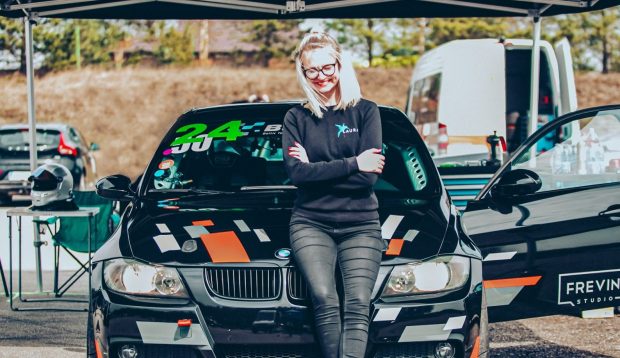 Breaking the barriers – Laura Gauryliute from Humming Motors
2021 saw a new racing team in the Baltic Touring Car Championship paddock – Humming Motors. The racing community has seen women by the wheel participating and winning but this team is lead and managed by another woman – Laura Gauryliute who has a lot of ambitious plans for upcoming years.
To own and lead a racing team is not a common job. How did it start? "The interest and passion about
cars and motorsports have been in me since early childhood. My father owned a tools shop for cars service, so I was an inseparable part of the cars routine and I loved it! But the racing passion started when father took me to my first race and many years later – here I am!"
"The idea of owning my team was born several years ago when I was invited like a guest for a team in 1006 km race. I had an idea, but I needed to have a plan. I was working as an administrator in a clinic, but I felt my heart was elsewhere. At the end of 2020 season I quit my job and our team's crew chief Dinas Karpičius left another racing team and we formed Humming Motors and started to prepare cars for our clients for 2021 season! we became not only partners but also a family"
In 2021, we serviced cars in the BMW 325 CUP for Marius Survilas and Ramunas Grigaitis, they also raced in the Nankang 2h Endurance Academy race.
"The BMW 325 CUP is the place to be for any team or driver who wants a challenge! The level of competition is so high the driver and the team that prepares the cars have to give 100% every time to hope for a success. We feel we are growing with each race getting more knowledge and experience. "
"I believe that circuit racing now in general is in great position if we look at the number of participants and competitiveness. We just need to work on marketing side, something like create a series to get more people to know the championship, it's heroes and intrigues. Especially in Lithuania, and I am eager to help with that and I want that people will enjoy spending time at the race track, watching racing on the track and having various other activities outside racing."
"For 2022 we plan to go the BMW M4 and "Broliai Motorsport" team in BEC 6h series and also in sprint racing. Also we have two BMW 325 CUP cars and one project car E30 for 2h endurance. We have another interesting project brewing for endurance series, a budget option but there is quite a lot of work still needed to be done before I can reveal something more! It will be our own race car." If you are interesting about our team cars and what we are doing, you can follow us on Instagram: @liute_laura and @humming.motors !
See you all soon!