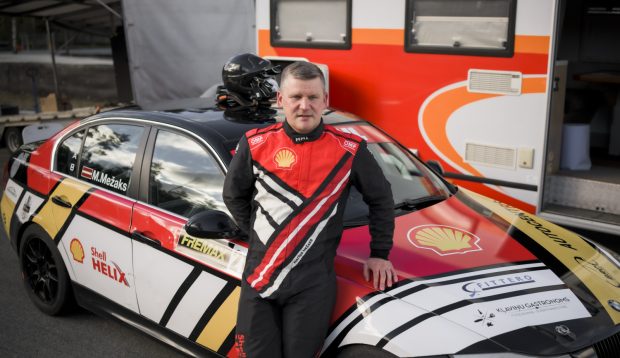 Matīss Mežaks. From small town streets of Ikskile to Nurburgring and WRC cars
First Latvian by the wheel of WRC factory car, Latvian rally champion, first Baltic champion in BMW 325 CUP class, frequent participant in the Nurburgring circuit races, Latvian champion in VAZ class and participation in many, many autosport events in Latvia and outside borders. It's a very short description of racing driver Matīss Mežaks achievements. And this list will be supplemented..
"I guess the fact that my everyday life now is closely tied with both street and race cars is logical. My father in the 1980s participated in USSR circuit racing championship in VAZ and Formula class, and I was a part of this racing atmosphere for quite a while. My career in racing began with local karting series and this era lasted until beginning of 1990s. Besides of that, in the will 1990s in my teen years we made various "racing tracks" in the town of Ikšķile where we frequently found the edge of the grip of my father's and mother's everyday cars that we secretly took without permission. To repeat this now would be impossible and unnecessary! We also quite often sharpened our skills in the local Tobago X autocross track."
"Various sports cars were built and modified in my father's garage in 1980s. After the restoration of independence my father had one of the first privately owned car repair shops in the country. And me and my brother helped with various jobs there. I participated in the local "Winter Cup" events in the Tobago X track. With the rapid growth of the Golf Cup competition, we decided that I could also take part in the racing, and we started to prepare a Golf GTI MkII. The roll cage was put in but for financial reasons the project didn't materialize, and I did not make my debut in the "big autosport". Instead of circuit racing, I made my debut in rally."
In his first competition Matīss made his debut as a co-pilot in 1998 with VW Golf GTI MkI, driven by Gints Blaus. But already in the next rally event, thanks to Gunārs Trečaks in his practice car Ford Sierra XR4 Matīss took the role of a pilot. After that a more serious vehicle followed – Ford Sierra RS Cosworth and with this car first Rally champions title was earned in 2001, then in 2002 another Latvian title with Ford Escort Cosworth Gp A. And again, in 2003 Matīss Mežaks becomes first Latvian by the wheel of a WRC car – Ford Escort WRC!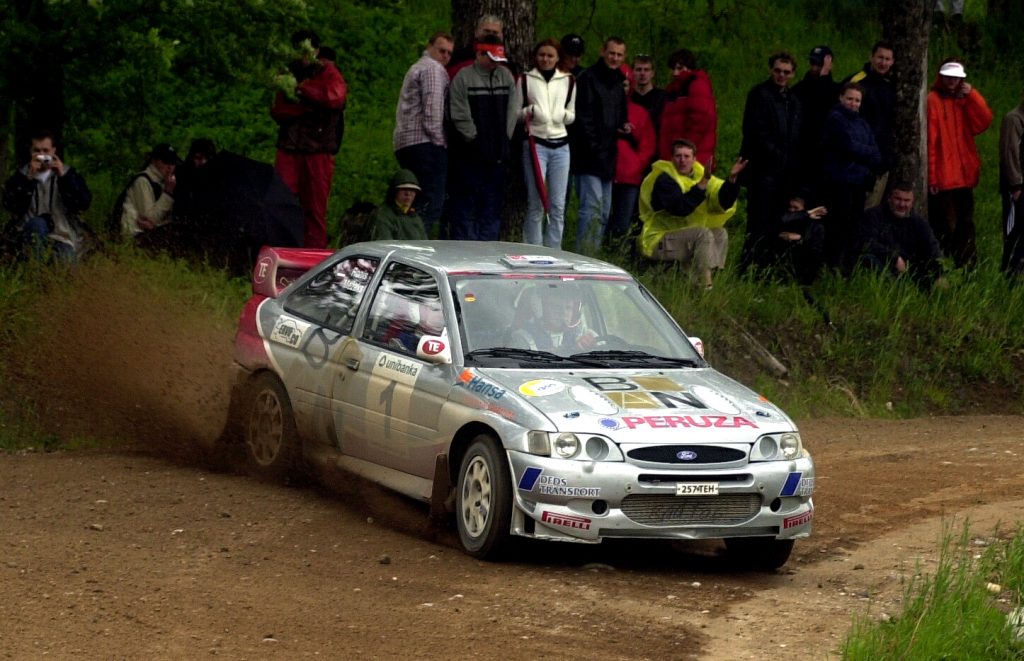 "When I started doing rallies with my long time co-pilot Arnis Ronis, our speed grew from stage to stage, after some victories in our class our ambitions grew to win also in overall standings of the rallies. And by that time we had good offer to buy a WRC class car. It wasn't just very fast in the stages, but also it was incredibly enjoyable to drive – the car was excellent and responded to even the slightest wheel steering wheel movement. It was a real pleasure to enjoy this power and it's technologies. This factory car was on another level but that doesn't change the fact that it's still a race car and technical problems occur, sometimes even on the last stage of the competition while having a huge lead. For example, my most painful DNF was in 2005 Rally Cēsis, when I had to retire with less than one kilometer to go. I must admit now, that also the team that serviced the car not always did their best."
With the WRC car Matīss had some beautiful victories and not so pleasant memories – a crash in "Saaremaa 2005" ended with injuries for him and co-pilot and also to the car. "I needed some time to get back to the speed as a driver as there was a big pause after the crash until I could again sit by the wheel in a rally car."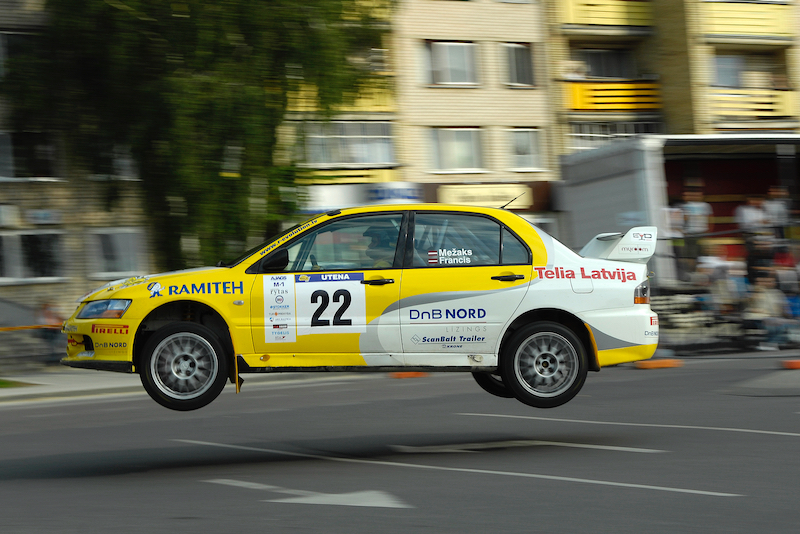 His career continued with various Mitsubishi Lancer Evo cars, but this time, without proper budget and testing options to fight for the highest places was quite difficult. After several rallies a short pause from local autosports followed and the story continues with circuit racing events in Nurburgring!
"When I first discovered the famous "Green Hell", I felt immediate affection! I started with a couple of track days with a street car, my appetite grew and I was looking for options to race there – I reached an agreement that I will drive in VLN races with BMW E36 M3, but my debut race was cancelled as on the morning of the race day the track was covered with snow(it was the last race of the season), second time was the same, in the morning of race day it was ice and all white around it(the first race of the season), third time – my teammate crashed the car in the practice. It seemed that the racing event is over once again, but unexpectedly new options became available. The team owner didn't feel comfortable with my situation and said: "Tomorrow you will race in another team in an Aston Martin Vantage!". We went to dinner with my new teammate, got some advice and I showed quite fast pace in the race – we finished second in the respective class. This event opened some more doors for me. Thanks to Andris Štāls, I got an offer to race in different series with historical Porsche "911 ST" and "914/6" models. This project turned out really good and I had a chance to race in many historical racing events in Nurburgring, Spa Francorchamps, Redbull Ring and Salzburgring. Fantastic feeling!"
Matiss' debut in local circuit racing events took place in 2013, when 3rd place was achieved in VAZ 1300 class. After couple of seasons in 1,3 liter class Matīss made a step to the bigger 1,6 liter class where he was Latvian champion in 2017. Matīss was and still is one of the fastest racers in this class in very competitive field. He has also raced in historical racing events in Moscow and Germany, achieving podiums and victories.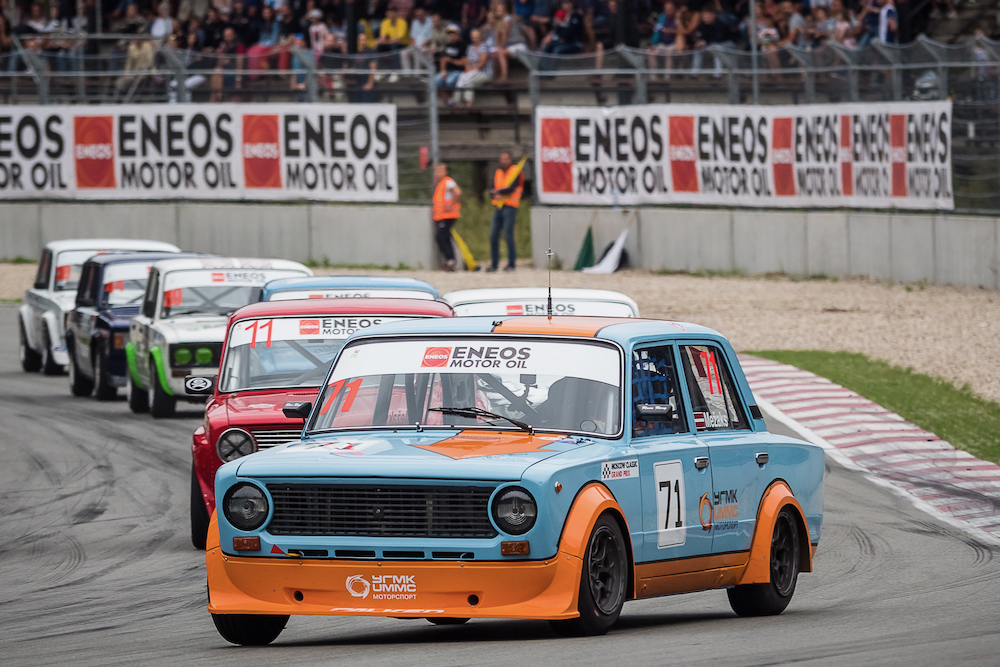 "Zhiguli was always very close to my heart, as my father raced with a very similar car. I enjoyed the historical touch and the high level of the competition in the class. One had to work really hard to win races and championship. It was a valuable and interesting experience which I now use also in the BMW 325 CUP competition."
Matīss was one of the founders of the BMW 325 CUP, helped with the idea that the class should be exactly like this, participated in the making of the technical regulations and was one of the first to build the car itself. "It was clear that a concept like this missing and is needed – as a basis the V4 class from VLN series was used with several modifications to the rules according to the local specifics and to make it a bit more budget friendly. As it turned out, it was a winning idea, and I am really happy about the huge numbers of participants that we saw in 2021 and will see in 2022! And my satisfaction about success of the project is as big as it was after winning the 2020 season!"
"In 2020, in the first year of the class I became the champion, and it was one more historical addition to my resume. It wasn't easy as I was fighting both, opponents on the track and my newly built car. The win doesn't mean that I have fulfilled my ambitions already. As it was proven in 2021, I have the speed to fight for wins but fortune completely abandoned me in some moments when I or my opponents didn't manage the handling of the car. In this series among 50 racers if you lose valuable points in some race, it has a huge impact on season standings at the end of the year!"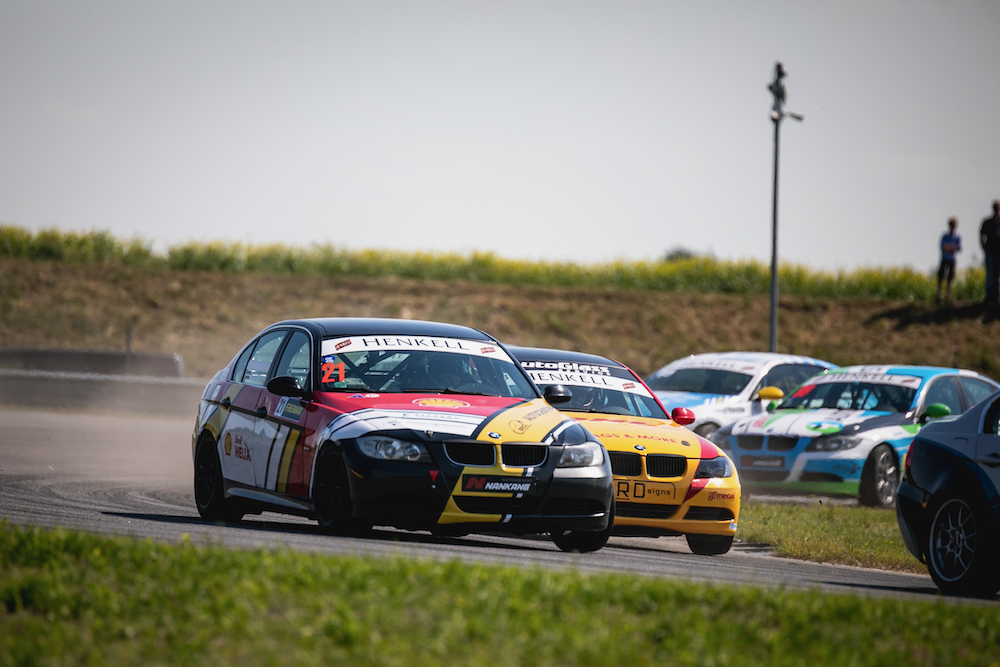 "For 2022 I hope to repeat the 2020 success! It will be a huge challenge, knowing the entry lists and big names on it. But this is my goal and I believe I can do it! The BMW 325 CUP now has the biggest competition and number of racers in any motorsports discipline in the Baltic States.
"In addition to BMW 325 CUP races in the Baltics and Finland, I have a plan to race in several NLS(ex-VLN) events together with Artjoms Kočlamazašvili, using basically the same BMW 325 E90 car. In 2021, we raced in several R-C-N events to acquire license(permit) to race in NLS. As one of the aims for this season is to earn the chance to qualify for 2023 Nurburg 24h. Which is the big aim, of course, if I will manage to have a budget for that! A busy and exciting season ahead of us!"