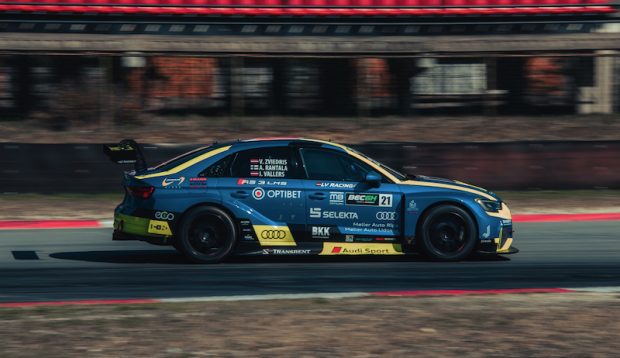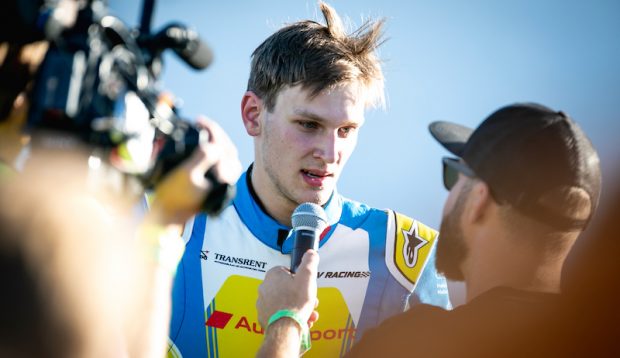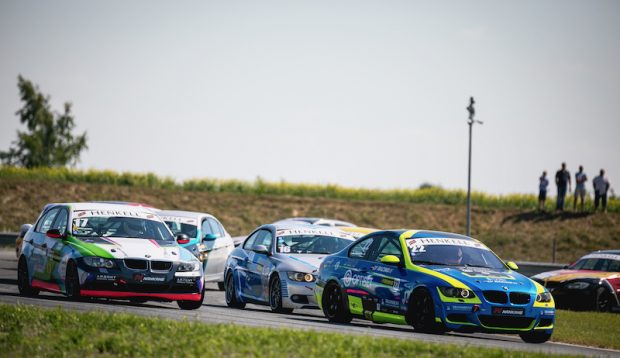 A step by step to the top. The TCR Baltic champion Valters Zviedris.
Purposefully, step by step with a huge confidence and will Valters Zviedris from a young age gets closer to his motor racing dreams. Last season winning the prestigious TCR Baltic championship and making his debut in the Russian TCR series. How did it begin and what's next?
Valter started his motorsports journey at the age of six in Latvian Kart championship Micro class. During his 12 year long tenure in the karts multiple championships and trophies were earned – five times Latvian champion in several classes and a huge number of podiums in international competitions. "Karting is the foundation of autosport. And we can be proud the level of Latvian drivers is quite high which is proven occasional wins and podiums in the World or European level of kart races. My father rode a kart and the choice for me to do the same was no brainer. But kart is a just a tool to achieve higher level in circuit racing!"
Valters' father Aigars has a huge amount of experience in kart world and right from the very beginning of Valters' career has been his biggest support – as a driving coach, mechanic, manager, advisor, and father. "Father's role and impact on my career is invaluable. We are both motor racing fanatics and together we do everything to fulfil our goals! My father as a manager and mentor, and me doing 100% on track every time on it. I know that every single session is important, and I have to do my best!"
It's only logical to go circuit racing after or parallel kart races. And the most important thing first was competition and amount of competitors. So that's why in 2017 the choice was made for Legends cars to battle experienced and fast Finns. 10th place in NEZ 2017 series is a strong foundation for success in the future that are soon followed – Valters finished 2018 season ranked third in NEZ championship Legends class.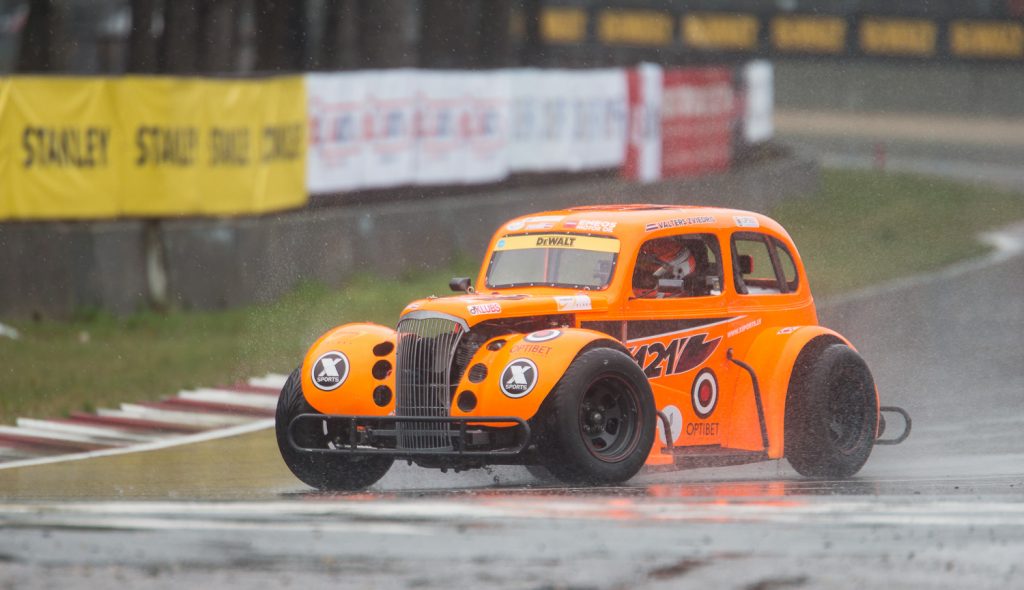 "The Legends cars are really unique – unusual driving style, battles from start in finish in big groups and fast competition. It's a great school of racing, during the 15 minutes of the race, you have to the maximum, very similar to karting." Valters' speed with Legends was the reason to try his luck in touring cars. "After 2018 season, I tested both Formula 4 and V8 Thundercars, but we decided to try the popular TCR series. The best option in local series was 6h endurance racing where in 2019 I started together with Lithuanian "DHL Racing Team" together with the experienced Ramūnas Čapkauskas.
2019 was rich with various racing events – 2nd in Latvian Kart championship in Rotax DD2 class, 6th place in NEZ Legends standings and 1st place in TCR class in BEC 6h series among 9 teams! But as a topping on a cake was Valters participation in the FIA "Motorsport Games" in Vallelunga in TCR class under Latvian flag on the international touring car stage. "That was a very valuable experience and emotions, next time I would be much higher than 12th position. The event had great touring car racers. I want to return ever since but sadly due to the pandemic the event was cancelled two years in a row. Maybe in 2022, working on that!"
Due to the pandemic the 2020 season was disrupted Worldwide but the season had some kart races in Latvia and several events in circuit racing. "2020 was less active, but it gave us a lot of time and ideas about 2021. Where we choose to join "LV Racing" team in endurance and sprint racing TCR class. We were sure that this was the best choice, and we made the right decision! The team is really professional and eager to win races, and helped me a lot also to grow as a driver."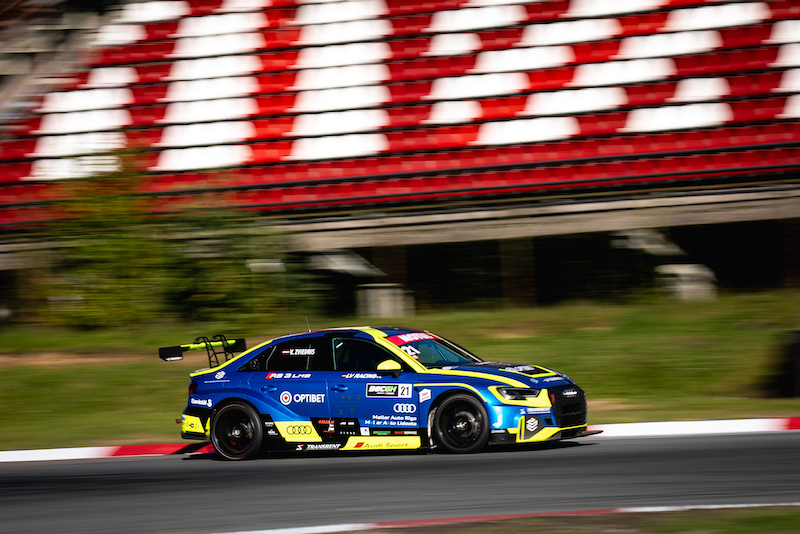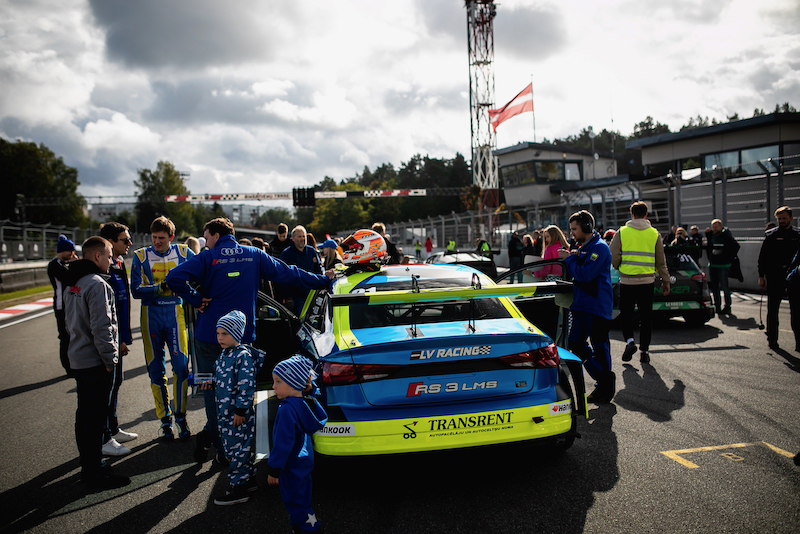 In 2021 TCR sprint series Valters had an epic duel with Mikk Maaten for the championship title. Up until the last event in Bikernieki, both contenders were tied in points. Valters was the Baltic champion after the final event as Maaten's car was disqualified for breach of technical regulations. Valters victory opened doors to other series, and he choose to race in the last event of Russian TCR series with LV Racing team. In the Sochi event held at the Formula 1 race track, Valters debuted in 10th position. "It was a completely new world to us. The local teams spend huge amounts of money for practices and testing. They use different tire manufacturer, and the track is completely different to anything we have in the Baltic States. I had a lot of things to adapt my driving. With each session I got faster and during the Race 2, I could achieve lap times of the TOP 5 drivers."
"2022? Various plans for next year. First, I am going to have a full season in BMW 325 CUP class sprint competition as there is a very strong racing. One really has to work hard to be at the top there. Maybe some 2h endurance racing. I will probably also continue in the Baltic TCR racing in the Baltic States and will go to some races outside. I think this is the class to go at the moment. And I will do some races in the electric karts."
Valters Zviedris life outside racing is also closely connected to the motorsports and karts as from 2019 Valters is a co-owner and employee in the Latvia based electric kart manufacturer "Blue Shock Race". For three years already Valters tests every new detail on the track and has participated in the electric karts championship competitions organized by BSR in the Netherlands, Greece, Denmark and Latvia. Valters together with Martins Sesks and Artis Baumanis are the BSR marketing faces.
Wishing a new success in 2022!