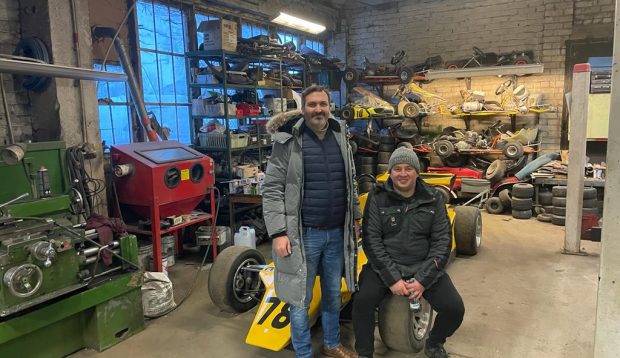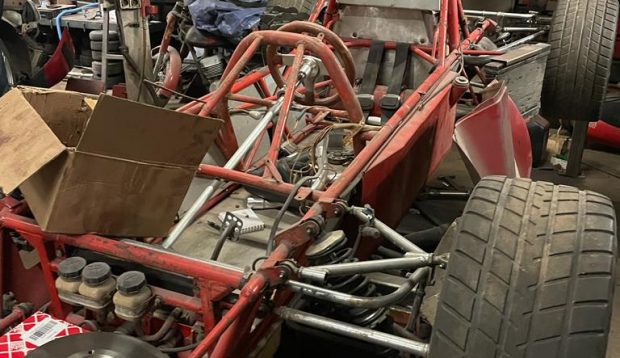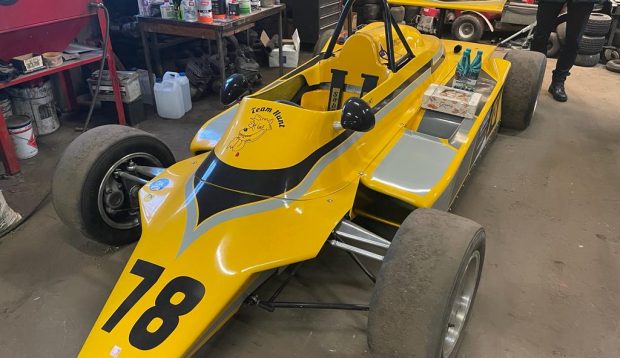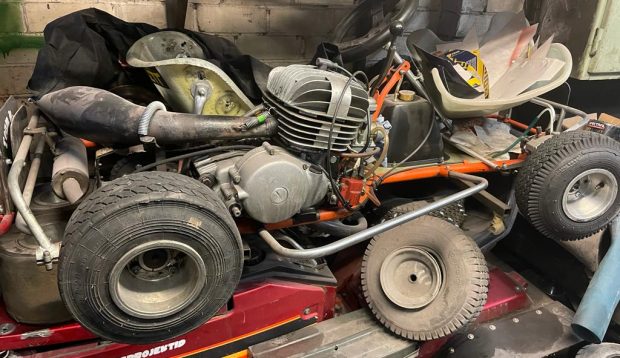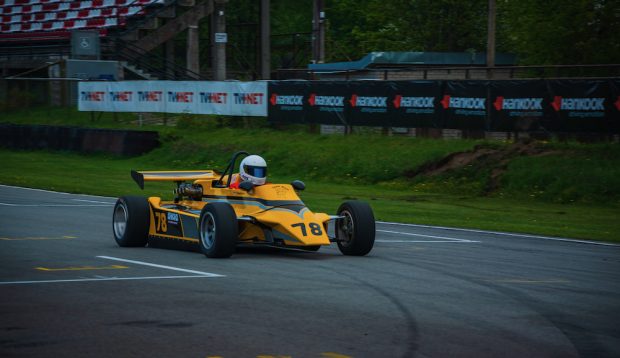 Historic Formulas is our hobby – says Estonian Toomas Hunt.
"The name is Hunt, Toomas Hunt! Yes, I get that question a lot if I or my family are in any kind related to the F1 Legend James Hunt. The answer, of course, is no but seems that some genes – the Formula racing genes we have similar!" says Toomas Hunt, Formula Estonia enthusiast, racer and constructor.
We meet Toomas and his family in old garage built in Soviet times, but the place is filled with motorsports aura – huge collection of karting from various racing eras and several Formulas, each with a unique story and each destined to return back to their roots – to racing tracks. How did it all start for Toomas?
"I started racing karts when I was 5 or 6 years old. It didn't last long but I got my first taste of motor racing, and I am in love ever since. Then my sons started to race karts and it continued with my wife. Our whole family is racing, that's our hobby. I am blaming Mr Taavi Kroon as he was the one who suggested to race in Formula Mondial class where I started racing in 2018 with a borrowed Formula Estonia 21-10 model. I acquired chassis and parts for my current formula Estonia 21M around the same time. It took me 2,5 years to fully restore it and it made debut in 2021."
"The Estonia 21M model is a bit older version of the very popular 21-10 –it has a little bit different chassis and brake discs are located right next to the wheels not by the gearbox."
From all the tracks I have raced, I like Riga track the best, I could race every event there because it's a track that makes you work a lot during the whole lap and every turn is interesting. Of course, I still need to improve my driving as the Formula legend Toomas Napa said – a good formula driver takes the Bridge in fifth gear flat out! I still need to learn to do this.
"Why do I race formulas or not some other racing discipline? I have tried with touring cars in Supercross. I didn't like the close bumper racing there. I had prepared car for many hours and in few turns it's already bent and broken, I like clean, gentlemen racing, where the fastest guy wins. I race for fun and for good emotions and I get them, whether I finish on the podium or dead last."
"I race formulas, my brother races them and I am preparing a surprise for everyone in 2022 – I am finishing a unique project of Formula Estonia 20 restoration. And it will be driven by my wife! I believe she will be the first woman ever to race with Formula Estonia any model. She has a lot of experience in karting, and I think she will do great. So, beware of team Hunt next year! I look very optimistic for the next season, as some new cars are building, and I think our series is good enough to attract some more friends form Poland or Germany! I want to wish every Baltic Touring Car Championship racer a successful 2022 season and have a lot of fun!"