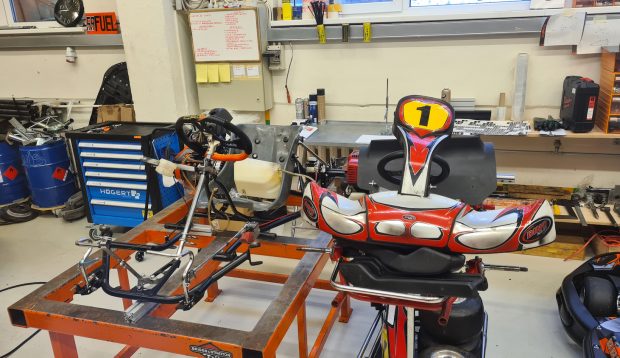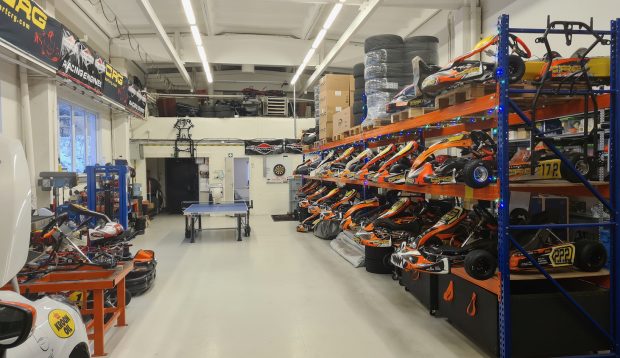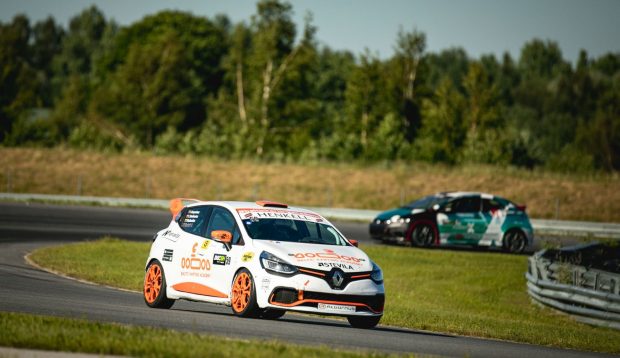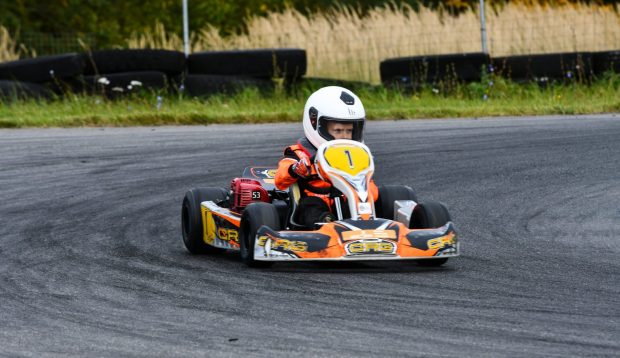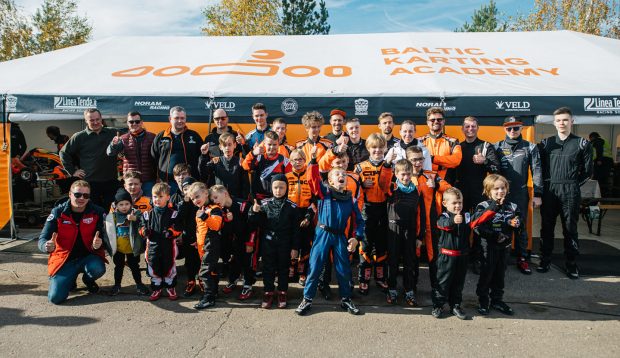 Baltic Karting Academy – every step for the motorsports
Baltic Karting Academy is a very interesting project in whole Baltic motorsports scene – affordable and also a professional way for kids or adults to start their way in racing with proper racing karts. The team started with karts three years ago and debuted in circuit racing in 2021, with some bigger plans in 2022!
"The idea of this project started when I worked in Kartlandas indoor karting centre. We had a karting school for kids but they didn't have the next step to go after. I was thinking of several options how to change that, found some info about reliable but fast American company's "Briggs&Stratton" engines and at the same time heard that the chassis company "CRG" has made a special chassis especially for those engines – and the kart was ready!" says Edvardas Grabliauskas, owner and director of Baltic Karting Academy.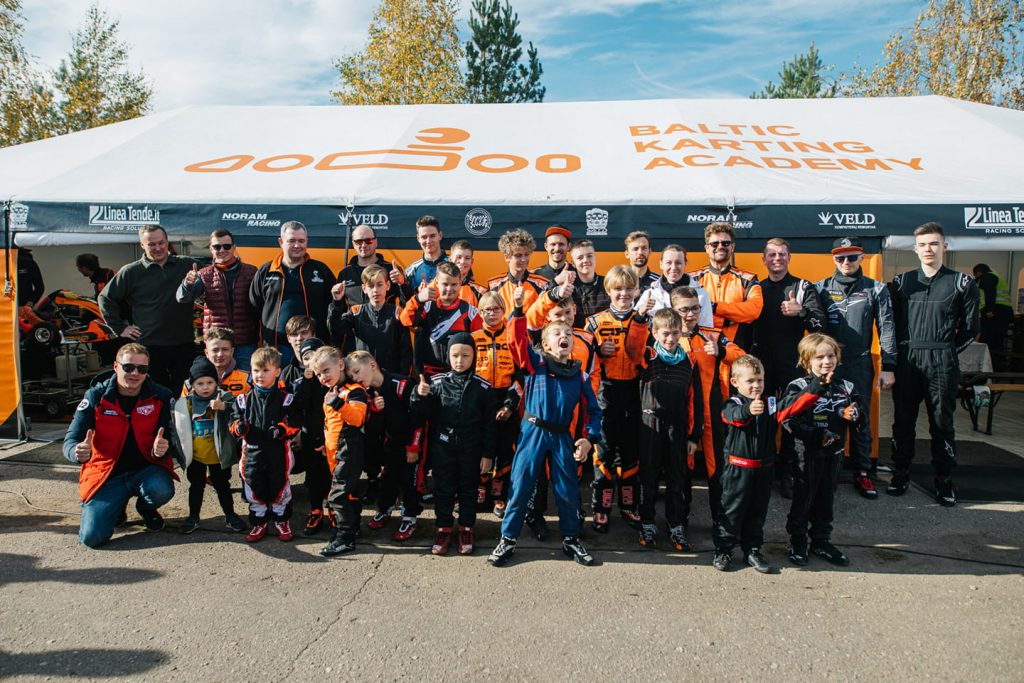 "We bought several karts for kids and for adults and started to offer karts for sale or for rent. We race as a separate class in Lithuanian karting series. We have around 25 karts in our team, rented or serviced for our customers. Prices? We ask 240 EUR per test day with trainer and engineer, approximately 800 EUR per race weekend with various options if rented for whole season. We also sell karts for kids, starting from age 3-5 to adult karts, full price for race ready kart is 3500 EUR. If we look how much does professional level kart racing costs, these are budget prices to see if you like the sports or not. Good way to start!"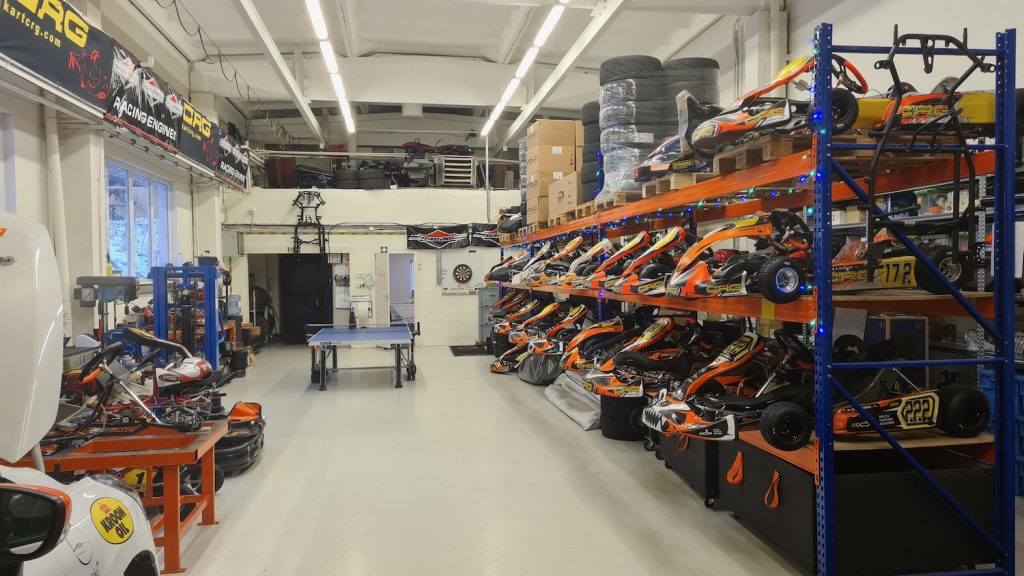 The team with a couple of their graduates from the academy made a debut in Baltic Endurance Championship event this summer in Parnu with Renault Clio Cup Mk4 race car taking second place in the A3000 class.
"It's a logical step once again if we talk about ladder – starting from a young age and growing up, if you want to continue racing, at one time you have to start racing cars. As our clients are full time kart professionals, we wanted to have a proper factory-built race car, that is reliable, feels like a race car and has sequential gearbox with paddle shift. We found that the Clio Cup car is a good budget option that ticks all of these boxes. We bought it for 21000 EUR, with some additional improvements it has cost us 30 000 EUR. We drove around 7000 km last season without problems so it's working well. It's much cheaper to run then other factory-built race cars while offering all we need for guys coming from karting."
"Why paddle shift was a must? As you know we also have a BMW 325 CUP, that we sometimes use for testing. When our kart guys go for a ride, they don't know how to operate manual gearbox. From the early days they are programmed to accelerate with a right foot and brake with the left one. When one more pedal comes in the equation, they are confused, and when they are braking and downshifting with clutch engaged, they automatically release the brake pedal, and it's lets say impossible to change this. With paddle shift it's much simpler – they get in and drive it like a karting – with two feet!"
"We have around 50 graduates from our programme that have gone to professional karting or to circuit racing so our endurance project is one of the ways for those guys to continue. We are planning to have full season in Baltic 6h Endurance Championship next year and maybe some other races. At the same time we are selling our BMW 325 CUP car, if we manage to sell, we immediately start building a new one. If we don't sell, we will race with the car! It seems we will have quite eventful summer ahead of us with our karting and now racing programmes!"