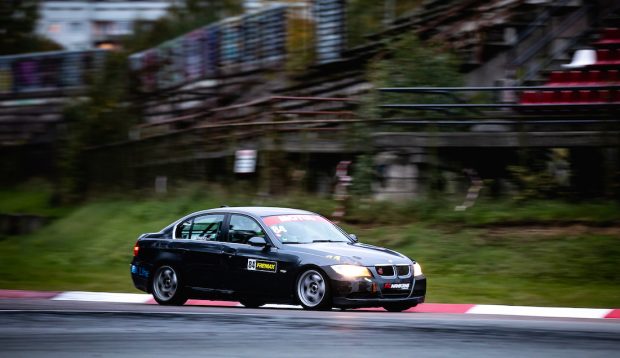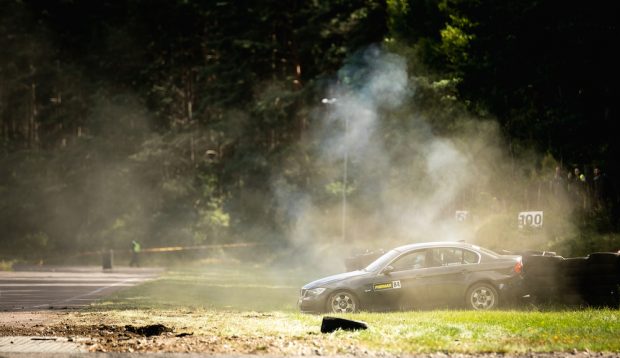 Edgars Murnieks: "You have to have fun in racing!"
The Baltic Touring Car Championship most popular class' BMW 325 CUP one of the most surprising discoveries was rookie Edgars Mūrnieks, who finished in the 3rd place in the rookie standings and 15th in the overall. So how did Edgars decide to start racing?
"My career in local motorsport started, I believe, in 2008, when I sat in the grandstands of Bikernieki and watched the drift competition. And I thought that I should try too. So, I did with my BMW "E30". Had some good results in the "Street" class where in one event I had semifinals with Kristaps Bluss, but for some reasons he went into finals. In the wintertime of that year, I had also started a serious preparation for next season, when I had a very interesting conversation with one very titled autocross racer. And after this conversation, I decided that I quit motorsports, and focus 100% on my business and family!"
Edgars is a common person in his everyday life – a farmer who spends his day behind the wheel of a harvester in the agriculture fields and leading his farm. Edgars also has a small workshop where painting jobs are done, and cars prepared for various motorsports disciplines.
"My pause in motorsports was 12 years long until I saw a video about BMW 325 CUP on the Internet. And that autosport devil woke up! As the above said things about business and family are in order and now it's time for my hobby – to have fun in circuit racing! The BMW 325 CUP intrigued me because of the simple yet strict technical regulations, clear conditions that shows the main idea – sit and race! Together with my friend Gints Dzenis we decided to join and after our first full season, we are really satisfied, and we are already preparing for the next one. And yes, building one more car so we can drive together in the 2h endurance race.
The debut season for Edgars was with a lot of experience – new tracks, high positions in Qualifying sessions and races. And some smaller and bigger race accidents with opponents on the track.
"Yes, there were some contacts. In some of them, I was just an unlucky passenger, in some there was my fault. But at the end of the day, it's just metal that is hurt and no need to be sad about it. If there are 30-40 participants on the grid you can't relax for one second and have to with maximum concentration and determination all the time. It's just logical that there are some accidents from time to time. But I believe that the culture of driving improved at the end of the season, and I think the battles on track in 2022 will be much more respectful.
I did not have huge ambitions before the previous season – the main goal was to get to know tracks, opponents and have fun! And I did all those things. But next year with the acquired knowledge I aim to try to be in TOP10 on regular basis in the races. I now know the car and it's not that simple as it seems to fast with this car. I know the tracks, at least on which side each of the corner goes. And also, I have learned the basics of driving in the track with many cars around me. I have once more realized – to have achievements, competitive lap times, you have to practice a lot and ask for some advice to more experienced racers!"
Where do I see myself in five years? If the BMW 325 CUP stays the same with strict and controllable technical rules, I see no reason to not continue racing there. The racing makes me happy and that's the most important! If I will not have fun anymore in racing, I will not drive.