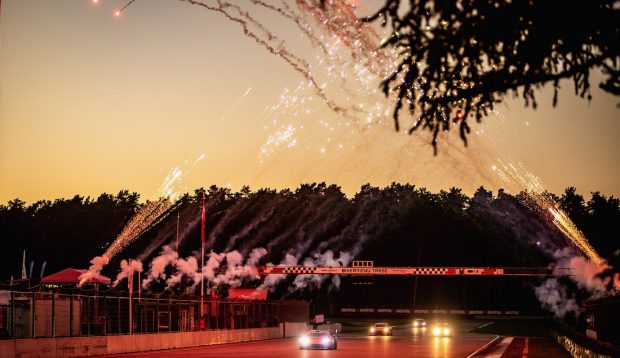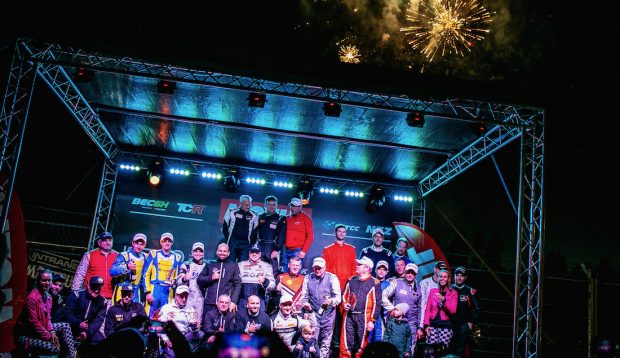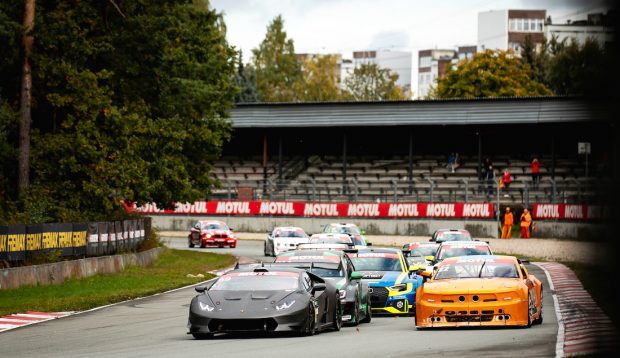 Motul Grand Prix – the Grand Finals of the Season Worth it's name
Oh boy, oh boy! What a race, what an event! Final competitions of "Motul Grand Prix" were worth their name, saying it was really Grand Finals, having it all: amazing racing, lots of tension, clarifications, battles and competition at all possible levels. Let's try to take a look at the final season event, that has clarified the champions and winners of really tough, same time – incredible 2021 season in Baltics.
Even though some teams and athletes were safe keeping highest positions in their classifications, none of the podiums were clear enough up until the finish line was crossed in Riga.
For example, "BEC 6H" series had 14 teams on a grid seeking for season victories. Among them – no season leader "Šiauliai – RD Signs" team, as, actually, they were allowed to feel safe having a pretty impressive amount of points. However, real battles were simmering among two TCR cars and teams – "Noker Racing Team" from Lithuania with VW Golf and "ALM Racing Team" from Estonia, with Honda Civic. Those two teams were seeking for two victories in a row, aiming for Overall classification and at the same time, safely keeping podium of the "TCR" classification. Two teams willing to take victory from each other and actually two different tactics, as "Noker Racing Team" had an advantage of points, trying to play it safe and just to cross the finish line. Just like the racer of this team Kestutis Stasionis told during the race: 'our main goal is to cross the finish line'. As for "ALM Racing Team", those guys were trying different tactics, having quite a star behind their vehicle's wheel: that was a well-known rally cross driver Reinis Nitišs. Team had hope to attract the luck with local racer, having home track advantage, getting as much points as it is possible.
Finally, the victory in Overall was taken by "Flash Racing" team with Lamborghini, having "LV Racing" with TCR Audi vehicle behind them, and "ALM Racing" holding the 3rd place. However, technical discrepancies happened with "LV Racing" team and all the resolution has mixed the cards. Even though the results of the event might change, season classification is pretty much clear and "Noker racing team" was announced as the champion of "TCR" classification.
"Porsche Baltic" took the Victory in "GT AM" classification, as "GT PRO" as well as the Overall, was leaded by "Flash Racing" However, this team was too low in a season standings to be able to take over the champion title from "Šiauliai – RD Signs Team" in both, Overall and their class. As for "A3000+" classification, "Murakas Racing" from Estonia with BMW M3 took the highest step of the podium in here. "Joujaam" took the 2nd place in "A3000" group, having "Orlen Lietuva – Mažeikių ASK" on the highest step of the podium. As for "Diesel" class, "Antėja racing team" took the victory here, having "Team R2M" from Finland in the 2nd position.
Late evening, nice finish with fireworks and the grand finals of this series have met everyone on Saturday. Only final points should be calculated to clarify the final season standings and that's it: waiting for new teams to join the series, meanwhile, gossiping about changes in BEC: what to expect next year?
BaTCC – sprint series – did not avoid massive accidents that have already started during practice sessions and kept happening up until final classes have crossed the finish line. A lot of factors forced this to happen – constantly changing weather conditions and, of course, tension of the Grand Finals, just like it should be. Champions and winners of "BTC1", "BTC2", "BTC3" and "V1600" classes have been cleared firstly, having less drama during this special weekend. Even though Aurimas Kučinskas was a happy guy with a victory of the final event, Laurynas Simonavičius became the champion of the season. The 3rd place was taken by Erko Puusaag, holding the same place in a season standings as well.
Aurimas Lekavičius was happy enough to take the 1st place in "BTC2" class. However, it wasn't enough to take the higher step of the podium in the season standings. This racer holds the 3rd place there. Simo Lind took the 2nd place in the event and kept the title of the champion this year. Meanwhile, Tadas Petukauskas took the trophy of the 3rd place in "Motul Grand Prix", but he wasn't able to gather enough points to climb higher in season standings and Atis Veismanis took the 2nd place here, firmly assuring his vice-champion title.
One of the most watched classes among all BaTCC classification – "BTC3", in here we always had quite Lithuanian grid, always fighting for any chance to win. This time, lucky 3rd place was taken by Julius Kiršis, having Robertas Zauka on the 2nd step of the podium and one and only Aurimas Mištautas enjoying his victory of the event and all season. This guy proved he is really worth the title of the champion this year! Julius Kiršis has gathered important points and kept season's vice-champion title, as Izidorius Paukštys is the 3rd place in a season's standings.
In "V1600", victory was taken by all season leader Karlis Ozolins, keeping Ernests Eglitis and Kaspars Rudmiezis behind him. Ernests managed to reach the 3rd step in season standings, as Dmitrijs Gornevs wasn't taken over and kept the victory of the 2nd place.
Another interesting class with the great tension and impressive list of participants and battles – "BMW 325 Cup", of course. What an event for the guys (and girls) from this classification! Some real damage during free practice sessions and minus one nicely yellow BMW on a grid. Surprisingly, it was local Latvian racer dropping out so early. However, still, 30 cars on a grid on Saturday, seeking for both, final season victory and really important points. Carmen Kraav really showed girls power with an impressive pace during qualifying session, taking the pole position during the 1st race. However, the start of the wet race didn't go as expected and some really fast drivers were forced to withdraw from the race. Carmen was among them. Traditionally, Karolis Jovaiša took the victory here, having Matiss Mežaks and Jonas Ramanauskas behind him. 2nd run start organized according to the best lap times and Karolis took the pole position here. Finally, both races were over and points calculated. Matiss Mežaks took the 3rd place during "Motul Grand Prix", Edvinas Žadeikis won the 2nd place, and Karolis Jovaiša was the 1st. Not just like he even needed it, Karolis firmly took the season's champion title, having Edvinas as a vice-champion and Krisjanis Oskerko on the 3rd place of the podium.
Other battles moved to Sunday, keeping tension during all the weekend of the "Motul Grand Prix" event. Tiny monsters of "ABC Race" were among those who found out their season's standings on Sunday. Actually, final classification has attracted even 15 athletes. Finally, as both runs kicked in, 3rd place during event was taken by Ernests Skulte, Janis Ubelis was the 2nd, as Aleksandrs Griva was the fastest.
Another group of athletes gathering season points and final victories – "BTC4", "BGT AM", "BGT PRO" and "TCR" representatives. No doubt here, Arturs Bartraks with Lamborghini took the pole position during the 1st race. Some sporting incidents and accidents, and, finally, winners as well as season standings have been clarified. Once again, Robertas Kupčikas took a victory in "BGT AM" class, keeping the 2nd place of seasonal standings. Laurynas Krikščiūnas was the 2nd place winner, keeping the season's 1st place to himself. Kastytis Volbekas won the 3rd place of "Motul Grand Prix", having the same spot in season's overall classification.
Sim Racer, the Lithuanian leader of "GT PRO" classification, demonstrating outstanding performance all season, did not find a reason to come to final race, as, actually, he had quite an advantage of points after race in Estonia. Nevertheless, the 1st place this time was taken by another Lamborghini and Arturs Bartraks behind it's wheel, assuring the vice-champion title this year. Audrius Stasiulevičius took the 2nd place here. Meanwhile, Edvinas Einikis appeared on the 3rd step of the podium, keeping seasonal 3rd place to himself, too.
In "BTC4", Aivaras Remeika managed to win the 3rd place, allowing Janis Hans on the 2nd step of the podium, as Arturs Simins took the victory from both these guys. Important points were received and this guy assured the 3rd place in season standings. Meanwhile, battles among TCR cars were happening not only in the track and during races, but afterwards in a matter of paper, as well. Stewards have received the protest regarding leader's correspondence to technical regulations and as it is quite strict among TCRs, decisions have been made, taking away really important points. Finally, Valters Zviedris took a victory here, assuring season's champion title. Andrey Yushin took the 2nd place during the race, taking away some important points from season overall participants. After all decisions were made, Kęstutis Stasionis took the 3rd place in both, event's and season's classification.
The last but not the least group of racers that found out their best drivers and champions – two hours endurance series named "Nankang Endurance Academy". It was really intense race with even 27 teams on the grid! After qualifying times were summed up, it was clear enough that "Dream 2 Drive" team is the one to start from the pole position. As always, race filled with overtaking, sportive accidents, safety car fazes and some rules abandonment. So much fun that time just flew by, getting closer to the final moments of the season, finally, clarifying the winners and champions of a really impressive "NEA" season.
In "ABC Race" group, "LDV Racing Team" took the 1st place, keeping "No name" team in the 2nd. Those guys managed to keep the 3rd place in seasonal classification. "DMK Racing Team" was leading in "Motul Grand Prix" "BTC1" class, as well, having the victory of the season.
In "BTC2" class, "RM klubas" took the 3rd place here and holding the same spot in season's classification. "Alko Budyss" team was the 2nd in "Motul Grand Prix", however, not enough points to push anyone away off the podium. Quite same situation happened with the 1st place winner "Autokaslita" team: happy during season finals and not taking away the victory from others in season. "LND Fixus Racing" kept the vice-champions title and "RD Signs Racing Team" firmly claimed the champions name.
"Erdėja" took the victory in "BTC3" class, keeping "Diesel Power" and "BTR" teams behind. Some important points were gathered here and "Erdėja" took the 2nd place in season standings, being only 4 points behind from "Joujaam". "RD Signs 2" kept the 3rd place to themselves.
Both, in event's overall and "BTC4" class, 1st place was taken by "Dream 2 Drive" team, getting some really important points in season standings and moving up on to the 3rd step of the podium. "Porsche Baltic" took the 2nd place in "Motul Grand Prix", however, it wasn't enough to reach the podium in yearly standings. "Dock by 222" team showed up on the 3rd step of the podium, still knowing, they are the best this year in "BTC4" class.
And just do not forget the most attractive and numerous "BMW 325 Cup" classification of "NEA": this time, there were 11 teams fighting here. "Rode Racing" took the victory here, having "Krauman Motors" and "EST1 Racing" teams behind. Even though the final race wasn't as successful to season leaders "KTK Racing Division" team, those guys managed to keep the champion title to themselves. "Baltic Diag by KTK" did not take part in the "Motul Grand Prix", however, the gap of points they got from previous races were enough to take the vice-champion title. "Jūrmala/Papa's Sacīkšu Komanda" team took some important points during the Grand Finals, however, it wasn't enough to move up from the 3rd place in season. However, knowing the battles and tension that was here during all season, as well as paying attention to the fact that "NEA" was really popular among racing teams, 3rd place was tough to get.
So, season is quite over, the final winners and champions are clarified, and the big curtain of the season could be dropped, waiting for the next year. And there is really what to wait for! Rumors have been heard about some changes and attractive news. New season, new series and new, eye-catching competitions ahead of us!