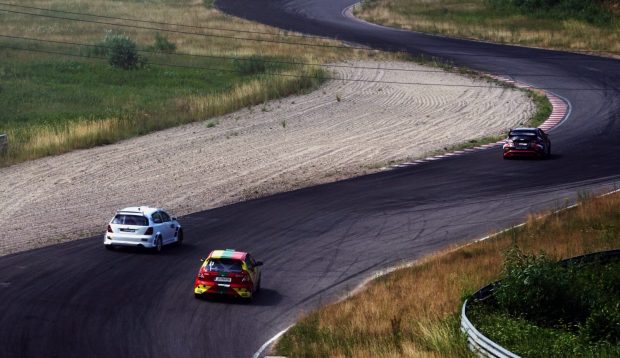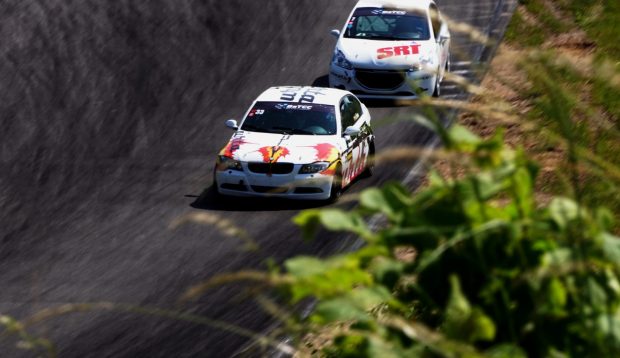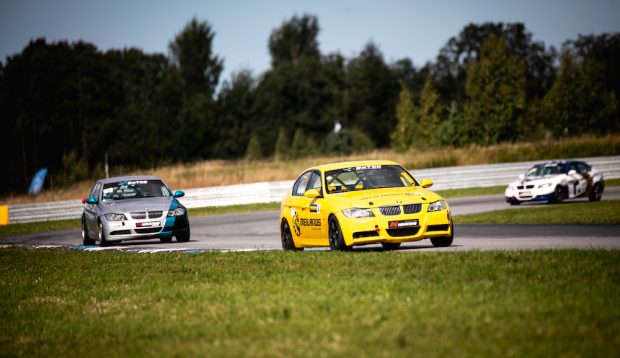 Baltic Racing Is Crashing Back at "Nemunring"!
This weekend is really special for racing lovers in Lithuania, as BaTCC series are back to Kačerginė "Nemuno žiedas" circuit track! Last time we have been visiting – last year with couple of small series, and this time we are back as loud as thunder is! We bring the participants from all the Baltics, all lovers of old and new classes we have been offering this year.
https://youtu.be/SvUzlvg4P6g
As far as we know, it is only second race this year happening in this track. We are glad we finally got a chance to come here, as initially "Kaunas Grand Prix" event was the one to open the racing season. However, COVID happened and we were forced to postpone for couple of months. However, why not to start the autumn with all the adrenaline and racing fun? Especially knowing, how much everyone missed the "Nemunring" corners, hills and turns. Without this particular event on Friday and Saturday, we have only one event left up until the big closure of the season back in Riga at the end of September.  And for now – let's have some fun with BaTCC series, of course, including "BMW 325 Cup", as well as all the intrigues of "Nankang Endurance Academy" 2 hours race.
50 athletes among "BaTCC" classes
Five different classifications of BaTCC series and at least 50 participants planning to start in them: each moment list of racers is getting longer. Most of the participants (no doubt there) will gather on a grid for "BMW 325 Cup" series, as we have even 30 of them already! Half of these guys – Lithuanians, having advantage of local track and 'home walls'. Nine racers from Latvia on the grid, too, as well as six Estonians and one guy from Finland. Quite a nice mix on a grid here!
After last event in Estonian "Porsche ring" track, Karolis Jovaiša is keeping quite a gap from other racers. However, it is still too early to call champions, as everything still can change pretty fast after few racing laps already this Saturday. No doubt, final dots in Riga at the end of this month will be really important, too. Meanwhile, second place holder Edvinas Žadeikis does not have such a big advantage of points difference from Krisjans Oskerko, who is an owner of the 3rd place at the moment. So much pressure before this weekend! Also, we have Martins Lapinš looking for opportunity to catch these guys, as local racer Andrius Čilvinas is pretty fast, too. Who knows, maybe home track phenomenon will be critical this time and this guy will take the podium, getting really important points of the championship.
In "BGT AM" class, we are going to see exceptionally Lithuanian battles for podium: Kastytis Volbekas, Tautvydas Lašas and Laurynas Krikščiūnas will be fighting here. Meanwhile, in "BTC 1" classification Laurynas Simonavičius will try to keep his 1st place to himself, as "BTC 2" class' 2nd place holder Atis Veismanis will do everything he can to reach the victory in his class, trying to get closer to Simo Lind, who is the leader at this point. And, of course, Lithuanian racer Julius Ašmonas will put all the cards of the table and will use all home factors he can, trying to take the victory for himself.
Pretty strong battles are going to happen between the racers in "BTC 3" classification. This group had lots of attention back in Parnu race, as only split part of seconds has determined the winners. Especially nice fight was in between of Danas Azikejev and Izidorius Paukštys. We guess it is going to be hot once again. This class – quite popular and exceptionally Lithuanian, so home track will give some spice to it, for sure.
As for little monsters – "ABC Race" classification, there are 12 participants here and only one Lithuanian among them. All the other guys come straight from Latvia.
"Nankang Endurance Academy" ("NEA") expects around 30 teams
"NEA" – another interesting racing series, getting so many attention from both, spectators and participants. Somehow each time it is bunch of teams trying to find out the fastest ones, however, the best are clarified only during final laps. This time in "Nemunring" we are going to have almost 30 teams on a grid! Just like in sprint type BaTCC series, the most of racers are going to gather in "BMW 325 Cup" class and "BTC 3" classification. As for "BMW 325" class, "Baltic Diag by KTK" team is still leading here and "KTK Racing Division" is trying to catch these guys. In "ABC Race" classification, "Yaris Boyz" team is holding the 1st place, "BTC 1" group leaders after Estonia – Lithuanians "IRP by Rindaugai Servisas" team, "BTC 2" leader comes from Estonia – that's "LND Fixus Racing". In "BTC 3", "RD Signs 2" is only 20 points behind from Estonians "Joujaam" team. Meanwhile, real fun is going to happen in "BTC 4" classification, as the 1st and 2nd places holding teams "Fredis ir Draugai" and "Dock by 222" have the same number of points. Meanwhile, the 3rd place holder "Gazas Dugnas" team is only 10 points behind those two. So, it seems the race this weekend is going to be really important to these participants.
All these racers and teams will find out their starting positions already on Friday afternoon, during qualifying sessions. As for Saturday, it is going to start with warm up sessions, and official start of the "Kaunas Grand Prix" will happen at 11.
See you in Kaunas!