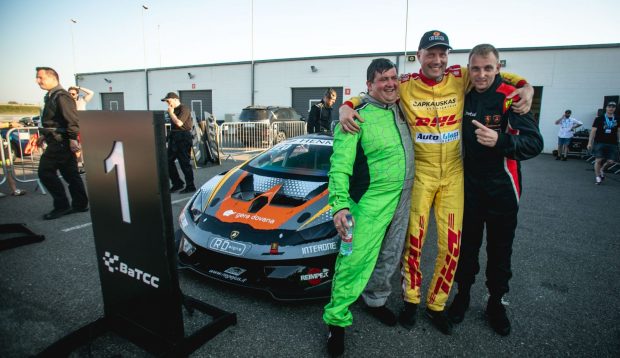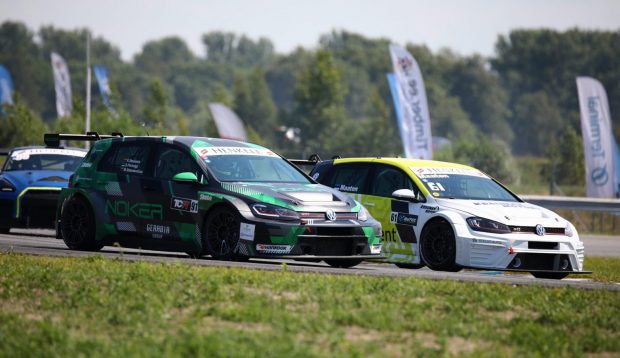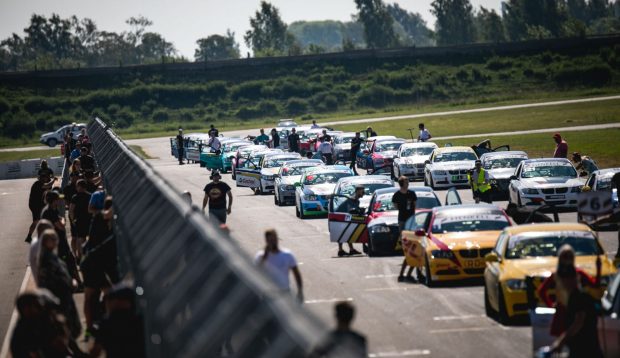 Estonian races of Baltic countries this weekend promise unforgettable battles
First participants are already gathering in Porsche Ring today, this Thursday and Friday for their training sessions. Once again, among other issues that organizers might have (just like COVID-19 restrictions), there are some fun but challenging problems of trying to fit the participants in the starting grid. Although, these problems are quite real, they are pleasant, too. Mind-blowing number of participants is inspiring both, organizers and participants.
The weather forecast predicted already promise that battles in the track will be extremely interesting: rain always stimulates athletes to prepare their best guns and to use their skills. After practicing in wet track corners and turns on Thursday and Friday morning and afternoon, athletes will be forced to steady down in the evening, as the qualifying sessions awaits. First ones to find out their starting positions – "Formula Historic", "BTC1", "BTC2", "BTC3", "V1600" as well as "BMW 325 Cup" and "Baltic Endurance 6H Championship" ("BEC6H") series. Together with qualifying sessions, "Parnu Summer Race 2021" weekend will begin, partially knowing the starting positions. Looking at existing entry list that is getting longer each moment, one thing is obvious: unforgettable battles are promised! And just do not forget, that you will be able to watch races streamed live!
Almost 90 Participants in BaTCC Series
There are almost 90 participants already in sprint series of BaTCC. The most impressive, historical number of athletes – among "BMW 325 Cup" class. We will have even 43 racers fighting for victory not only from Estonia, Latvia and Lithuania, but also from Finland and Russia! As we have almost identical technique here fighting, the general racing weight go over the skills and competences of racers. As two events already happened and their points are calculated, at the moment leading position belongs to Lithuanian racer Edvinas Žadeikis competing with "BMW 325 E90". However, this athlete should not feel secure: another Lithuanian racer Robertas Kupčikas is right behind him, as well as Latvian Konstantin Calko having the same number of points like Robertas.  However, there are more racers seeking for victory and it seems quite reachable: so, nothing is clear yet. Actually, few points separate almost all racers in the seasonal table of qualification points and there three rounds still up until the end of the season. So, actually, none of the taken positions are secured.
Interesting battles are going to happen between participants in "BGT AM" and "BGT PRO" classifications, as there will be nine racers fighting for victory, equipped with incredibly powerful and eye-catching technique.  So many different vehicles could be seen in a starting grid: among them – "Nissan GTR", "Porsche GT-3 Cup", "Lamborghini  Huracan" and "Renault Megane Trophy" units. At the moment, "BGT AM" classification is leaded by Lithuanian racer Laurynas Krikščiūnas and his "BMW M4", as  another Lithuanian Sim Racer and his Lamborghini is fastest among "BGT PRO" class participants. We heard rumours, that once again he is planning to beat the record.
Siix racers will be reaching for the victory in "BTC1" classification. However, among them – we have one Estonian racer only. Laurynas Simonavičius is leading in "BTC1" class at the moment.  As in "BTC2", Estonian racer Simo Lind tries to keep the first place to himself. He would need to fight other six racers in Porsche ring. "BTC3" class also has six racers seeking for victory and really important points of championship. At the moment, 1st place is strongly secured by  Aurimas Mištautas. We will see how it is going to be after this weekend.
"BTC4" will have four participants and at the moment Finish racer Jyrki Jonkkari could be called as the leader of this classification.
Historic formulas will have at least 10 racers, as "TCRs" podium places will be divided among Kars Aarnio from Finland competing with Audi RS3 LMS SEQ, young Latvian racer Valters Zviedris with Audi RS3 LMS and Mikk Maaten from Estonia racing with VW Golf GTI TCR SEQ.
Endurance Races – With 48 Teams
As always, sprint races are accompanied by really popular and waited endurance championships, BEC 6H and Nankang Endurance Academy.  First one, 6 hours length race balanced for professionals will have 21 team from all Baltics and Scandinavia.  Surprisingly (in a good way, of course), general battles will be seen among TCR cars, where we are going to have at least seven teams. Of course, most of the attention will gather the Overall classification. Looking at the table of yearly points, we can see the 'double leader' team, holding two 1st places – in overall and "GT PRO" classifications. At the moment it belongs to "Šiauliai – RD Signs" team competing with Lamborghini Huracan ST. However, we still have to events upcoming and everything can change. Quite interesting formation is behind this team in overall classification, as places from 2nd  to 4th belongs to "TCR" classification representatives. Second place in there and the leading chair of "TCR" class belongs to "Noker Racing Team" and their VW Golf GTI TCR SEQ.
In "A2000" class, 1st place still belongs to Lithuanians "Klion Racing Team" with Honda Civic. "A3000" class leader – Finish "Joujaam" team racing with BMW E36. In "A3000+" classification, 1st place is still taken by "Tarzanija Racing" team with Audi S4, "GT AM" classification's 1st place taker is "Porsche Baltic" team and their Porsche Cayman GT4 Clubsport. Meanwhile, among diesel-type "Antėja Racing Team" is still holding the highest position.
As for two hours race of "Nankang Endurance Academy", there are even more intrigue having 28 teams on the grid. Easier steps of podium will be divided among  will be among participants in "ABC Race", "BTC1" and "BTC4" classifications, as there will be only two teams per each class. However, quite different situation among "BMW 325 Cup" participants, as there are even 10 teams listed here. "Baltic Diag by KTK" team will try to secure the 1st place of season classification. However, nothing is really clear yet, as only eight points differ this team from the 2nd place and "KTK Racing Division".
Quite tense battles are going to happen among "BTC3" classification, where even eight teams will try to get more points and higher positions of the podium.  At the moment, "RD Signs 2" team and their BMW 316 holds the highest place, having only 4 points advantage from the 2nd place. Meanwhile, "BTC2" classification will have 4 teams fighting for victory.
So, one thing is really obvious: "Parnu Summer Race 2021" is going to be filled with battles, intrigue and athletes trying to get each and every point. All points and victories counts and matters!
And just one quick reminder: the main battles and races will have live stream!