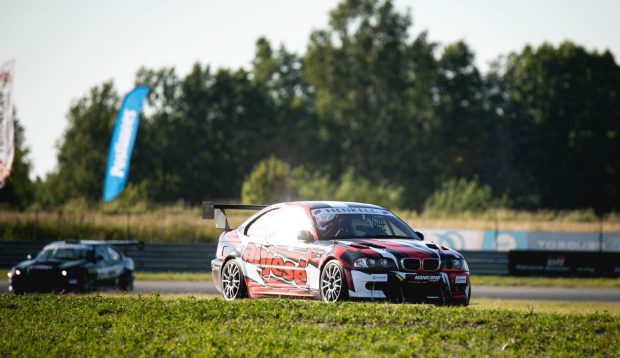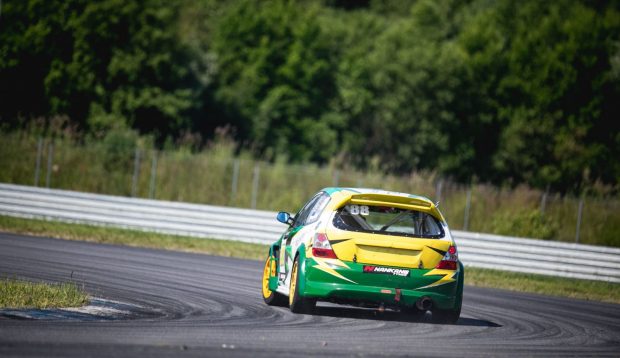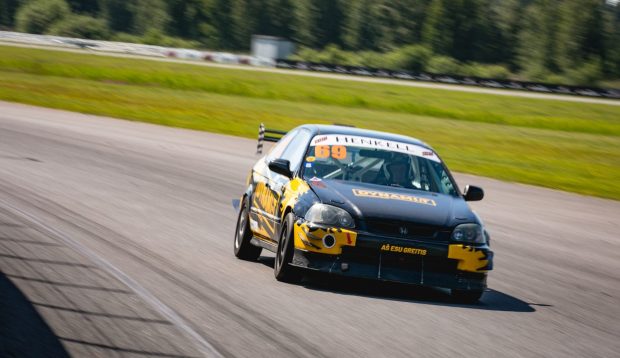 Victories among "BTC1", "BTC2", "BTC3" and "V1600" classes
Apart breath-taking BMW 325 Cup series and 6 hour race, Saturday was filled with battles in between of participants in other classifications making quite a mixture of technique in the track among such classes like "BTC1", "BTC2", "BTC3" and "V1600".
During the 1st run, Aurimas Kučinskas took the 1st place in "BTC1" classification, leaving Laurynas Simonavičius behind himself. However, this weekend Laurynas had some technical issues. 3rd place was taken by Lithuanian girl Emilija Ulvydaitė. However, during 2nd run, third place was taken by Estonian racer Erko Puusaag. Having both racers, Lithuanian girl kept the position and the 3rd position of the podium, as the 2nd place maintained by L. Simonavičius with Honda Civic, as the 1st place kept by A. Kučinskas.
In "BTC2" classification, leader chair was shared in between of participants. Finally, after the results of both runs were calculated, Latvian racer Atis Veismanis competing with Honda Civic got a leader's title, as Estonian Simo Lind maintained in the 2nd place.
"BTC3" classification was really…Lithuanian. Julius Kiršis, Izidorius Paukštys and Aurimas Mištautas kept fighting for the podium as well as for the important points in Baltic and Lithuanian championships. Julius Kiršis competing with BMW E46 assured himself the pole position during qualifying. However, how dropped to the 3rd place after competition. 2nd place was taken by Izidorius Paukštys with another BMW E46, and victory belongs to Aurimas Mištautas and his BMW.
Latvian racer Karlis Ozolins became an autocratic leader of "V1600" class, competing with exclusive Suzuki Swift.
Meanwhile, Formula Historic participants have started their fights on Saturday, but real leaders were finally cleared on Sunday.
Just like BEC 6H participants, all these guys will meet in the same track at the end of the August, on 21-22.