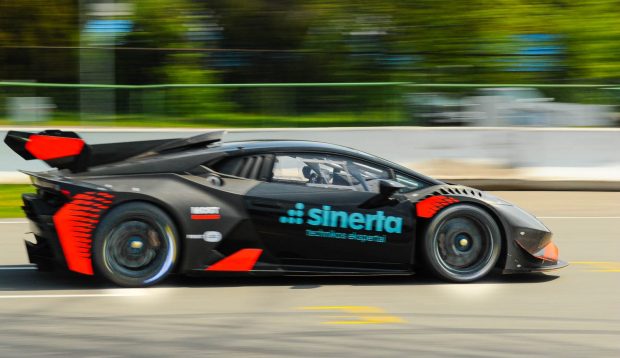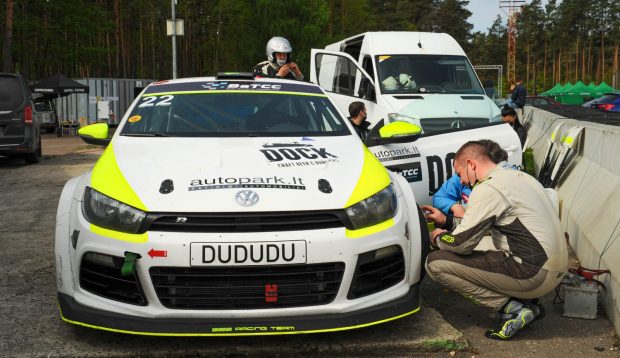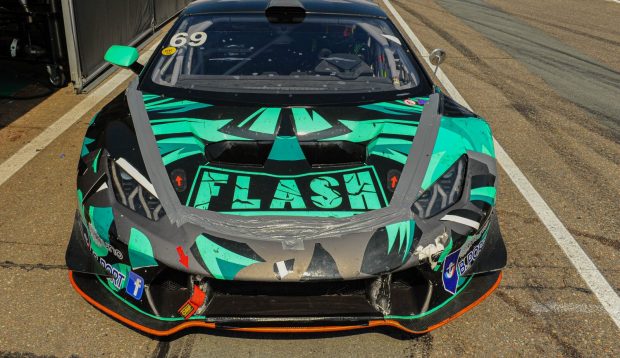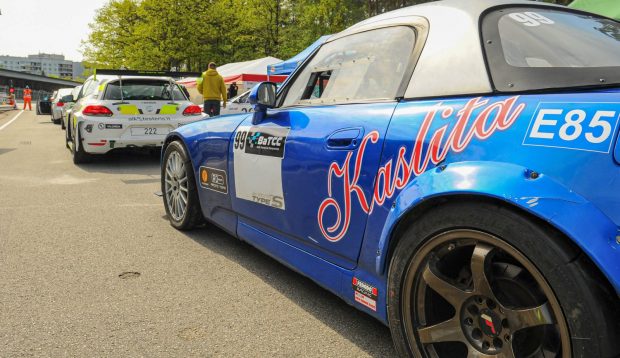 BaTCC fights on Sunday: more sprint races and plenty of action
After Saturday dedicated to BEC 6H and BMW 325 Cup, a lot of participants impatiently waited for Sunday fights. Final day of "DeWALT Grand Prix" was filled with quite a list of impressive technique and battles.
Winners of "BTC1", "BTC2", "BTC3", "V1600" and Formula Historic
Together with BMW 325 Cup series and BEC 6H championship, there were some other sprint races fighting for victory. Among them – "BTC1", "BTC2", "BTC3", "V1600" and Formula Historic. Victory in "BTC1" class was taken by Lithuanian racer Laurynas Simonavičius with "Honda Civic". This guy won both runs. Step of second place podium, belongs to Dovydas Akstinas and his "Renault Twingo RS". Third place was taken by Steven Puust with Toyota Yaris. This guy had to solve some technical issues.
Classification of first and second run of "BTC 2" class, as well as overall looked identically. Third  place taken by Lithuanian racer Aurimas Lekavičius and Honda Civic". As for 2nd place, it was Julius Ašmonas who took it. He is racing with Honda S2000. The fastest in this class was Estonian athlete Simo Lind participating with Honda Civic.
Fights in "BTC3" class kept going up until the finish. At the end, the class itself and the podium was dominated by Lithuanians. After all the gathered points from both runs, the third place belongs to Danas Azikejev with BMW E36, 2nd place was taken by Julius Kiršis racing with BMW E46, and the fastest among the participants from this class was Aurimas Mištautas and his BMW 330, trying to keep this position for himself up until the finish.
Karlis Ozolins racing with Suzuki Swift became a winner of "V1600" class.
Meanwhile, in Formula Historic, the fastest was Andris Grikis (Formula Mondial), second – Raitis Murnieks, ad the third – Indulis Rukuts. Among Formula Easter participants, the fastest was  Roberts Toms, second place taken by Hartmut Heidicke and the 3rd step of the podium belongs to Italo Alsins.
Some beginning athletes were also competing in specially for them created "ABC Racing" series. Even 15 racers have joined this event.
Painful crash among fastest drivers and incredible pace of Sim Racer
Other battles moved to Sunday. Final day of the "DeWALT Grand Prix" filled will sprint races and breath-taking fights.
During qualifying of "GT" cars, the Lamborghini of "Šiauliai – RD Signs" driven by Audrius Butkevičius was painfully crashed to the wall. Sadly, team did not manage to fix it up until the start of the 1st race.
Nevertheless, "GT", "BT4" and "TCR" run was really interesting to watch. License holder with a name of Sim Racer, driving Lamborghini, showed incredible pace and the best time of the weekend.  Even tough, the racer started at the end of the grid, as he missed the Park Fermé after qualifying session. His shown time was 1.18,632, and that time is better than unofficial track record set by Arturs Batraks in 2019 (1.18,939).
2nd race was quite calm: main battles kept going among TCR participants in between of Mikk Maaten with VW Golf sand Valters Zviedris with Audi.
After results being summed up, Laurynas Krikščiūnas racing with BMW M4 became a winner of "BGT AM" class. 3rd place of "BGT PRO" classification was taken by Edvinas Einikis and his "Audi TT RS", 2nd place won by Arturs Batraks with green Lamborghini and thr 1st place, no doubt, belongs to Sim Racer. In "BTC4" classification, 2nd place winner was Janis Hans, as the leader of the class became Jyrki Jonkkari and his yellow BMW M3. As for TCR class, having most of the fights, 3rd place was taken by Kęstutis Stasionis with VW Golf, second place assured by Mikk Maaten with his brand new VW, as Valters Zviedris kept the 1st placed to himself.
NEA – 19 teams, and leader changing last minute
Even 19 teams showed up un in a grid of "Nankang Endurance Academy" competition. After qualifying sessions, pole position was reserved by Lithuanian team "Erdėja" competing with BMW 320 and represented by Robertas Zauka, Židrūnas Šaučiūnas. Second grid position taken by Estonian guy Simo Lind hiding under name "LND Fixus Racing". As for the 3rd place, "Dock by 222" team driving VW Scirocco has started from this position. Adomas Petrovas and Igoris Sidunovas have represented this Lithuanian team.
Sadly, leading team "Erdėja" had no chance to hold the position they took during qualifying, as engine issues accrued during formation lap. However, this race wasn't lucky for "LDV Racing Team". Thirty minutes after start, they slipped out of the track, their Mini Cooper was stuck at the bank.
Later on, crews kept falling out of the game – some after sporting incidents, others – after technical issues. Finally, the finish line was reached and winners clarified. In "ABC" class, 1st place was taken by "Yaris boyz", as the 2nd belonged to "Streamline".
"BMW 325 Cup" class was ruled by "Baltic Diag by KTK", 2nd step of the podium taken by "Bunasta pagal Jurgi", as the 3rd place reserved by "KTK Racing Division", as three other BMWs were eliminated after weight discrepancies.
In "BTC2", leader was eliminated after tires measurements contravening the regulations, moving "LND Fixus Racing" team up to the 1st place from the 2nd.
"BTC3" class 1st place winner – Estonians "Joujaam" team, leaving "RD Signs 2" team behind in the 2nd place and "RS Racing Team" in the 3rd.
Next meeting in the track of all those fast racers will happen in Estonia, in about a month time.
See you there!