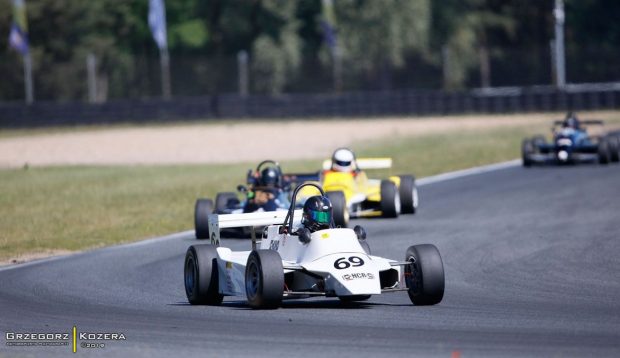 Raitis Mūrnieks and HCR ready to fight for the champion title of Formula Historic Mondial class in BaTCC
A Formula Historic participant and a two-time Baltic Touring Car Championship Formula Easter class champion Raitis Murnieks is ready to defend his champion title and will race in DeWalt Grand Prix season, where he will represent Formula Mondial class with team "HCR".
Raitis Murnieks has mastered the basics of motorsport in karting competitions and in recent years has successfully proven himself also in formula. In 2019 he participated in BaTCC Formula Easter class with Formula Estonia 21-10 and won the champion title, which he managed to defend also in 2020.
Despite the effects and restrictions of the pandemic, Raitis and his team "HCR" is more than ready to achieve new goals and is now actively getting ready to race and prove themselves for the first time in powerful Formula Mondial class.
In this season company "HCR" owned by Raitis Murnieks has decided to take part and financially support the Formula Historic class, so that also in this season formula drivers have a chance to race in the Bikernieku race track together with the participants with other BaTCC classes. The decision was made because HCR has been a big part of the autosport community for many years and has been building and improving the engines of the powerful street and sports cars. For these reasons in cooperation with the organization the class will be renamed as "HCR Formula Historic".