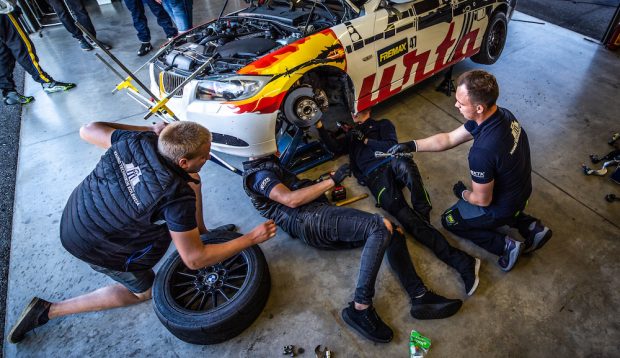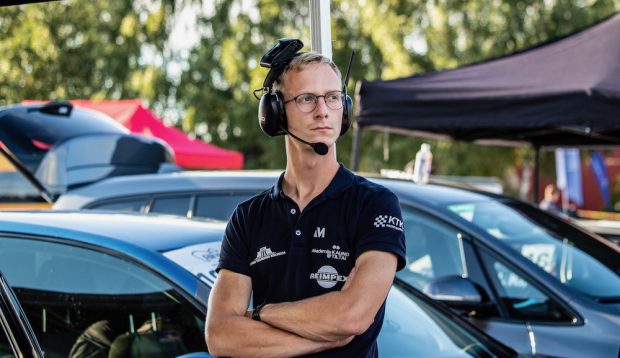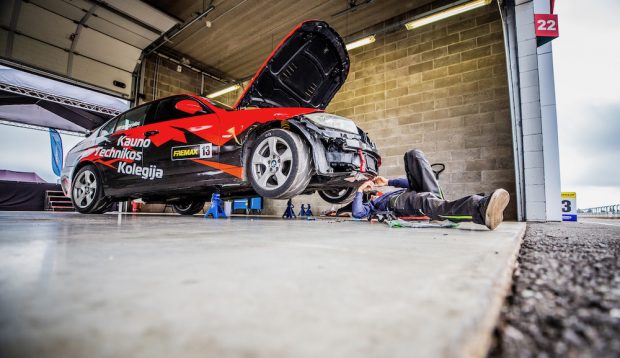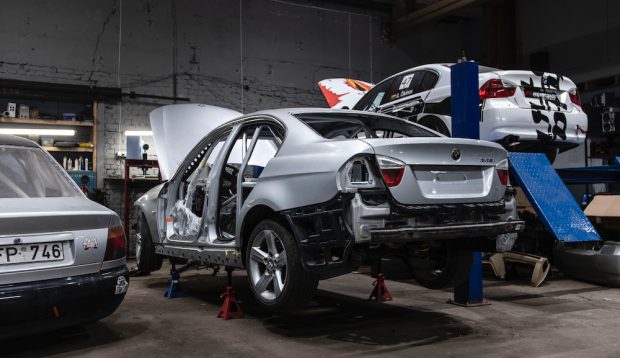 KTK Racing division expanding their program and ready for season!
KTK Racing division team keeps expanding and is growing into one of the biggest racing teams in the Baltic States. The team has already made some pre-season tests in Nemuno Ziedas racetrack. So, we had a conversation with team manager Povilas Bonkevicius.
We saw that the KTK Racing team is already out on the track getting ready for the season?
Yes, that is correct, we had our first tests already in the Nemuno Ziedas track with our BMW 325 CUP cars. We have built several new cars in winter and have some new racers that need to practice. I am a strong believer that you can't have success without putting in work and kilometers in practices. Miracles don't happen – if you arrive for the race weekend with no tests beforehand you can't really expect for the results to come, especially in the BMW 325 CUP where cars are equal, and competition is fierce. So, in tests we work with the car setups and drivers. We have a driving coach Ignas Abeciunas who probably is the best one in Lithuania. And as we are a big team, the drivers share information, and we all grow together – become faster. Our drivers also use simulators to find some additional gains, learn the track and become consistent. Hard work pays off.
What will be team's lineup for the upcoming season?
We will have 5 cars and maybe some more in the race weekends for us to service. First of all, we have Andrius Čilvinas and his AK47 for sprint races, Andrius will have a separate car for the Nankang Endurance 2 hour race. Then we have newcomers for 325cup, but not new to the sport – Jonas Ramanauskas and Mantas Jasiulevicius. Mantas will start step by step with a wide testing programme and racing in 2h race as he wants to be ready for sprint racing where the battles are fierce and every action on track is very important. I will be racing together with Andrius Čilvinas in 2 hour races. Then we have Edvinas Žadeikis, who made his debut in racing last year and is a very fast guy in sim racing. He tested the BMW 325 CUP car last year and showed some impressive lap times already and confirmed his pace in this season's first tests. He will be very competitive and probably will contend for the fastest rookie title. We may service some more cars in the race weekends and probably our race programme will expand during the season.
What is the advantage of a big team?
First of all, it's much easier and also cheaper with spare parts for the weekend. If we have five identical cars, it's very easy to have everything in stock you may need during the action. If we would have 5 different manufacturer cars, that would be a nightmare. Also, sharing the experience, we can gather a lot of information from all the drivers and see what works for everyone to become faster on a racetrack. And it's the mechanics who know the cars inside out. I strongly believe that in the long term, being part of a big team is cheaper for every driver, it's also less stressful and healthier. And the biggest part – you can enjoy racing and that's the main part!
So what is planned for 2021?
To have fun! We are waiting for the race season to start and I look very optimistically to the future of the BaTCC and our racing programme. We also plan to take part in the Palanga 1006 km race in July with our BMW 325 CUP cars, there will be a separate class and provisionally we expect at least five cars from Lithuania alone. Let's hope we will be joined by our colleagues from Latvia and Estonia.  BMW 325 CUP is a great class, as it's a very simple car that provides a lot of exciting racing in budget conditions. And with separate categories for rookies, ladies and masters, it's a chance to step on a podium for every driver, so I would lean that the class in sprint racing needs Qualifying to determine the grid. The 2021 season will be very exciting, and we are working hard to be successful on the track!