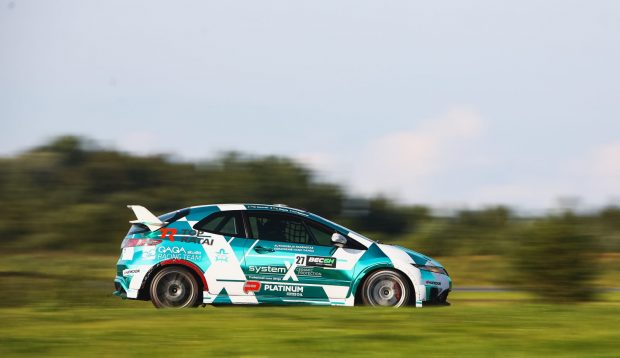 Akademija Motorsport – a team where stars are born!
Akademija Motorsport is a team that is eager to learn but has already felt the glory of winning races. The team started slowly and is getting better from race to race, often providing first experience for drivers in endurance racing in a 2 litre Honda Civic Type-R car. Akademija Motorsport finished 2019 becoming vice champions in A2000 class and won the only race in 2020. We invited the team's manager Michal Klonovski for a small chat about team, its philosophy, endurance racing and dreams.
Akademija Motorsport is a new team in the racing community. How the team was formed?
In the beginning of 2017 season, our team bought a Peugeot 306 car which was prepared for racing in 2 litres class. And we organized some practices – test season to prepare for the 2018 season.
The idea of taking part in Endurance racing was born in late 2017 when organizers of Fast Lap racing series confirmed that in 2018, they will organize Night Endurance Race at Nemuno Ziedas racetrack.  It was extremely interesting idea because of the first endurance race in our region in the dark time of the day. Impressions were really good because of the driving in extreme conditions at Nemuno Ziedas track. In the 2,2 h long race we finished in 2nd position in our class. After that, race organisers confirmed that one more race, a longer one will be organized – the length of 4 hours. So, we invited two more drivers to our team to compete in the second endurance race. Conditions in that race were more extreme because of the rain and very slippery Nemuno Ziedas track in the dark, but we finished in 4th position in our class and 16th of 22 cars overall, which was a good motivation for the future. So at the end of 2018, we decided to take part in BEC 6h race and 1006 km in Palanga, but we knew that for such demanding races we will need bigger speed and the most important thing technically – a reliable car. So, team decision was to buy a Honda Civic Type R. Car fully lived up to the expectations and gave opportunity to finish all rounds in BEC 6H and the 1006km Palanga on the podium.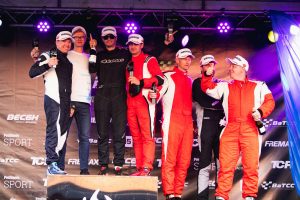 You actively look for drivers for rent. How do you find the drivers and how do you maintain long term relationship?
Our car isn't the fastest car in BEC6H and its quite user friendly to go fast but safe and not crash, for example. So, it is a very good way to start career for the beginners in Endurance racing, with small budget and not taking big responsibility for the achieved result, for example like in class GT or TCR. Our team is working with a lot of young talented karting drivers, so in our squad very often we have had very fast karting drivers and also drivers who are at the beginning of their career and has 0 experience in racing but are motivated to progress in every test session and from race to race.  We know how important thing the long term relationship with the drivers is. It's crucial if the team wants to do some performance to achieve very good results in season overall standings.
Key points that make team consistent, is united driver squad with motivation to achieve big results and good atmosphere in a team where every driver feel like part of the team. We are still looking for some drivers for 2021 season, so if you want to be a part of a competitive yet friendly team, feel free to contact us.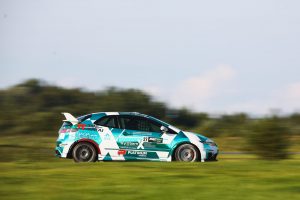 Why endurance racing and not some other motorsport?
Because in Endurance Racing lot of things depends not only on one driver but from work and preparation of the whole team and the strategy. Main things that make endurance such a great kind of motor sports, is the extreme exhaustion when driver constantly for a long time is in a hot temperature or when in wet conditions, he must be fully concentrated for 1 hour and do not make any mistakes, which can influence the result of the whole team.
The key elements for the team to be fast and strong contender in endurance racing?
It's the motivation to develop skills of every team member in every test session, every race. And a thorough preparation for every race. Finding sponsors to increase team budget for car development and looking for additional development in team strategy for the future.
How many people work in the team during race weekends?
In our team squad usually, we have 1 team manager and 2 mechanics, as we are a small team and it's enough for professional service of the car.  The usual driver squad for 6 hour race is 3 drivers
You are racing now with a 2 litre Honda. But what would be your dream car for endurance racing? And will this dream come true?
Our team global goal for next 4-6 years goal is to buy a factory prepared Renault Clio Cup or Peugeot Cup car and take part in Creventic 12H or 24H Endurance series.
Teams plans for 2021?
Team plans for 2021 is to take part in all BEC 6H rounds and 1006km race in Palanga.