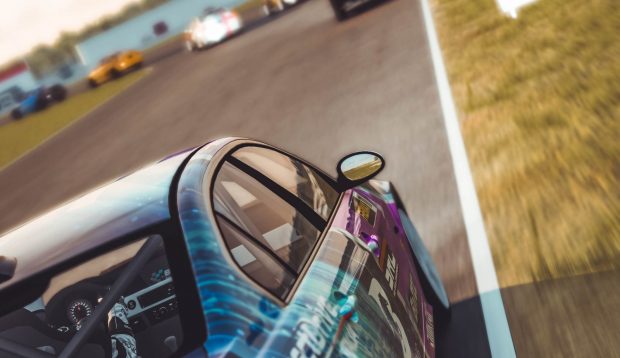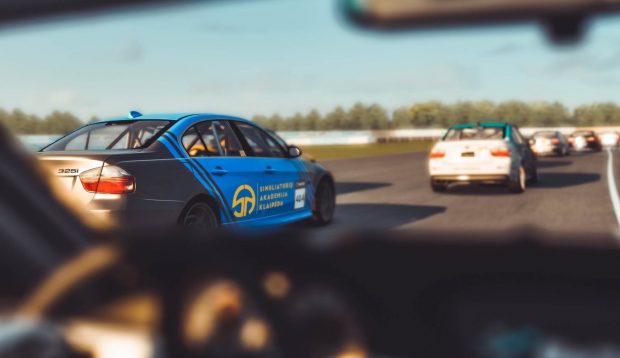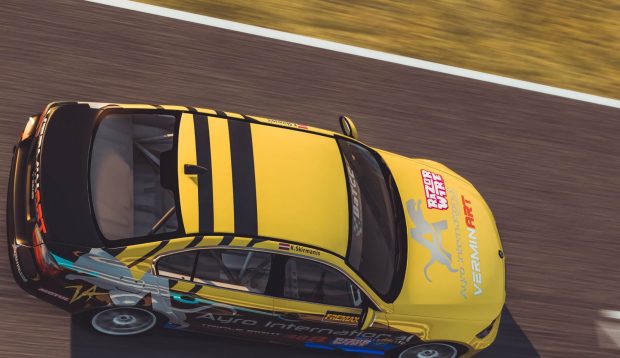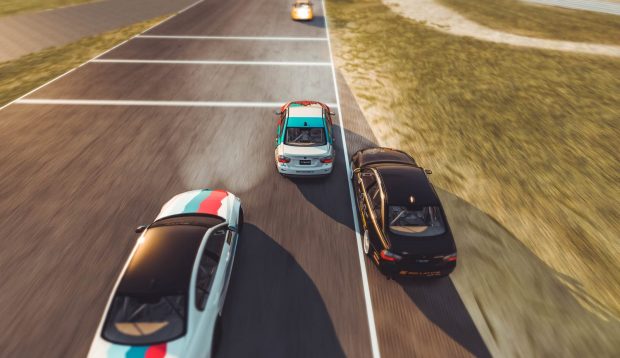 Tauras Gudinavicius wins the E-BaTCC round 3
Tauras Gudinavicius was unstoppable in the 3rd round of E-BaTCC series, starting from the Pre Q which he won until the last lap of the event. 30 drivers went through Pre Q and 28 of them applied for the race so the decision was made to unite all racers in one division.
The Qualifying saw the usual four suspects from Lithuania occupying first two rows – Tauras Gudinavicius un pole, followed by Haroldas Jotautas, Edvinas Zadeikis and Karolis Jovaisa, championship leader taking the 4th.
First corner for the frontrunners was quite calm, while midpack saw some accidents when Janis Hans couldnt stop in time for the 1st corner. Gudinavicius held 1st position and never looked back, Haroldas Jotautas was close but couldnt reduce the gap and fight for the 1st position. Jovaisa and Zadeikis battled for 3rd, Zadeikis claiming the last podium spot. Karlis Ozolins came home fifth, closely chased by Davis Bite. Positions from 7 to 10 were also held by Latvian racers – Mareks Štolcermanis was 7th followed by Andrejs Gubarevs, Kristaps Filipovs and Voldemars Kalve, who will start Race 2 from pole.
Great race by TCR and prototype ace Julius Adomavicius finishing 13th, Sven Karuse was 15th, while 2020 BMW 325 CUP champion Matiss Mezaks came home 16th in his sim racing debut. Janis Hans was 20th, while Eimantas Navikauskas 23rd. Indre Senkute-Gedgaudiene ran out of fuel couple of laps before finish.
Race 2 promised some great battles on the race track because of the TOP10 reverse grid. Voldemars Kalve used the situation perfectly, having a good start and then building a gap to followers. Couple of laps were needed for the battles to settle down, when Jovaisa and Gudinavicius had a spectacular dance to claim the 2nd position, great respect for each other and great racing was enjoyed. Gudinavicius was able to pass Jovaisa for 2nd but Kalve was too far away and he claimed the victory. Dāvis Bite was 4th and Kārlis Ozolins 5th. Edvinas Zadeikis had a minor crash and could manage just 10th position.
Victory in the round went to Tauras Gudinavicius, who also claimed the main prize – 15 min tests with a real BMW 325 CUP car in the tests.Second was Jovaisa and third was Voldemars Kalve.
Final round of this series will happen this Sunday in Bikernieki! Pre Q for the event is already open!