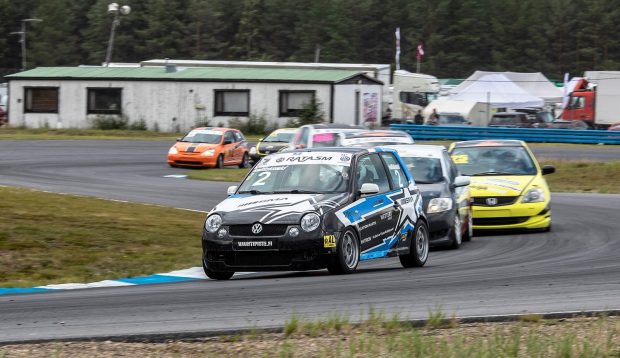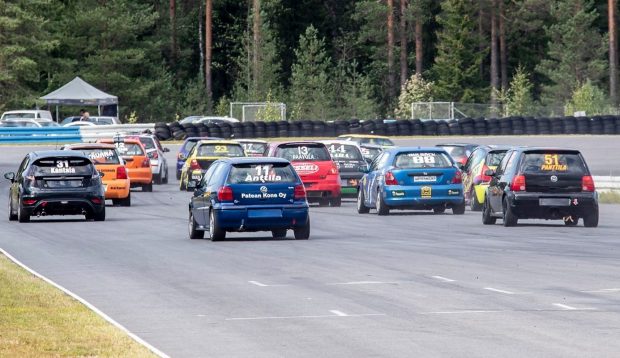 V1600 – New budget class in 2021
Inspired by the successful launch of BMW 325 CUP class in 2020, BaTCC series introduces one more new class to strengthen the budget class principles and the development of the series in future – welcome V1600 class.
"By evaluating the overall feeling of the drivers in the Baltic States, it becomes clear that there is a big demand for a multi car racing class with united technical regulations that ensure adrenaline on the race track, fair racing and low costs. That is why from 2021 we are introducing the V1600 class, basing the rules on a successful example in Finland. In V1600, mass production series cars are allowed with a maximum engine capacity of 1600 ccm and all the cars will be limited to a certain kg/hp ratio, meaning that their engine power output will go together with the car's weight," says Baltic Touring Car Championship director Andis Meilands.
"Autosport is becoming more global every day, and similar rules in the Baltic States and Finland will mean that our racers will be able to use the same car and participate in Finland Championship and Finnish racers will be able to come race in our series. It also widens the car market – better options to buy a car or to sell one," adds Meilands.
With V1600 cars racers and teams will be able to participate in sprint racing or/and in two hour endurance race with one or two pilots. There is an interest in building cars from several teams in Lithuania and Latvia.
Janis Hans, 2020 BGT AM class vice champion, is one of the candidates: "I will continue to participate in the GT AM class also next year as I have some unfinished business. But I have the urge to try something new – the V1600 class. One of the main reasons for this choice is the option to race in both – sprint and endurance racing with this car. And I want to drive FWD car that is very close to a road car with strict yet simple technical rules. As I believe the most important is to get fun from racing not building the car in the garage. By looking at the V1600 rules, I concluded that this class fulfils all my wishes, and I will be on the grid for the first event of 2021!"
Povilas Bonkevicius from "KTK Racing" team is also interested in joining this class and increase its fleet even more: "I believe that now is a new, long awaited era in the Baltic circuit racing – united, strict and close to the standard road car technical rules in several classes means lower costs for building and tuning the car and it means putting biggest emphasis to teamwork and driver's skill. The new V1600 class is a logical step in the hierarchy – it's a first step to the BMW 325 CUP class and later to the TCR class. All of these classes have similarly strict rules. This class will make circuit racing even more open and available for new potential drivers. See you on the track!"
In V1600 class cars with various bodies and engines are allowed, by keeping them in their standard specifications, but the minimum weight is adjusted to the power output which is written in the car's technical passport and is calculated by the following formula:
• Up to 1400 cc vehicle weight is calculated by 475 kg + 6.8 kg per kW.
• Up to 1500 cc vehicle weight is calculated by 500 kg + 6.8 kg per kW.
• Up to 1600 cc vehicle weight is calculated by 525 kg + 6.8 kg per kW.
Also, the car has to retain stock gearbox, brake system but the suspension is free with a lot of restrictions for modifying. The cars can't be older than year 2000 and mono tire Nankang AR-1 (size 195/50 R15) will be used. Price of the tire is 93 EUR.
Stock solutions allow to predict the budget for building a car to around 8000 EUR, including buying a streetcar, roll cage, painting and safety equipment.
In average, 15-20 race cars line up on every Finland Series race in the V1600 class and they serve as the first step in the circuit racing both, for amateurs and karting racers. Kg/hp system provides a wide variety of the cars – Honda Civic, Mini One, Citroen C2, Toyota Yaris, Alfa Romeo 147, VW Lupo, Mazda 2 and other.
If you have any questions, feel free to call +371 28644446 or write to info@batcc.eu.