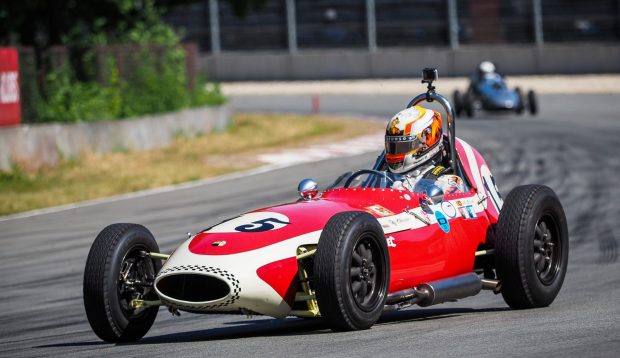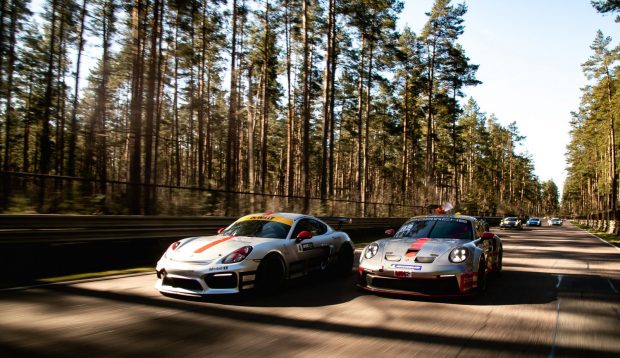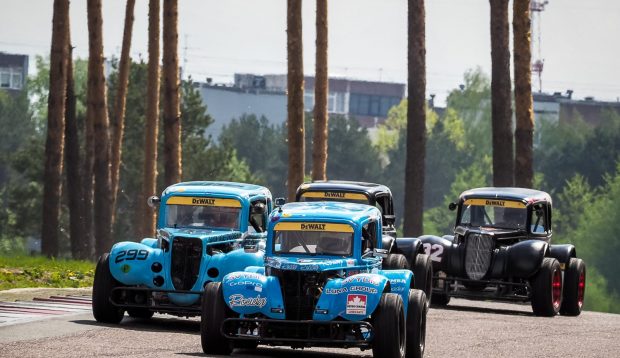 The Baltic Touring Car Championship is set to go for 2023!
Five racing events in Lithuania, Estonia and Latvia will take place in 2023 Baltic Touring Car Championship, where battles and racing intrigues are brewing in many classes. The season opener is set to happen in "Porsche Ring" track in Estonia from May 5 to 7.
"We have made final arrangements and are full set for 2023 season with a set calendar and rules. This season as usually bring many exciting intrigues that will need to be solved on the track and there is a lot to expect in many classes. We have managed to grow the series year by year despite various outside problems and we will continue to do so to attract more racers from the Baltic States and outside. We are also eager to continue partnership with "NEZ Porsche Sprint Challenge" series and we will host this wonderful series with races in Riga and Parnu. We expect a wonderful season, we are full of enthusiasm, and we believe our racers and teams have the same feeling!" says Andis Meilands, BaTCC promoter.
The most prestigious series of the Baltic Circuit Championship, the Baltic 6 hour Endurance championship(BEC 6H) is expecting to grow with new teams joining in from Latvia, Lithuania and Estonia. As always, the BEC 6H series is a great way for 2-5 driver team to unite forces and compete as a team in the endurance racing. The same philosophy is followed by newcomer – Latvian "NSM Racing" team in Diesel class: "Six hour endurance racing is the proper way how to unite under one racing team friends and family members and enjoy the racing spirit. That's our story – we are three brothers racing with one car. We had several seasons racing in Sweden and now we are coming back to home soil. The budget for racing is basically the same but we want to race at home!" says Ikars Putnins.
The most competitive class in the whole Baltic Autosport – the BMW 325 CUP – has some intrigue aswell. The retirement from the class from two previous champions Karolis Jovaisa and Valters Zviedris frees the spot on the podium for others. And the battle is brewing already. Will Romet Reisin be the next successor, or the throne will be taken by someone else? The same applies to "Rookie", "Masters" and "Ladies" categories. We are also expecting some new entries from Sweden, Poland and Finland. Will be a proper international battle!
The "BMW 116 Trophy", the most budget friendly class of the BaTCC series is also growing with new cars coming from Lithuania, Latvia and Finland too. Proving once again, that mono-class with strict technical regulations is the right way to go.
Quite a special story is growing for our GT class. As Finland has dissolved their GT series, there is a strong interest in the BaTCC series where some former and new Finnish entries will enter the battle. With likes from Jyrki Peltola, Jyrki Jonkkari and several more drivers with various racing cars.
Some new entries are also expected for Touring car classes. Starting from BTC1 and continuing from BTC2, which for a long time was a Lithuanian playground, but 2022 saw the unexpected victory from Latvian Atis Veismanis, followed by Estonians Simo Lind and Antti Jartsev. Kairo Kallas is joining series in full and that brings a lot of unexpected battles in front. The same applies to BTC3 class where the usual front runners Aurimas Mistautas, Izidorius Paukstys, Danas Azikejev have found or are looking for new challenges in other classes.
The "NEZ Porsche Sprint Challenge" series are expected to join the BaTCC series for "DeWALT Grand Prix" in Bikernieki race track and "Parnu Summer Race" in August. While "Formula Junior" that last time visited the Baltic States in 2018 are expected to return for "DeWALT Grand Prix".  Special surprise awaits us in the season finale in Riga, where much beloved "Legends" cars will make an epic return – the best of the best of Finland and Sweden racers will find out the best one on neutral ground!
Baltic Touring Car Championship under one flag unites Lithuanian, Latvian and Estonian circuit racing championships, gathering a respectable amount of participants  from the Baltic States, Finland and other countries.
2023 calendar:
Parnu, Porsche Ring, May 5-7
Riga, Bikernieki, June 9-11
Kaunas, Nemuno Ziedas, July 7-8(no BEC 6H and GT)
Parnu, Porsche Ring, August 18-20
Riga, Bikernieki, September 22-24