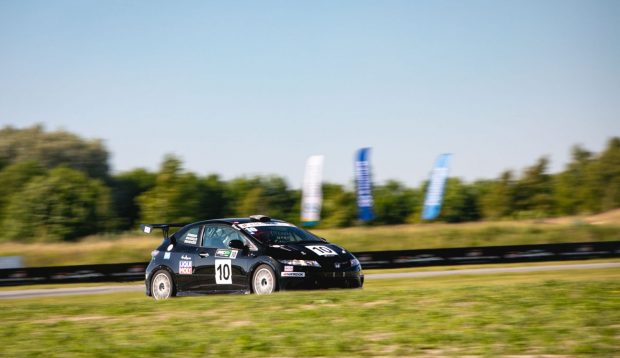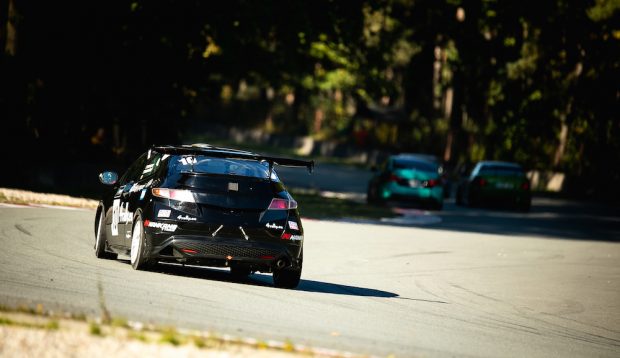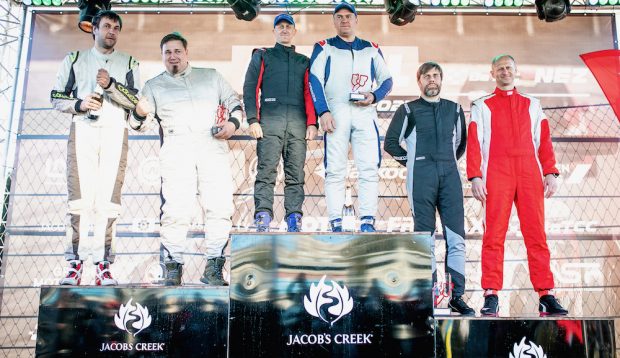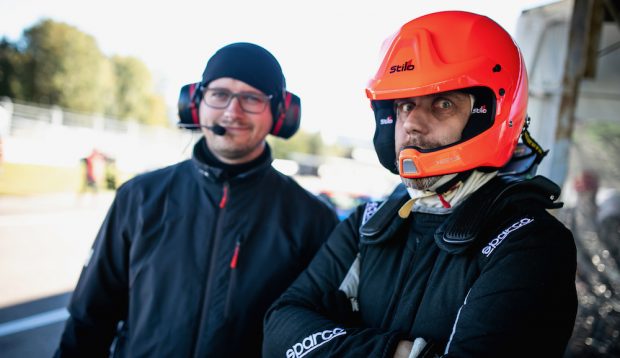 RM Klubas – rally guys in circuit racing!
On a late November evening Baltic Touring Car Championship met with racing team "RM Klubas" leader Maris Simson in the headquarters of company "4rally.eu" where Maris spends a lot of time with his colleagues.
"We are rally people, and we create different solutions and provide various services for rally organizers and drivers, for example our self-made and programmed safety tracking system, safety tracking equipment for cars, timing and results system, race control system and we also make rally documentation. Various things to make rallies safer and easier for organisers. We have nearly 10 years of experience in this field, we are operating in the Baltic States, Europe and across the seas. We like what we do, and I think it's why we are quite good in it!"
"And weirdly with rally also started our road in circuit racing. This Honda Civic initially was planned to race in rallies, but many years ago we had some clients who really wanted to go to Palanga 1000 km race but had no options to rent a car. So, we decided to adjust our rally car a bit and take part. It was followed by some races in Baltic Endurance Championship and other 1000 km races and the car didn't go back to rally spec ever again. We enjoy circuit racing and endurance spirit, and with rally we meet nearly any other weekend, so it's nice to switch decorations."
The RM Klubas made their debut in 2016 season, winning two out of 4 races and finishing 2 more times on the podium to clinch the championship! Finishing second in the following season, and the team has raced at least once every season, making them proper veterans of the championship. So, what the future brings?
"Will see. Different ideas from time to time. If we speak about this car – our Honda, if our third driver will join us, we will go in the 6h race, if not, probably in the 2h race, as it's quite hard for two guys to six hours. Maybe we are not that young anymore! We have also had thoughts about other car, but nothing certain yet, will see what the future brings!"
There will be some changes for the smaller classes in 2022 – 2 liter cars will be united in class TC1 while cars up to 3 liter engines will be under TC2 class rules, including diesel cars with a BoP of refuel. These TC1 and TC2 classes will fight for Overall trophy of the Touring Cars. In this category several additional restrictions for budget saving will be implemented – a maximum of 3 mechanics allowed to work on the car, forbidden Air jack system and also lower entry fees compared to to other classes.
"We are advocates for these changes, it won't save a lot of money for us as we are already inside the new rules, but it will definitely level the field and it will create easier options for new teams to come in – less work and investments will be needed in the team to participate. So, we hope the competition will grow by numbers in the 2022 season in our classes. It's clear we can't fight against Lamborghinis and Porsches but we can have a nice battle among the small cars too!"
"Racing is necessary to have fun and have good emotions in the races, that's why we want to race. We know the Baltic tracks inside out, so we hope to have a third driver and go to Botniaring, which will be a new experience to us. Hope to be on the track in 2022, if not in 6h, we will definitely be racing then in 2h Nankang Endurance race!"