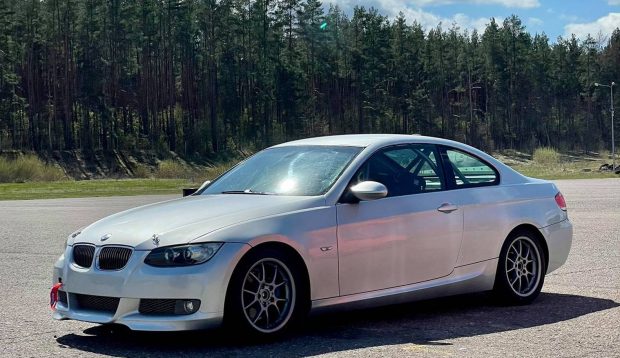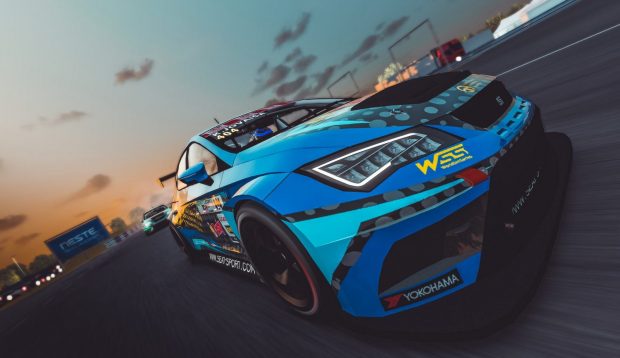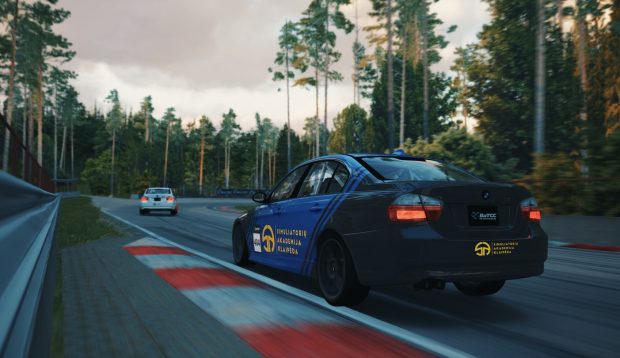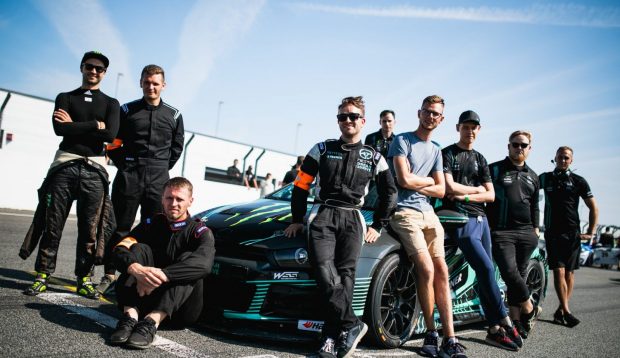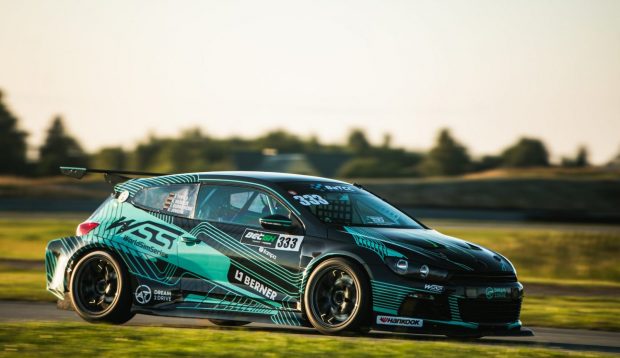 From karting to sim racing to racing, read Karolis Jovaiša story before the 2021 season!
Karolis Jovaiša in his young age already has an extensive experience in motorsports – half a dozen seasons in Baltic and Lithuania karting series, several races in BEC 6h and 1006 km Palanga events, first ever "E-BaTCC" season one winner and now in 2021, he will start his path to the next aim – become the champion in BMW 325 CUP!
Tell us a bit more about your younger days and how you got involved in motorsports?
The passion about motorsports came from my father who always watched Formula 1 races. When I was four, he let me steer the rental karting sitting on his knees. My professional karting career started in 2011. But in 2007 I started racing in simulators. I had a homemade built sim rig from wood with cheap Logitech steering wheel and pedals. I played Gran Turismo games and later I started participating in iRacing, I really liked that simulator. That's how I started my friendship with Laurynas Vaitiekunas, and then we started thinking about opening Simracing academy – and our dream came true – in 2017, we opened the Sim academy in Klaipeda!
Returning back to karting, my father bought me a karting for the first time in 2011, it was a Rotax Max Junior class carting with Maranello chassis. We had zero experience and knowledge in karting at that time. In sport karts there is a lot to know – setups, pressures etc, and we had no help from others. We drove only several races, but I still managed to win the Lithuanian championship that year. So, in 2012, I went to the Energy team, the biggest and best team in Lithuania. We bought new chassis and new engine, we became faster and faster. I have to say big thanks to Rojas Rimkus, who was my coach from 2012 to 2016. He really taught me a lot. In 2015, I switched to Rotax Max DD2 class with two gears. We had a new chassis and engine. My first race there was in Latvia in 333 track where I managed to win the Qualifying session, I believe it was the strongest class at that time which featured drivers like Haralds Garkaklis, Simas Juodviršis and other fast drivers. That class starts from 15 years old and other guys had more experience and they knew how to drive in a race. When you are younger, you don't think that much, you do more actions and then think was it good or not? In this class I was beaten by my competitors in the race where I finished only 3rd or 4th. I always finished in TOP3 or TOP5 and I had outright speed. I won the Lithuanian championship, and I won the ticket to Rotax Max Grand finals where I drove for my country. That was my best season in karting. In 2016, I didn't have the budget for new kart, and it was more difficult, I believe to be competitive in karts you need to have new engine and chassis for every season. Yet I still managed to be the Lithuanian vice champion. I think karting is the proper sport with small gaps and competitive drivers and fights all over the place. There is always side by side action.
How did you start sim racing and will that help in real racing?
From my childhood I enjoyed Gran Turismo game that I played with controller. One year I asked Santa a simulator wheel for Christmas and I got my wish fulfilled. It seems I behaved well that year! And it all started from that, my father built me a simulator from wood. Then I didn't know anything about real simulators like Assetto Corsa or iRacing and I drove only Gran Turismo, I met one guy who drove in iRacing and had a modern simulator rig. He gave me his account to try, and I won the first ever race in iRacing. Then I started driving simulators every day around 1-2 hours. I always liked formula class and I met Laurynas Vaitiekunas there. When we opened Simulatoriu Akademija, we bought proper high-end simulators and that's when it started to become professional. I think my speed in sim racing comes from karting, where I had really good coach – Rojas Rimkus. He always wanted maximum out of me and even more. And of course, the simulator is my main practice tool, and it helps me to prepare for real life races, especially in wintertime. Sim racing is helping me a lot, there is no question that simulators 100% helps every driver to get ready for the real life racing as it's cheap and have unlimited number of tries to find your limits, braking points, some faster lines and even adjust setup for the car. Even Formula 1 drivers practice in simulators every day, yes, they have more advanced machinery but the help for the drivers is the same – for F1 drivers and for our Baltic racers.
Now, I hope I will have a chance in October to return to my childhood game and be part of team Lithuania in FIA Motorsport games in "Digital" category. I have to be the fastest Lithuanian in the sim racing series organized by Latvian and Lithuanian automobile sport federations. I perfectly know that the Gran Turismo game is not a proper simulator, but it will be a great honour to represent my country and promote Lithuanian sim racing in my country and the Baltic States.
Why have you chosen to be a part of the BMW 325 cup series?
After stints in Endurance racing in the Baltic States I wanted some changes. I liked endurance racing a lot but it's a bit more expensive for me. I have always wanted to race with cars and for this season I choose, in my opinion, the cheapest and best racing class, where around 40 similar cars are built and only drivers' skills will decide the winner. There will be a lot of fast drivers, also form karting. I think the BMW 325 CUP is the series, where I want to be. What I liked in karting was competition with equal machinery and that the driver matters the most. When driving in endurance racing, all cars are different. You could be the best racing driver in the world, but you won't be faster in a 300 HP stock car against 500 HP racing car from factory. But in BMW 325 CUP all cars are the same with equal engines, brake discs and other parts and that is why I choose this class.
What are your expectations and probably biggest rivals in the upcoming season?
Of course, my expectations for the season is the first place, to be the champion! I think I have the experience and the skill to do that. My target is to be in TOP3 every event. My biggest rivals? I know Tomass Štolcermanis from his first race in karting. And I think he is probably the most talented karting racer in the Baltic States. Also, Mārtiņš Lapiņš could be really fast, I know him from our time in DD2 class together and he was very good there. Andrius Čilvinas will be driving for the third year and he knows the car inside out. He was the fastest of all in Bikernieki test. Of course, Edvinas Žadeikis, my student from Sim academy, he will be very fast too. Edvinas 3 years ago came to Sim academy and me and Laurynas taught him some tricks, he is a fast learner and now a fast racer. In Simulators we drive almost in the same speed. It's a pleasure to see him being fast on track and on simulators. So, I am really happy about him as my student. But still, when the red lights will go out, there are no friends on the track!