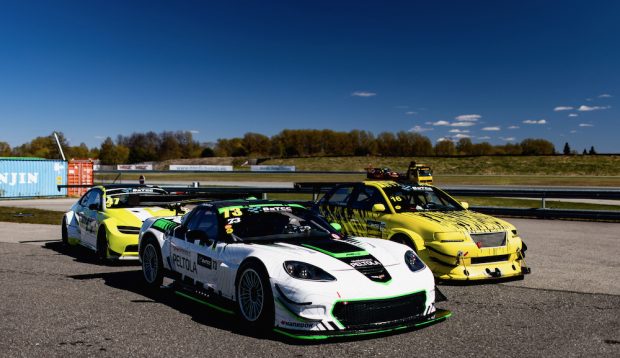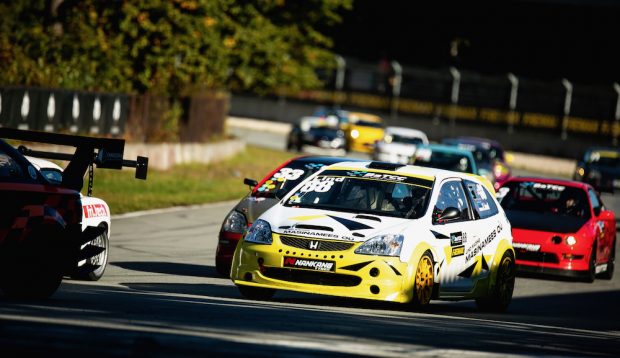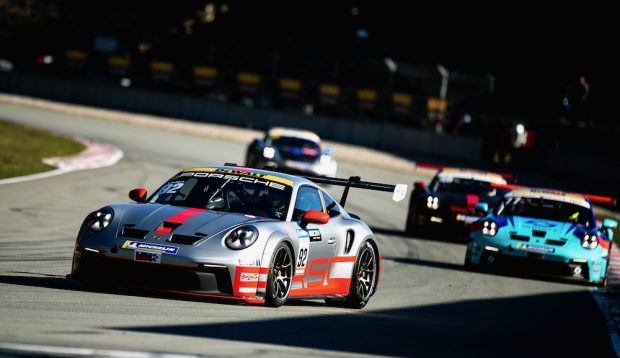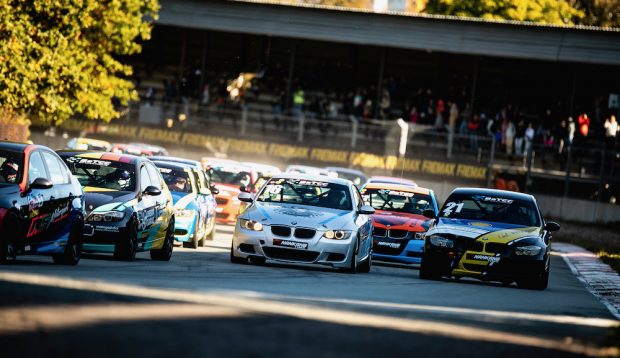 Riga welcomes the DeWALT Grand Prix 2023!
The second round of the Baltic Touring Car Championship is in just one week! The famous Bikernieki race track awaits the racers for the DeWALT Grand Prix and the entry lists are filling up rapidly and looks promising for spectators and the racers themselves to have an exciting and action packed racing on track!
"The DeWALT GP race in Riga is always special for racers, spectators and organizers. Like last year we have special guests – the NEZ Porsche Sprint Challenge series that I am sure will put on a good show with the fast and exclusive Porsche race cars. We have also seen participants increase in many classes and no doubt – we all will have fun in Riga," says Andis Meilands, BaTCC organizer.
The NEZ Porsche Sprint challenge so far has 11 entries from Finland and the Baltic States. Two Lithuanian drivers – Tomas Svidinskas and Eduardas Klepikas from "Porsche Baltic" team, Estonian Thomas Kangro from "Porsche Estonia" and Latvian champion Valters Zviedris from "Capkausko Autocentras". They will have fierce competition for such Finnish aces like Henri Tuomaala and Matias Salonen.
BMW 325 CUP as always – loads of participants and loads of intrigue. To predict the winners is nearly impossible. After first round the dual leaders of the series are Leo Messenger from France and Latvian Ricards Subeckis. But there are many names that could easily be on the top step of the podium. Who will it be? Will see in one week.
The cancelling of the 6h race due to logistics and tire issues, there is an increase in the GT category with several teams choosing to race in sprint racing. Good field in both the GT PRO and GT AM classes with latest Porsche GT3 CUP machinery, Mercedes AMG GT3 EVO, Jyrki Peltola with Chevrolet Corvette, Drew Holland with Ginetta G55 and many more fast and exclusive cars. Will be loud!
Nankang 2h Endurance have 16 cars so far and the field is expected to grow in next few days.  The race favorites from Parnu race – Diesel Power, Race.attack, RS Racing Team will have much harder times, as Lind Racing with Simo Lind is ready to battle again, while several fast teams like Orlen Lietuva Mazeikiu ASK, Hemi Racing by Statomenas and Albe Alliance racing team are on the grid.
Another battle royale is expected in BTC2 category where Estonians will meet Lithuanian Honda masters once again. Parnu race got in hands for Estonians. Riga might be different. Simo Lind in the lead with 2 wins. BTC3 also had intrigue with various leader changes and action on track. Either way, Tomas Jatkevicius leads the pack after round 1 but it will not be easy in Riga. BTC1 winner Dovydas Akstinas is ready to defend his title from the pursuers.
V1600 class had nice battles and overtaking and big smiles in Park Ferme after. Ernests Eglitis managed to take two victories leaving his compatriots Kaspars Rudmiezis and Raivis Meilands behind. Total 6 racers have entered so far but the registration is still open.
ABC Race class is expected to have around 15 entries. Janis Hans leads the series with 43 points, closely followed by Andrejs Laipnieks and Kristaps Stikuts.
DeWALT GP race will be broadcasted live in English on BaTCC social media and also in Latvian in TV4.
Tickets are on sale online. Price online is 11 EUR, while on the race day the price will go up to 15 EUR.