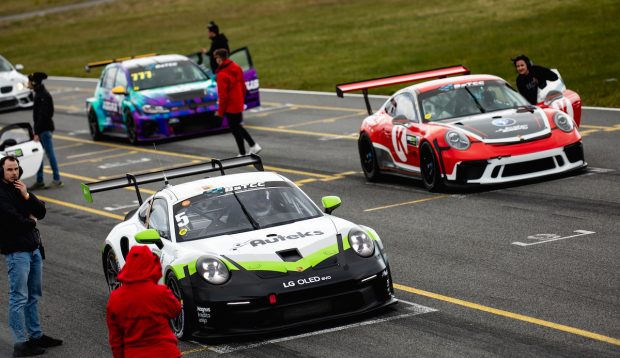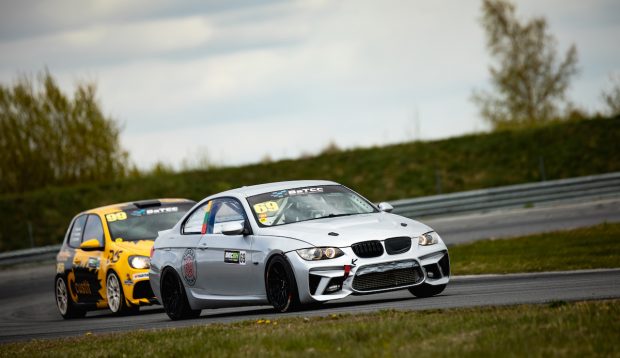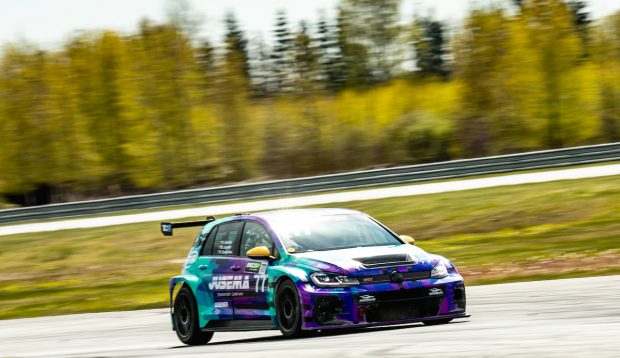 In BEC 6H victory to ESMotorsport by AMG Customer Racing
The Baltic Endurance Championship racing teams ensured tight battles right up until the finish flag. ES Motorsport by AMG Customer racing proved their speed, reliability, team spirit on the track and was the fastest team on the track, while Porsche Club Lithuania and Juta Racing finished the overall podium.
The race started with Porsche Club Lithuania taking the lead with Mantas Janavicius by the wheel, while ES Motorsport car driven by Reinis Nitiss followed closely. while Juta Racing with Karolis Jovaisa were third. During the whole six hours different strategies allowed the teams to swap places multiple times and not letting each of them away, keeping intrigue to the max until the end. So overall finishing positions under checquered flag was Porsche Club Lithuania followed by ES Motorsport by AMG Customer racing and Juta Racing in third. The Porsche Club Lithuania car in Park Ferme was under minimum weight and the team was disqualified. So the GSR Motorsport 2 team with Golf GTI car was promoted to third overall.
GSR Motorsport team with a very unique car in the Baltics – the Ginetta G56 were the fastest team in GT AM class and the fourth in overall standings, while the team's other car – VW Golf GTI was the best team in TC3 class.
Various technical difficulties occur in the endurance racing and this was also the case here, but both overcame the problems and Orlen Lietuva Mazeikiu ASK took the victory in TC2 class beating team Special Stage Motorsport from Finland, while Dvaras Racing finished second in Diesel class losing out to CUST LT Racing.
In the Touring Cars category where the smallest classes are fighting among themselves the fastest teams were – Orlen Lietuva Mazeikiu ASK, second – CUST LT Racing, while third went to Special Stage motorsport.
The race results are still provisional.
The fastest lap of the race was made by Eimantas Navikauskas in the ES Motorsport's Mercedes-Benz AMG GT3 EVO car.
See you all in DeWALT Grand Prix in 5 weeks!