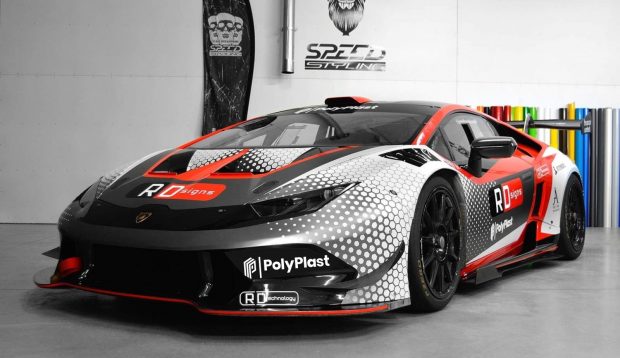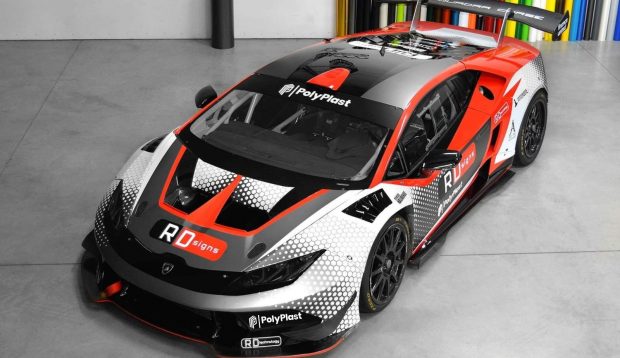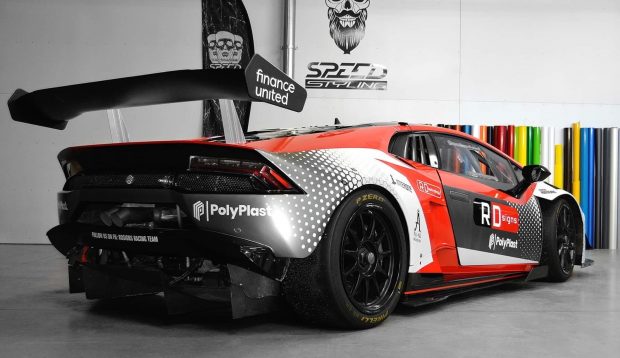 Ambitions in business, ambitions in racing – RD Signs striving to be the best!
To build something big, you have to start small and go step by step. And that is the story of RD Signs. What started as a three man workshop in the garage has turned out into one of the biggest outdoor advertising companies in Europe that has it's own motorsport division that participates in 6h Baltic Endurance Championship.
"At the moment we have 80 employees in our 6000 m2 factory that we built and opened brand new in 2019. Our main export markets are Germany, France, Sweden, Denmark and other EU countries, the local Baltic market is too small for our capabilities. The competition in outdoor advertising market is fierce, just like it is in the motorsport," says Audrius Butkevičius, one of the CEOs of the RD Signs company and a racing driver for RD Signs racing team.
RD Signs team name was first heard in endurance racing in 2018, when the team participated in some races with their BMW Z4 car with a 3 liter engine. In 2019, the car was upgraded to 3,2 liter engine and raced in all Baltic Endurance Championship events, taking 2nd place in A3000+ class. The team is comprised of Audrius Butkevičius and Zilvinas Aleksas, two owners of the RD Signs company and Darius Vasiliauskas, an experienced racing driver and race car engineer, while team manager duties are entrusted to Eugenijus Andriulis.
Although the 2020 season was cut short from both sides due to the virus, the RD Signs have some good news to tell – the team has bought a Lamborghini Huracan ST 2017 car which we will see on the track competing in 2021! This will be a third Lambo in the Baltics.
It's a very interesting story how the team ended up in circuit racing. A long time ago Audrius raced in karts, but then the connection with racing ended. When the business was all set up, he participated in some slalom races organized by Eugenijus. And the racing passion was reborn – it continued with some rallying, then it turned to circuit racing, and that's where Darius Vasiliauskas joins in as the most experienced Siauliai race engineer. Darius prepared some BMWs for Audrius for Fastlap races. And at the end of 2017, it was decided to go endurance racing with a fast GT car and the BMW Z4 was bought.
Asked what are the aims in the future for the team and the drivers, Audrius doesn't hide his ambitions: "It's a poor soldier if he doesn't want to be a general, and we, of course, want to win! But we perfectly know that we lack experience as a team, so we want to improve in small steps – the team work, driver performance, strategy, the speed and the reliability of our cars!"
Eugenijus Andrulis wishes that "Hopefully all our races will be without major issues, similar like it was in Grand Finals in Parnu back in 2019, where we had noise problems but besides that everything went smoothly. We will have an extensive testing program before the DeWALT Grand Prix to improve ourselves in every aspect. The level of competition is high and we want to be at the top."
The racing simulators is one more way how the team prepares for the races. Aside from outdoor advertising, RD Signs company also assembles professional racing simulators and have opened a rental in Siauliai. "There is a big interest from the community, and if the interest will rise we will open a bigger shop in the center of Siauliai and in other cities. For us, it's a one more way to be quicker. For example, Botniaring race track – we get to know the track and the corners before we have even seen the track in real life."
RD Signs racing team will be seen in action in all 2021 6h Baltic Endurance Championship events.