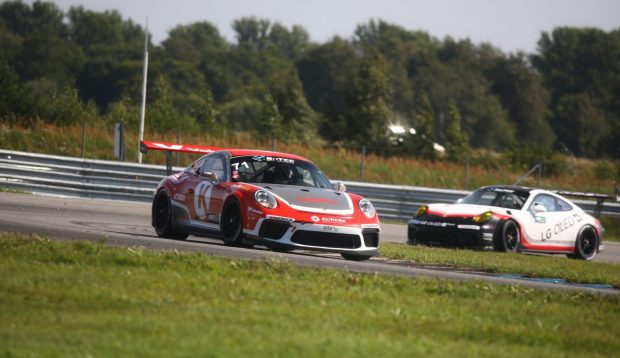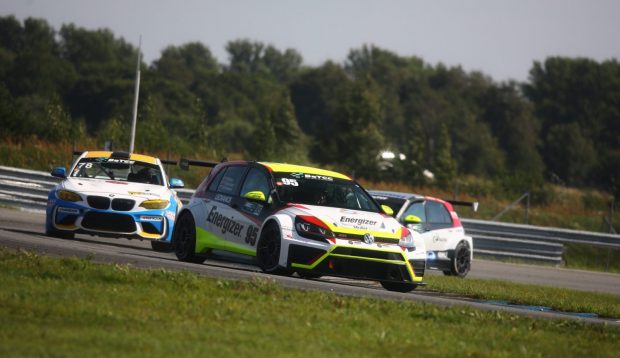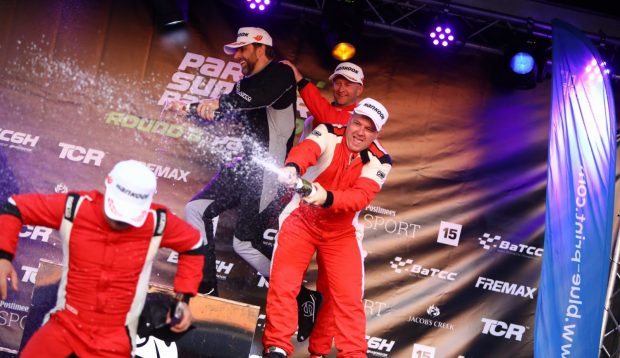 First Victory of "BEC 6H" was taken by "Flash Racing Latvia"
First event of "Baltic Endurance 6H" cup brought together all the teams to "Auto24Ring" track. Great track, amazing weather with no expectation of rain and even 22 teams on a grid before the first start of the season and before first battles of the season.
Qualifying and the Overall Podium
Friday was filled with lots of practice sessions and qualifying. As for endurance race, the pole position was taken by "Flash Racing Latvia" team with Lamborghini Huracan. Teams' driver Thomas Padovani managed to push reaching a lap time of 1.14,177 minutes. "Circle K milesPLUS" team assured the second place on a grid. Teams' driver Jonas Gelžinis showed quite a pace driving a lap time of 1.15,834 minutes. However, there were some less lucky teams.
"Intrans Racing by Meatbusters" was one of them, having power steering issues. Due to this problem, team did not manage to show up in qualifying, assuring their start position at the end of the gird. Meanwhile, their neighbour – team was "Nine Nine Powered by Juta". Their Cupra TCR's gearbox broke down during the practice session and mechanics spent a night changing it.
Identically, like Friday, like Saturday – "Flash Racing Team" was the fastest team. "Circle K milesPLUS" team with Porsche GT3 Cup took the second place in both, overall and "GT PRO" class. As for the third place, another Porsche representing "Porsche Club by LG OLED" team won it, joining the teams above on the podium in the overall and their class. Even though "Circle K milesPLUS" showed quite a pace until the last seconds of the race, it was not enough. When "Flash Racing Latvia" was crossing the finish line, they had a gap of three laps in between.
Results among classes
Most intensive fights were among "TCR" cars: even seven cars fought for the victory. "DHL Racing Team" competing with Cupra TCR was the first one to drop out of the competition due to gearbox failure. Amazing pace and great times showing "Noker Racing Team" with VW Golf GTI TCR followed him by dropping out at the middle of the race. There was nothing they could do – the engine overheated. Finally, driving quite fast, showing good times and constantly keeping their position, championship newbies – "LV Racing" took the victory in "TCR" class. Brand new team and brand new car Audi RS3 LMS was represented by experienced drivers: Antti Rantala, Konstantins Calko ir Martin Rump. "LV Racing" also took the forth position in overall, right after the fastest triplet. Second place was taken by "IGORIOLANKAI" team with Cupra TCR. "Energizer Racing team" with VW Golf GTI TCR took the third place, leaving "Sauda by GSR" and "Nine Nine Powered by Juta" behind.
In "GT AM" classification, "RSVMOTORS.DE-ANALITIKA360.LT" team took the third place. Their BMW M3 managed to drive through artificial lake in the middle of grass. However, until this big slip-out, team was able to drive all the laps needed (75 percent of a distance), getting the points in the championship and a third step of the podium at this particular event. Second place was taken by "Proflame by IPR" team with BMW M2. The highest step of the podium belongs to "Porsche Baltic" team. "Dream 2 Drive" team with VW Scirocco was also competing in this classification, as there were no drivers in original "A3000+" class. However, issues with electronics forced a team to stop occasionally in a pit lane for repair work.
Another unlucky team was also competing particularly in this class. That's "DHR-AUTOVESTA" representing UK and driving Ginetta G55 GT4. After the finish, measuring the weight of the car did not go smoothly. As it was too light, the results were annulled.
The third place in "A3000" class was taken by Estonian team "Joujaam", driving BMW 325. It seemed that they had too much fuel during the race, leaving some of it in all the turns of the track. "Intrans Racing by Meatbusters" team took the second place and the best team in the class was "Mazeikiu ASK" participating with Peugeot 308GTI.
In "A2000" class, the victory was taken by "GAGA Studio Racing team" with Honda Civic. As for the second place, "RM klubas" took it. During all the race, the team kept solving the technical issues.
The second event of the 6 hours endurance race will happen in Riga, on 10-11th of October.