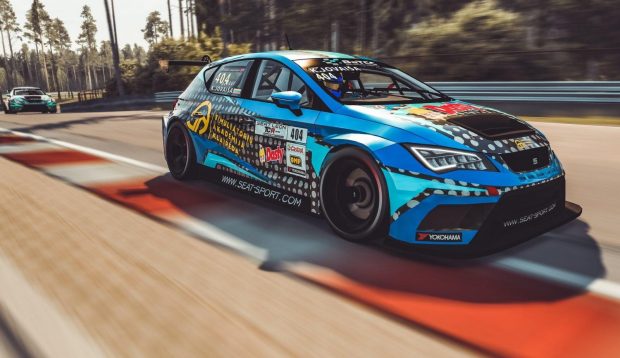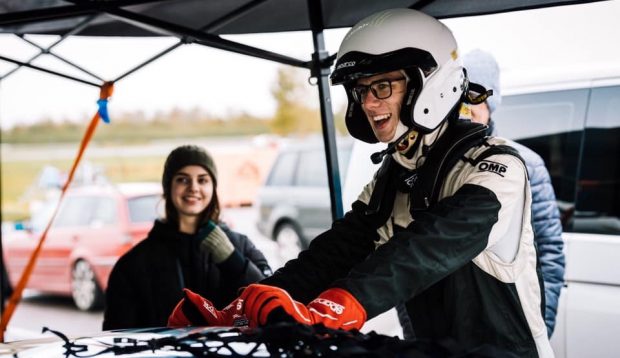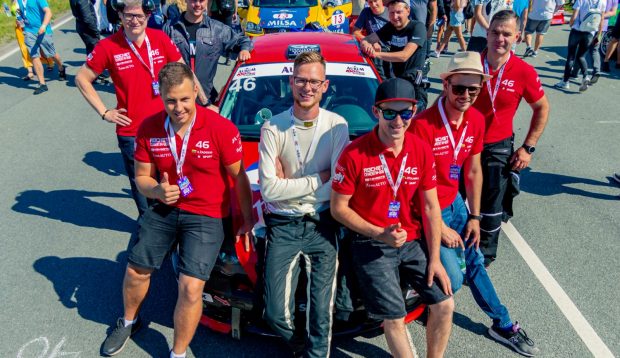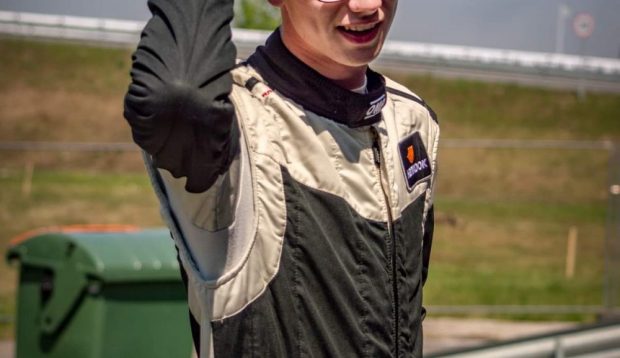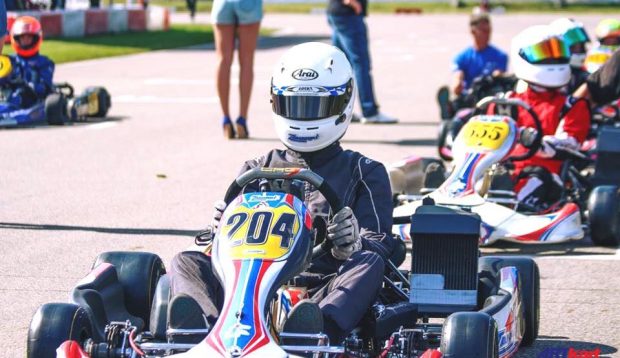 Winner of Virtual BaTCC Series is Getting Ready for Estonia
While unexpectedly, real racers have been doomed and patiently waiting for this curse to move away, others just kept racing. Perfect saying "crisis is only if we see it like it, it might be possibilities" truly fits here, as virtual racing series have reached the peak. Among other virtual racing events, the e-BaTCC was launched, too. Although, among all the fun and great emotions, participants were motivated with a price: real race event in "BMW 325 Cup" series.
So, finally, during "Pernu Summer Race" we are going to meet the champion of virtual racing series and his name is Karolis Jovaiša. We have a brief introduction for those, who have never, meet this fellow before.
Virtual Champion with a Real Experience
There is always a question "where is the love for racing coming from". First and straight respond from Karolis was simple: "It has been here all my life".
"I am 21 years old. Actually, I must really admit, that racing has been a part of my life since I remember. My racing career started when I was 12. From 2011 until 2016, I have been racing with sporting karting in Lithuania, Baltics, and World Championships. Finally, I guess I have reached my goals and have faced financial issues, so there is a gap in my career. In 2018, I have tried racing car and since that moment, I am in circuit racing world. In addition, since 2017 I am a part owner of Simulators Academy in Klaipėda." – Karolis told. He also has confirmed the theory that love for racing is inherited.
"I am sure that attraction to sports came from my dad.  He was always watching "Formula 1". Also, he participated racing with rented karting, there are plenty of competition I had an opportunity to watch.  He used to take me to karting and to drive me on the laps since I was four years old. Later on, I have tried karting myself. Later on, I have joined karting club and I really liked it. My coach – real legend – Romualdas Ščiuckas told my dad, that I have a real talent. That kept my dad to push me further."
Asked about achievements in racing, young man revealed that he is actually quite experienced with cars, too. "As I mentioned before, since 2011 until 2016, I have raced with professional karting. Later on, cars. In 2018, I have raced in Palanga 1000 km raced with "Maserati". Later that year – same car and Lithuanian Racing Championship. Last year, I've tried "Lotus" in Palanga, as for this year, I have raced with "BMW". So, now I look forward to BaTCC and BMW 325 Cup series as well as BEC 6H, where I am going to present "Dream 2 Drive" team with their VW Scirocco.
Virtual Racing Specifics and Expectations
"I have decided to participate in virtual series after I found out what kind of prize is waiting. Also, I thought I really have chances to win." – Karolis explained his decision to participate in virtual BaTCC series.
Of course, virtual and real series differ. "While driving using simulators, excitement does not disappear from the start and thrill is always with you up until finish. It is totally different pace in virtual racing, we always drive over the limit. It is impossible to keep this kind of pace in a real life. Of course, there are lots of things that makes virtual racing much easier. Having all the information and data about car and race track – is one of them. Pushing few buttons, you can change your car extremely." – Karolis was telling about differences in between of virtual and real races.
Asked about future perspectives and expectations for Estonia, Karolis was not hiding that he has quite demands for himself. "My main goal is always a victory. So, in BMW 325 Cup series, I really hope to show well, especially as it is the mono class and everything depends on driving skills. I guess, we will see how it will turn out. As for Baltic Endurance 6H Championship", I really hope that technique is not going to show any character issues and we will be able to show our real pace we have".
As for further future, Karolis Jovaiša keeps his high demands active. "I hope to grow all the time and learn, to try new, more powerful technique, letting me to grow more, getting new experiences. There are so many examples of models I would love to try, such as F2 and GT3 type technique. It is quite difficult to distinguish the race of my dreams. I guess it is Formula 1… However, I think I will always be lover of karting racing as, it is my passion, as you really can show what are you worth for. There is less technique, more driving skills. "
You can follow and support Karolis in both series on Saturday, as he will start with a first run of BMW 325 Cup at 10.00, having second run at 11.45. Later on, at 14.00 – the start of BEC 6H race, first one this year.