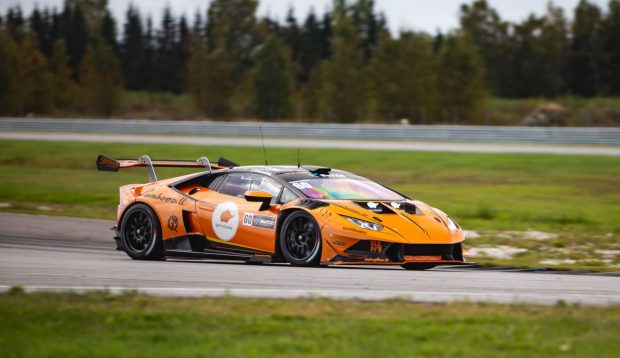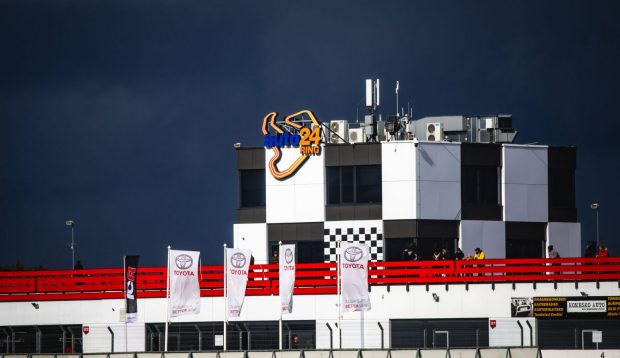 Baltic Touring Car Championship returns to Parnu; The track record holder Martin Rump among participants
The best race track in Northern Europe will once again host a Baltic Touring Car Championship circus in 14th to 16th August, gathering the fastest racers from all the Baltic States and Finland.
This will be the first round of Baltic 6h Endurance Championship where around 25 teams are anticipated, including cars like Lamborghini Huracan ST, Porsche GT3 CUP and half a dozen TCR cars and many others. The racing level of this series grows every year and proof of that is that the current "auto24ring" track record holder (1:11.579 (159,432 km/h) Formula Renault FR2000) Martin Rump will make his debut in the series with Latvian "LV Racing" team, racing Audi "RS3 LMS TCR SEQ".
Martin Rump won't be the only Estonian to race in the mini Lemans race of 6h, we will also have Estonian team "Joujaam" in A3000 class. Rumoured is the participation of  a team from Estonia with "Porsche GT3 CUP" car.
On the grid we will see the usual contenders, including last year's champions "CircleK Miles Plus Team" with Porsche, chased by the Latvian team "Flash Racing" with Lamborghini. Seven teams are expected in the very popular TCR class.
Estonian fans will have many favourites to cheer for also in sprint racing classes – Oliver Tiirmaa, the track record holder among GT cars, will race in the GT class, fighting against fastest racers from other countries with cars like Lamborghini "Huracan", Nissan "GTR", Nissan "200SX", Subaru "Impreza", Audi "TT RS" and many others. Possible also is a participation of 2019 Baltic GT champion Raivo Tamm.
For the second year in a row we will see also TCR class sprint racing championship. Baltic Touring Car Championship is one of the many licenced TCR series around the world. The class offers a very similar racing with various cars from factories like VW, Honda, SEAT and many others.
BMW 325 CUP is the hot topic of the current 2020 season. Latvians and Lithuanians are fighting hard for the glory in the equally matched cars. Enar-Klaus Kunman, Urvo Mannama and Pavel Beskrovnoi are expected to join the grid for Parnu race from Estonia. More than 15 cars are expected in total, but more than 25 are ready or in uilding process, making this car look very promising for the 2021 season. Ramūnas Čapkauskas is the current series leader, chased by Matiss Mezaks and Artjoms Koclamazasvili.
BTC1 class is dominated by Latvian racing legend Girts Kruzmanis, while the Estonian pride will be defended by Sander Kurs. In BTC2 we see epic duel of Karolis Gedgaudas and Julius Skirmantas and they will continue their battle also in Parnu. BTC3 class championship is still wide open and its hard to predict the future champion, where one of the contenders is Kren Tunder.
On the Sunday evening as the final race of the event "Nankang Endurance Academy" will have their third race of the season. In Riga 18 participants fought in this support series of the big endurance, and the class is getting more popular race by year. Even more teams are expected for the Parnu race.
Motorsport fans will also enjoy the Formula Historic races. Estonia has deep roots and technology of building the "Estonia" formula cars, but the series is dominated by Latvian Andris Grikis. Will Estonians have their comeback on home soil?
The racing will go on for two full days on Saturday and Sunday. Ticket price is 10 EUR. Free entrance for kids 10 years or younger, retirees and handicapped people. See you in Parnu!