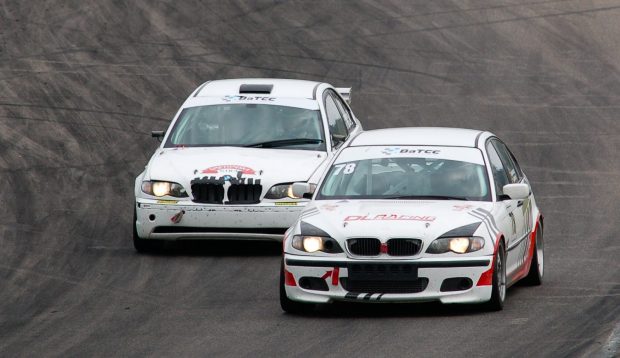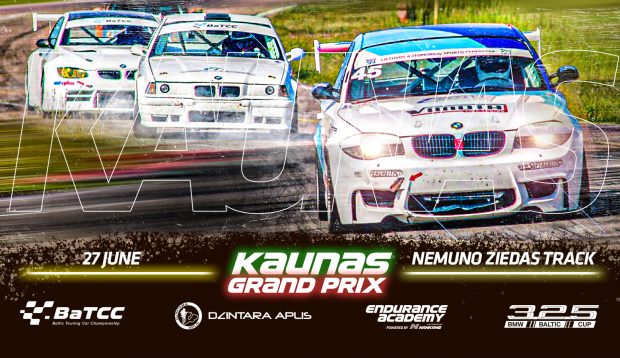 "Kaunas Grand Prix" @ Nemunring – Already This Weekend
This Saturday "Nemuno žiedas" track near Kaunas will be a real joy island for all the circuit racing and car sports' lovers: legendary Lithuanian track will great participants from all Baltic countries. This event became the indicator of racing season 2020 beginning.
As the quarantine in a region has ended and the borders of the countries opened, all the racing lovers have been looking for opportunities to compete. This weekend is exactly for all those racers that waited patiently. Even more, the legendary "Nemuno žiedas" track was already visited too long-ago. So, this weekend is quite an opportunity for both, those that just wanted to race anywhere and those that really missed the turns and hills of this track.
This event was planned almost one year ago: however, it had to be more oriented towards historic cars and classes like "LADA" and "Volga". Worldwide situation and the lack of races have encouraged organizers to re-think the type of race, providing more opportunities to all the circuit racers.
So, this event will start with free practices on Friday evening from 17 until 20:00, as all the fun is going to happen on Saturday. The adrenaline will start kicking in around noon – during the first qualifying sessions of "Nankang Endurance Academy" participants. However, "NEA" race will start in the evening – as the desert for participants and spectators.
In between, there are going to be races of already well-known classes like "BTC 1", "BTC 2", "BTC 3", "BMW 325 Cup", "GT Open" as well as already mentioned "VAZ" and "Volga" classes.
Meanwhile, the park of participants mainly represent two car manufacturers: "BMW" and "Honda". All of them are quite mixed having participants from Estonia, Latvia and Lithuania.
At the moment (as the registration is still on), one of the most distinguishing car is newly prepared for a season "Audi TTRS" of Edvinas Einikis, "Renault Twingo RS" driven by Dovydas Akstinas, "Mitsubishi Colt" of another Lithuanian driver Auris Motekūnas and "Toyota Yaris" that is going to be brought from Estonia by Sander Kurs.
However, quite similar technique only means great fights up until the last seconds of each race. One thing is clear: each and every participant has equally missed racing and good competition.
According to organizers, this event is also going to be broadcasted live: "We are doing everything we can to make sure, that this Saturday will be great for those, who will come to race and those, who chose to support racers from the distance. It has been a while already, as we wished to come to Kaunas with a racing event. A lot of athletes and teams have missed it. So, we are really happy to be here this Saturday, especially knowing, that somehow now it is the first event of this season. We want to make a cosy party for all the racing fans, waving green flag and letting everyone know that 2020 season is already here. All our team has waited for it to begin not really less than racers did. Registration is still going and everyone is invited to come to race, to watch, to enjoy great food and coffee and to have great Saturday." – organizers' representative Andis Meilands said.
Last updates of the event could be found in our Facebook account.
Looking forward to seeing you there!