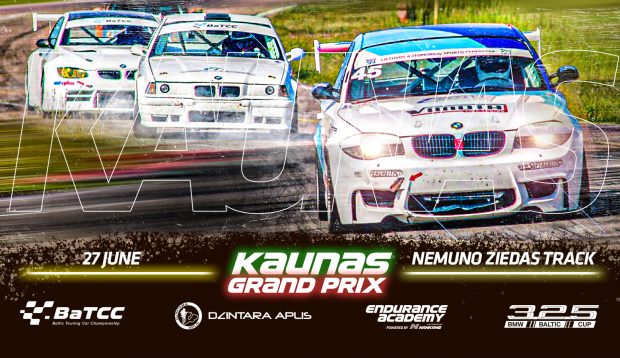 Kaunas Grand Prix event on June 27 – ON
We are glad to announce that Kaunas Grand Prix scheduled on June 27 will take place!
The event will feature following classes:
BTC – BTC1(former R1600), BTC2 (former R2000) and BTC3 (former R3000).
BMW 325 CUP
Dzintara Aplis – Volga & VAZ.
GT Open – separate, non championship race for any cars. The race wont be divided in any classes according to cars performance. Just GT Open class.
Nankang Endurance Academy – BTC2, BTC3, BTC4(former BTC2 and R3500) and BMW 325 CUP.
All classes for exception of Dzintara Aplis and GT Open will have BaTCC Championship status this year and also in this race. We also hope to have 4 races in BaTCC championship for this class this year.
We very much encourage you to register as soon as possible, to see what is the general situation with participants and to encourage others to come racing already in this event.
And also pass the information to any racers that might be interested but are not in our database.