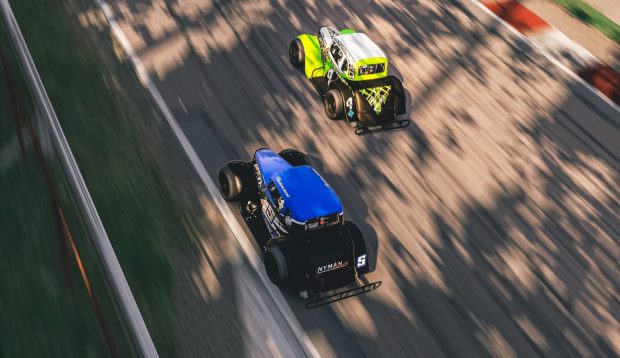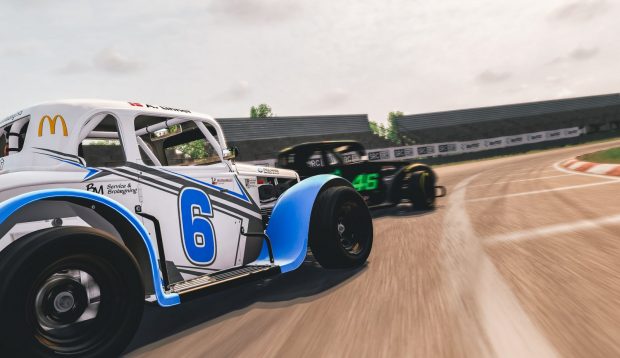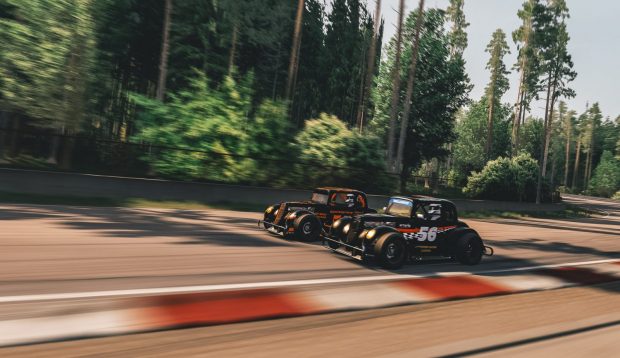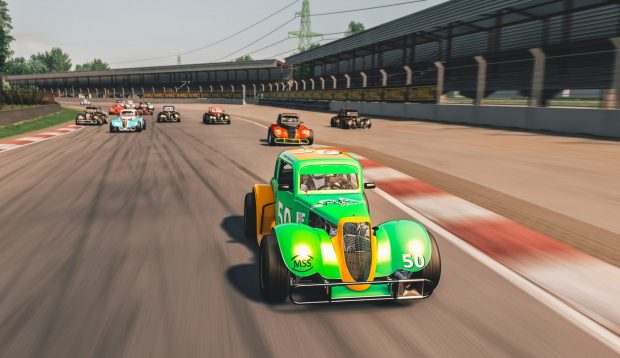 Victories in Legends round 1 goes to Antell and Yliaho
On Thursday night the First round of Legends League of Champions took place in Bikernieki virtual race track. 23 real life legends racers from 10 countries lined up on the grid to determine the fastest. While Bikernieki is a home track for Latvian racers, both races were dominated by Finnish racers.
Race 1 had a solid start and polesitter Anders Antell had a great start and kept his position, closely followed by Philip Miemois. In midpack all went much worse when in the straight after the Bridge corner Pekka Seppanen was thrown off the kerb into David Yamamotos car and the crash had a massive effect on multiple racers, where some lost a lot of ground, while others gained. Antell was overtaken by Miemois but several laps later claimed back his first position, winning the first race, followed by Miemois and Latvian Valters Zviedris. 4th went to Georgian star Data Kajaia, while fifth was Belgian Julien Schein who had to start from the back. TOP6 was closed by Andreas Linnet from Denmark.
Race 2 was started with fully reversed grid and the trouble started right away – when entering the first corner we saw four cars wide, that resulted in a massive crash. It strongly influenced the running order. First laps were lead by Raivis Kirilovs but soon was overtaken by Pekka Seppanen who tried to run away from Anders Antell and Markku Yliaho who were cutting through the pack. Yliaho managed to get past Seppanen to claim first position. While Pekka had just enough time to defend from Antell. Julien Schein finished 4th, followed by Swede Linus Bjorkman and Henri Tuomaala from Finland.
Anders Antell leads the series with 25 points, followed by Markky Yliaho(18 points) and Julien Schein(15). This Thursday we go to the twisty Ahvenisto track, home track for crazy Finns. Who will try to stop them?
Full video from race here: https://www.youtube.com/watch?v=ppOd1cKeO6k