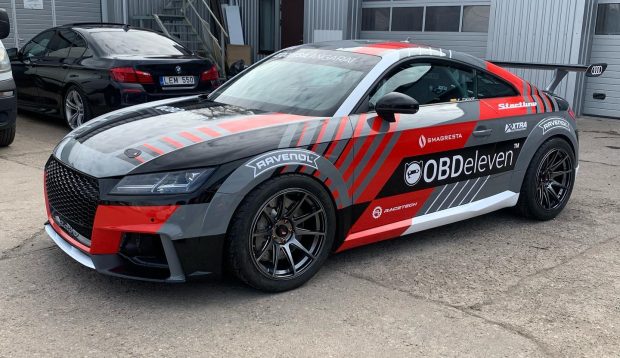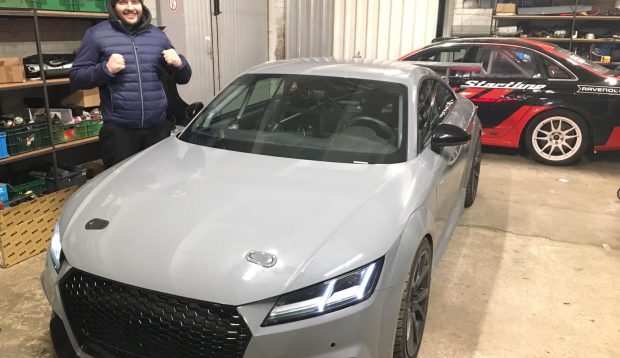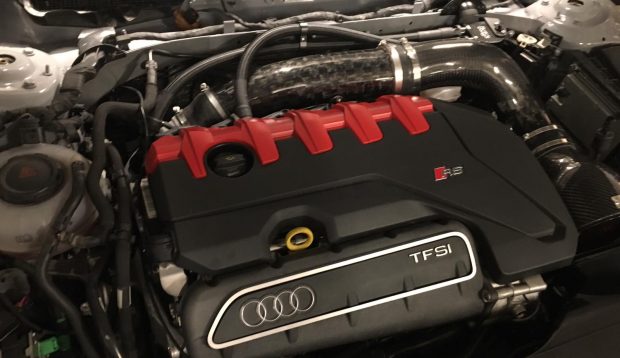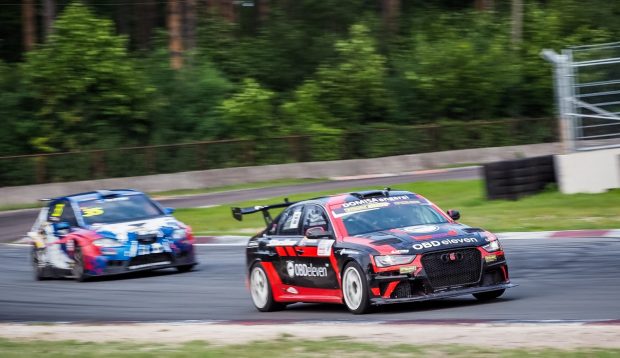 Home built Audi TT RS to challenge the fastest BaTCC GT cars!
The speed, performance and beauty of the fastest Baltic Touring Car Championship grows massively from season to season. And 2020 season won't be an exception, as Edvinas Einikis will join the GT AM class grid with a newly built Audi TT RS. We visited Einikis Motorsport garage in Panevezys  to have a little chat about motorracing.
Edvinas is a true petrolhead as his everyday work activities are also closely tied with vehicle repair and service. But his true passion is motorsports: "My racing career started when several of my friends were racing in local races. I was eager to join them and I did. My first car was Audi S2 coupe, that was a powerful vehicle but it wasn't build properly for a race track. Then I started my Audi S4 project that was a more successful car. Raced it for 3 years and last year I missed only one point to become the Lithuanian champion in GT class."
In 2019, two of the Lithuanian championship events were held together with Baltic Touring Car Championship events, where Edvinas had a possibility to compare himself with many other powerful cars, and thanks to that his ambitions grew. As during the winter he has prepared a new Audi TT RS race car. "Every racer wants to win, and I am no exception. I want to compare this car and myself to the fastest racers in the region. First of all, I want to win the Lithuanian championship and also fight with the best in the BaTCC series."
The new Audi TT RS' curb weight will be around 250 kg less than the previous car and will be around 1290 kg. The powerhouse of the car is the legendary 8S 2,5 liter TFSI turbo engine that is tuned to 580 hp. The racing suspension will ensure that the car is not only fast in the straights but also has a great grip in the corners, while AP Racing brakes(the same like in TCR cars) will give massive stopping power.
"To build one more Audi was a logical step, I know these cars inside out. I don't have the budget to buy a factory car and I like to build the cars myself so I know each bolt in it. Will start the season with original doors and windows, if I will see the need to reduce weight that would be the next phase. It's a fast road car turned into a really fast race car and I am sure together we will perform on the track! I make changes to the car after every race to make it faster and usually I succeed, as with nearly ever outing in Baltic race tracks I manage to improve my lap times. Racing is a part of my life, but my life is not imaginable without my beautiful wife and my kids. Huge thanks to them for their support!"
Einikis Motorsport will race the whole Baltic Touring Car Championship series in BGT AM class. A bit odd, but he is impatient to go to Botniaring as have heard good words about the track and wants to test the Audi on the long straights circuit in Finland. Edvinas Einikis will definitely be one of the fan favourities in the season! Good luck and see you on the track!
Baltic Touring Car Championship 2020 calendar:
Dewalt Grand Prix, Riga, May 8-10
Botniaring Grand Prix, Jurva, June 12-14
Parnu Summer Race, Parnu, August 14-16
Riga Grand Finals, Riga, October 9-11