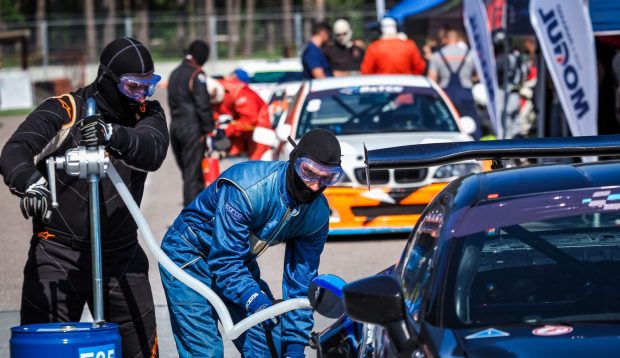 Nankang Endurance Academy becomes a championship in 2020
A new project was started in the last season – two hour endurance race – "Nankang Endurance Academy", that will become an official Baltic Touring Car Championship in 2020 with four events in all three Baltic States.
"Nankang Endurance Academy" is meant for teams and drivers that wants to try themselves in the endurance racing but with lower costs before their participation in Baltic 6h Endurance Championship.
"The popularity of Baltic 6h Endurance Championship grows year by year, just as the level of competition. To make things easier for new participants in BEC 6h we made the "Nankang Endurance Academy" where teams with at the moment lower budgets can feel the true essence of endurance racing. This year, we are making one step more – instead of just separate events, the series will become a proper championship with champions in all classes at the end of the season. We hope that it will be a great platform to increase number of participants in the BEC 6h series in the future," series director Andis Meilands tells about "Nankang Endurance Academy".
In the upcoming season there will be five separate classes – A2000, A3000, A3000+, BMW 325 CUP and also BMW Masters that will feature former BMW Xtreme class cars that are not eligible to the new rules, while A2000 class technical regulations will the same as the new rules for Lithuanian and Baltic Championship class R2000.
Already, there is a big interest from the participants from Latvia, Lithuania and also Estonia.
Technical regulations will soon be published on website www.batcc.eu
Nankang Endurance Academy calendar 2020:
Riga, May 8-10
Kaunas, June 28
Parnu, August 14-16
Riga, October 10-11