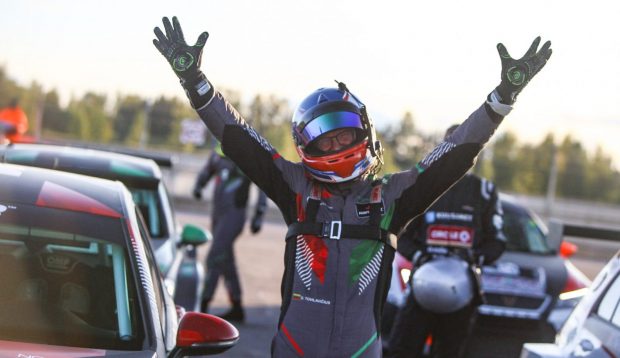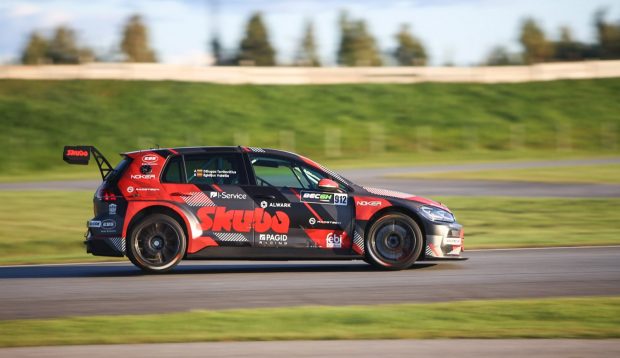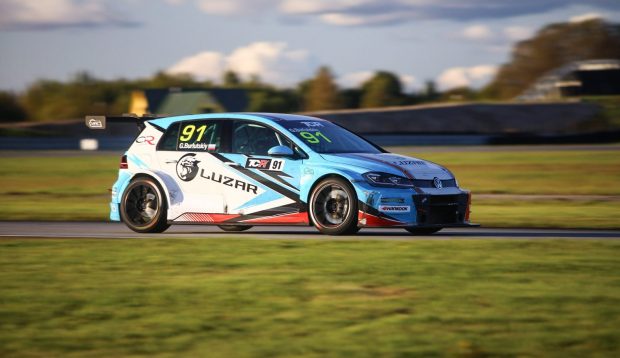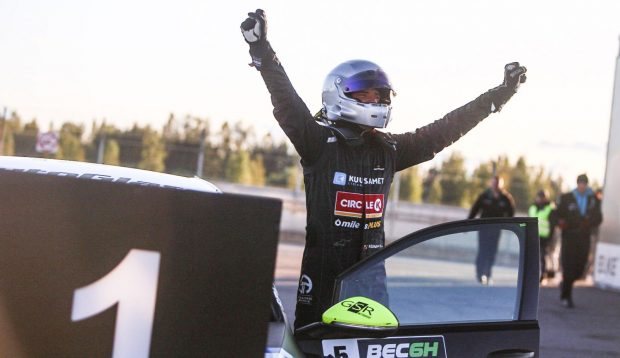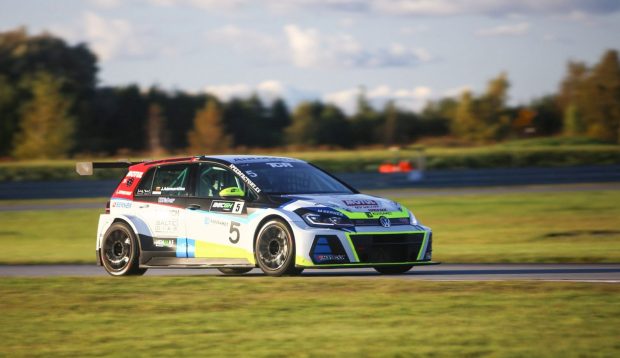 DŽIUGAS TOVILAVIČIUS TAKES HOME THE FIRST TCR CHAMPION TITLE
This weekend "auto24ring" track was filled with all type racing series starting with NEZ "BMW Xtreme", moving towards historic formula and, of course, "TCR" class of BaTCC series. The last one celebrated the first season being finished, naming brand new champion of brand-new class, that is bringing admiration all around the world. An important page of Baltics' car racing history was turned having first official season and first official champion of TCR Sprint series in the region.
Part of cars participating were being checked and healed after strong fights on Saturday during BEC 6H race, as others were patiently waiting for their turn to show up. Sunday morning started with practice sessions, moving to qualifying and later on, after lunch break, all the competitors were preparing to fight for the last time this season.
Seven participants enrolled to participate in TCR class. In between of them – young talent from Russia Grigoriy Burlutskiy, having much more experience fighting for podium with world known WTCR series participants. Precisely him and season leaders Džiugas Tovilavičius and Julius Adomavičius participated in the most interesting fights during the finals. Sadly, Ramūnas Čapkauskas who had indicated great ambitions for podium, did not show up for the race, as after qualifying session he technical commission found non-compliance with the technical regulations and the result of the athlete was annulated and he had to start from the last position in race 1.
During the qualifying, the best time was shown and the pole position on the grid taken by Julius Adomavičius. The best lap time was 1.18,427, driving 0,4 part of second faster than season first place holder Džiugas Tovilavičius. All season driving borrowed TCR cars, this time, J. Adomavičius used "GSR Motorsport" teams' VW Golf.
During first run, J. Adomavičius took the first place straight after first corner and kept it up until the finish, as D. Tovilavičius had a really interesting and close fight with G. Burlutskiy. The battle was so intimate, that cars were hitting each other softly in corners, keeping it mature and aggressive at the same time. After ten laps, just right behind J. Adomavičius, the finish line was crossed by Russian athlete, leaving D. Tovilavičius behind in the third place. G. Burlutskiy showed the best time during the first run, assuring the pole position during the second start. J. Adomavičius took the second place on grid as D. Tovilavičius started from the third position.
During the second run, the most interesting fight was in between of G. Burlutskiy and J. Adomavičiaus, driving close by almost all the time or even overtaking each other. They kept the intrigue up until the finish as season leader D. Tovilavičius drove behind them calmly. As after the finish he told: "I needed only to cross the finish line, making sure that title of champion is still in my hands."
That is exactly what happened: even finishing third in the last event, he was calm being the first champion of an official TCR sprint class in Baltics. Even winning both runs during the last event, points gathered by J. Adomavičius were not enough. At the end, he has 176 points, while new champion holds to 188 points in total. Third place of this historic season belongs to Ramūnas Čapkauskas, who managed to gather 129 points.
Grand final was really grand, having amazing fight between participants. The rumour was heard, that next year even more participants are going to take part in this class, promising great competition for the season champion. Well, we will see what future holds.