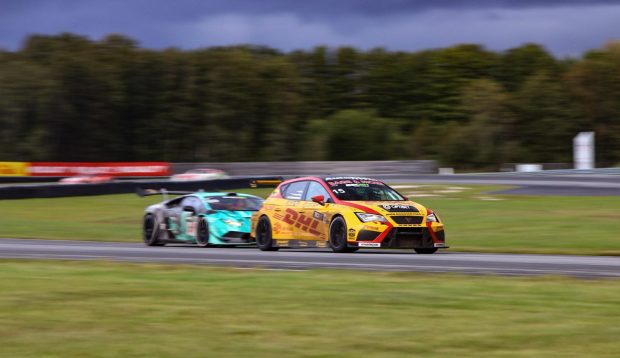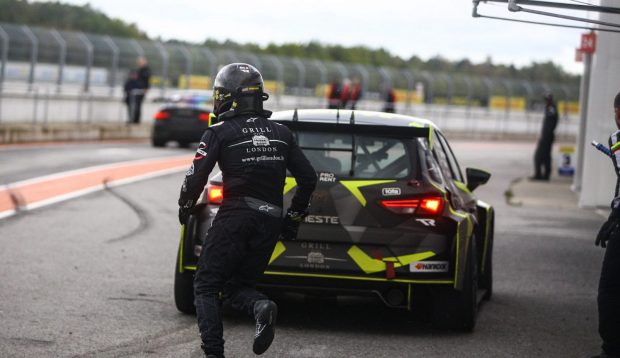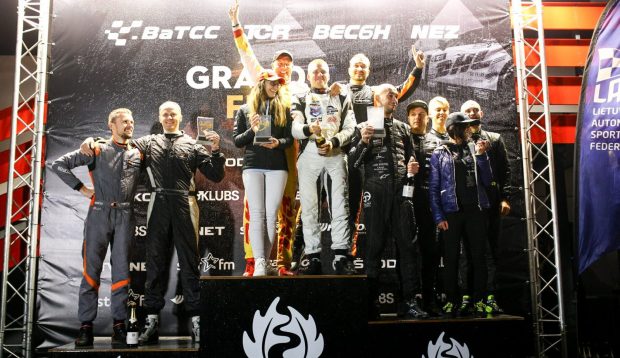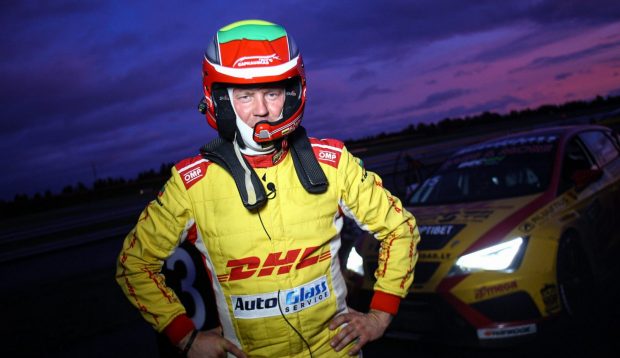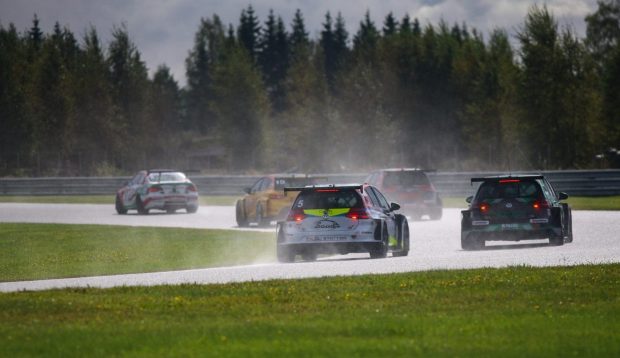 RAIN BRINGS TCR ENDURANCE VICTORY TO DHL RACING TEAM
In cold, rainy and very challenging weather conditions in Parnu track was cleared the first TCR Endurance class champions in NEZ and Baltics 6 hour endurance series.
Before the final round there were 5 teams going for the Champion title – top-3 of them were leaders "Skuba Racing Team", "Noker Racing Team" and "DHL Racing". Unfortunately both leaders "Skuba Racing Team" and "Noker Racing Team" faced technical problems during the race – "Skuba Racing Team" changed lubricant in gear box to their VW Golf GTI T as it started overheating after 1/5th of the distance. Team did a good job and managed to climb from the last position to 12th in the overall standing and 6th place in TCR class. Team managed to save 3rd postion in TCR class overall.
Meanwhile after a great start fighting for the 2nd position overall "Noker Racing Team" had an issue with engine pillow and lost 10 positions finishing 13th overall and last in TCR class. But it was not enough to save the podium position in Championship.
In the last part of the race the fight for the season victory was between "Dream 2 Drive PRO" team and "DHL Racing".In this event team was represented by Ramūnas Čapkauskas (LT), Konstantin Calko (LV) and Jurgis Adomavičius (LT) whyle Dream 2 Drive PRO kept the same driver set-up as all season long – Oskaras Brazaitis, Eimantas Navikauskas, Tauras Tunyla, Kasparas Vaškelis.
"Dream 2 Drive PRO" had the third position for a while, until the rain showed up just 1,5 h until the finish. Than this place was taken by Konstantin Calko and "DHL Racing" team. "DHL Racing" decided not to change slick tyres and was continuing the race while "Dream 2 Drive" went in pits to change the wet tyres. Up until the finish, Tauras Tunyla representing "Dream 2 Drive PRO" was trying to catch their competitor, but finish came first and there was still a gap of 7 seconds between them, leaving the team in the fourth place in overall and second among TCR cars. Third place of the event in overall and first one among TCR cars was taken by "DHL Racing" team with Cupra TCR DSG car. Third place among TCR class took Igoriolankai team.
"It was a little bit unbelievable because we could be the 6th or 3rd. But in the end we were 3rd! After counting the points right now we know that we are first in TCR series! During the 5th hour drove Calko and it started to rain and he stayed with slick tires. It is great that he so good drives the car. He handled the rain two times with a slick tires. Second time he was driving the slicks faster than other drivers with wet tires," said "DHL Racing" driver Ramūnas Čapkauskas after the finish.
TCR Endurance final standings Top-3
1. DHL Racing (Cupra TCR DSG), 178 points
2. Dream 2 Drive PRO (Cupra TCR DSG), 166 points
3. Skuba Racing (VW GolF GTI SEQ), 166 points