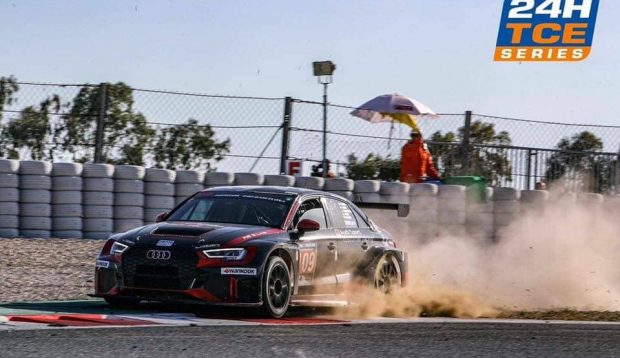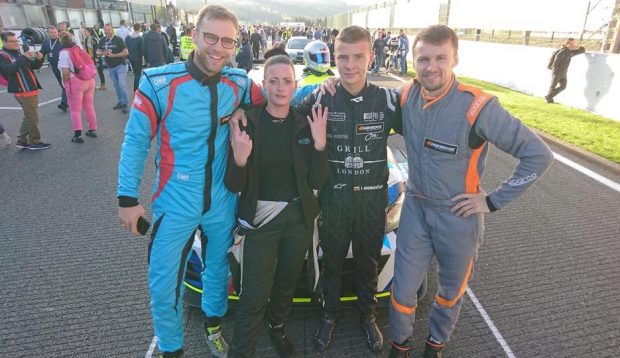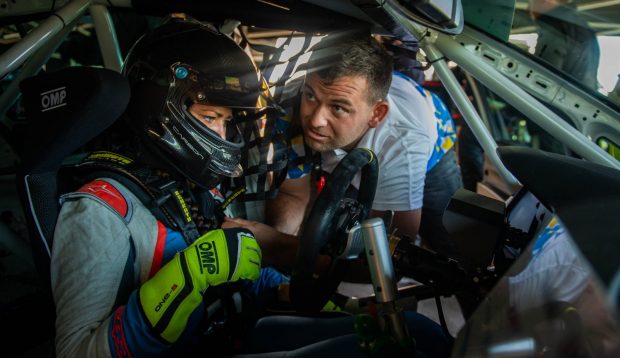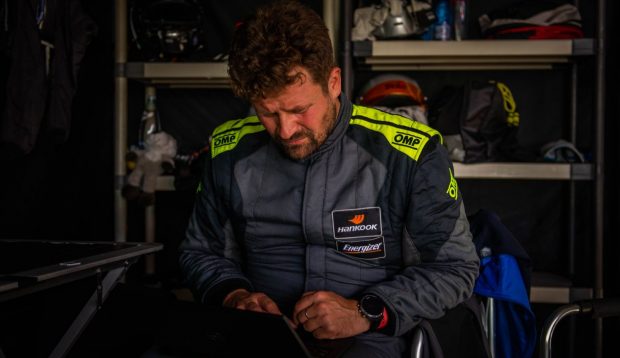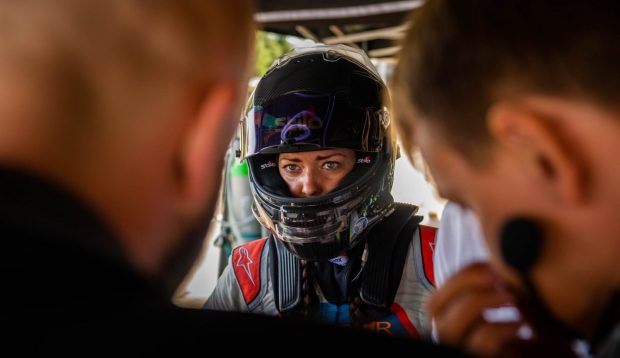 BEC6H RACERS UNITE FORCES FOR HANKOOK 24H BARCELONA
All automobile sport disciplines have it's peaks: for rally drivers there is "WRC" series, off-road lovers enjoy "Dakar" and other desert rallies, but circuit racers dream of "LeMans" series of 12 or 24 hour length or "Creventic" races, just like one happening this weekend in Barcelona: Hankook 24H Barcelona. In this event, among other professionals form all over the world, there will be one team of Lithuanians which particpate in BEC6H series.
Team is united by common goals
The guys (and girl) who are going to participate in competition – well known athletes for our racing series lovers. There is Ernesta Globytė, having Lithuanian master title and representing #SpeedSistersLT project this year, driving "GSR Motorsport" teams' VW Golf GTI TCR car on BEC6H series. Second athlete – Rokas Steponavičius. He goes two ways, gathering experience both, as a racer and as an engineer. As most of the time he is working in prestige endurance races, when he comes back home, drives BMW of "Telšių Statyba" team.
Third athlete – Rokas Kvedaras, better known as "Energizer Racing" team driver, with other two guys competing in TCR Endurance class of "BEC 6H" series. So he drives another TCR car made by VW group and he is direct competitor of Ernesta Globytė. Another competitor back in tracks closer to home – Arūnas Gečiauskas, driving another TCR-type car: this guy had participate already in 12 H racer together with Ernesta Globytė last autumn. Meanwhile, during "Riga Summer Race" he was a partner of "Igorio lankai" team. Fifth athlete – Vytenis Gulbinas – drives Peugeot 308 RC car in BEC 6H series representing "Mažeikių ASK" team. And by the way, he is doing pretty good there. He also had participated in 12H Race last year.
So, having a full list of athletes of this team – it is quite obvious: common dreams and goals have reformed competitors into team mates. And, to be honest, it seams it is going to be a hell of a team.
"Our wish to participate in 24 hour race among other professionals and to try our forces has been forming for two years, I guess. However, only when we met other racers having the same attitude towards sport along with real desire to participate just like we do – we decided to participate. In "Hankook 24H Barcelona" race we are going to represent "GSR by Speed Factory" team. I cannot say we feel anxious. If I could compare, it is more equal to a feeling we have before start, like pleasantly nervous. We all know why we have gathered; we all have experience. Some of us have already participate in 12 h race not even once, but twice. Our mechanics and engineers – real professionals as well as team manager Dalius Steponavičius." – racer Ernesta Globytė told.
Fight in a class – between 12 TCR cars
According to preliminary registration data, there are 39 teams planning to participate in "Hankook 24H Barcelona" race. 11 of them are going to compete in TCR class being direct competitors of "GSR by Speed Factory" team. As team racer Rokas Steponavičius explained, "the scrutineering and final check ups here are really strict. There were much more teams willing to participate, but we guess they did not pass the check ups barrier. However, I am sure 11 TCR cars are enough and there will be planty stuf we would need to do and competition is going to be really interesting
"Our team will compete racing "Audi RS3 LMS SEQ" car. To be honest, it is almost the same TCR car that everyone of us is used to. Basically it is the same VW Golf GTI TCR just in Audi body. That is all TCR magic: switching car, technique practically stays the same, drivers do not need to spend lots of hours practicing willing to know the car. All the differences could be seen looking at the car ,as mainly it is different body kit only. I don't think my team mates will need long adaptation" . – Rokas Steponavičius told.
Meanwhile, team manager Dalius Steponavičius was quite laconic: "This year I have spent a lot of time in Baltic racing events. I saw how these athletes can go, with some of them have worked directly. I think great race is ahead of us this weekend."
Qualifying is going to happen this Friday, 17:30 h local time (18.30 h Baltics time) and start will be on Saturday, 31-08, at 12:20 local time.
More about competition and full list of participants – https://www.24hseries.com/2019/24h-barcelona-2019/start .
We wish you good luck!