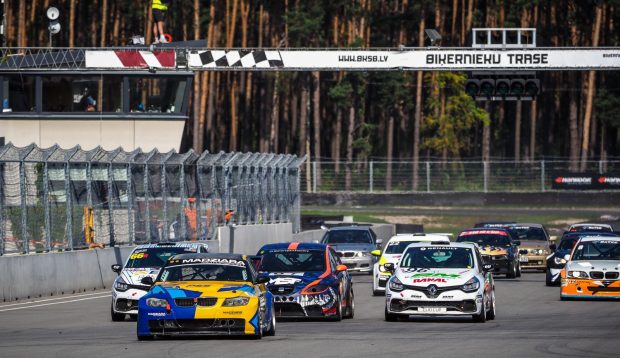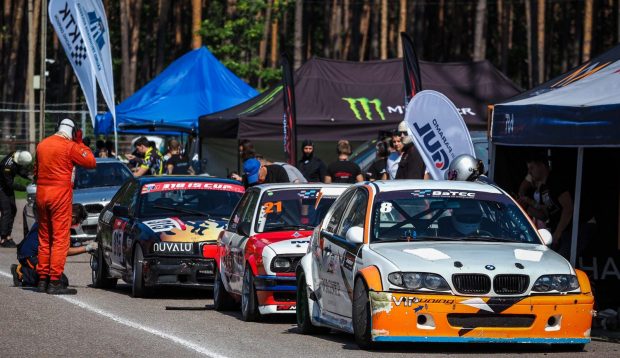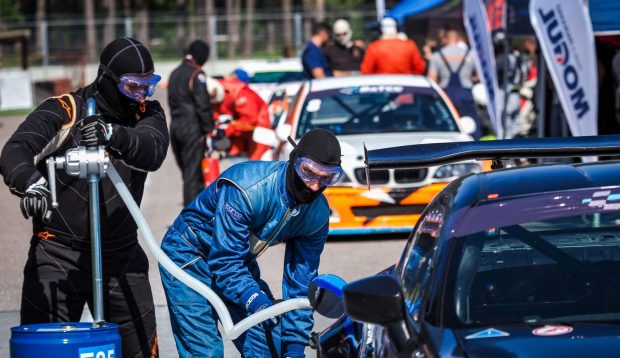 SUCCESSFULLY LAUNCHED TWO-HOUR NANKANG ENDURANCE ACADEMY IN BIKERNIEKI RACETRACK
As part of the Riga Summer Race, participants had the opportunity to take part in a new two-hour endurance project – Nankang Endurance Academy. At the first round participated 9 teams from all three Baltic countries.
"We are delighted with the response from participants during the first two-hour race. We see that all Baltic countries are represented and there is a wide range of budget cars from VW Golf 2 and Opel Astra to VW Scirocco and BMW E46. We are looking forward to seeing this class developing rapidly next year," said Andis Meilands, event organizer.
The first-round winner in the A3000 class was Artjoms Kočlamazašvili/Elvis Turāns, leaving behind Lithuanians Andrius Gelžinis/Edvinas Sabalys and in the third place got Andrius Čilvinas.
Paul August/Vytas Bilinskas leads the A2000 class. Simo Lind got the second place, but the third place for another Latvian duo Igors Zubkovs/Ruslans Riļcins. And the Lithuanian duo Igoris Sidunovas/Adomas Petrovas won the first place in A3000+ class.
"I decided to participate in this project because I had exactly the right car for this race and everything was prepared already. The second reason – the costs, which is much lower than the six-hour race. The competition wasn't high, but I hope that this project will develop and grow. Overall everything went well. We had some technical problems when the brakes disappeared in the second hour but I continued the race braking with gears. The race format is very good, ideal for participants and teams who find the six-hour race too expensive. The budget for the weekend, including the tires and entry fee, is around 1500 Eur," said Artjoms Kočlamazašvili, A3000 class winner.
The second two-hour "Nankang Endurance Academy" race will take place on September 21 – the final event of Baltic Touring Car Championship in Parnu.
About Nankang Endurance Academy project
Nankang Endurance Academy is a two-hour race series with 3 entry classes – A2000, A3000, A3000+. Each team, consisting of one or two pilots, need to take five minutes long mandatory pitstop during which they can change racers, refuel or make minor repairs. All Nankang Endurance Academy participants must use the Nankang AR1 tires.