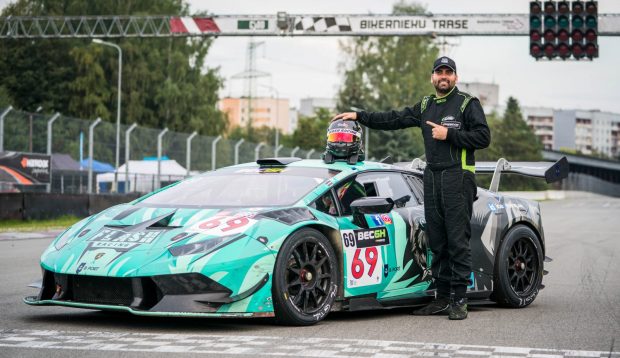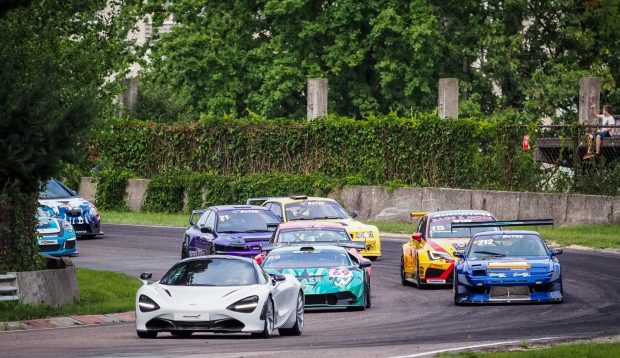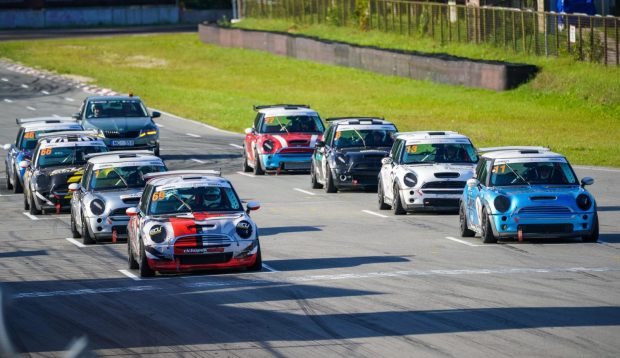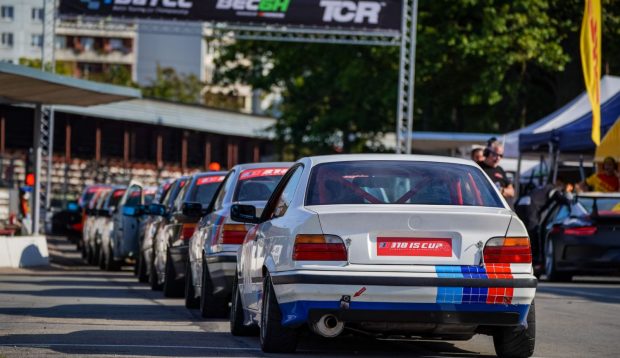 RIGA SUMMER RACE 2019 FINISHED WITH NEW PARTICIPANTS AND RACETRACK RECORD
On the third day of Riga Summer Race, Artūrs Batraks managed to set a new Bikernieki racetrack record for touring cars with a lap time 1:18,939. It was a perfect end to the eight "Riga Summer Race" festival with a new record of participants from nine countries as well – 215 in three days. This was possible thanks to guests from Poland and Lithuania. For the first time in Riga Summer Race touring car festival participated Polish Championship participants and after some years pause – also Lithuanian Championship classes.
New Bikernieki track record and victory in BGT PRO class for Latvian Artūrs Batraks
Artūrs Batraks also won the Baltic Championship BGT PRO class, leaving Polish racer Maciej Kepka behind. Artūrs Batraks managed to set the record with Lamborghini Huracan during the qualification. At the same time, Egidijus Gutaravišius – the overall leader of the BGT PRO class had technical problems during training, so he did not participate in the race. This issue will allow Artūrs Batraks to fight for the championship title in overall standings during Grand Finals in Parnu.
Roberts Rode won another beautiful BGT AM class race, another Latvian racer Jānis Hāns got the second place, the third place in the third round for Marius Bartkus. Lithuanian drivers were the fastest in BTC1 class. The top step of the BTC1 class podium took season leader Marius Miškūnas, second place won Tadas Petukauska, but the third place got Andrius Keblys.
Polish racing girl Malgorzata Rdest showed incredible pace in both races and was the fastest FWD car in the race winning BTC2 class and leaving behind Finnish driver Jyrki Jonkkari and Denis Perlov.

TCR class season battles getting hotter
The third day of the race as always was not without incidents. In TCR class frist race Lithuanian driver Ramūnas Čapkauskas ran out of fuel during the final lap and lost important points for the season overall standings. However he managed to win 3rd third overall finishing second in the second race. The winner of TCR class was Džiugas Tovilavičius winning both races and the second place got Julius Adamavičius.
Unstopable Andris Griķis in Formula Mondial
Andris Griķis once again demonstrated his performance in the Formula Mondial class and once again had the honor of climbing to the top of the podium. The second and third place in this stage got Estonians Jaak Kool and Ain Lahkker. The winner of the Formula Easter class victory was Raitis Mūrnieks, with the second place being won by Itālo Alsiņš and the third by German representative Hartmut Heidicke.
The season 2019 finale will be on September 21-22 at the auto24ring racetrack in Estonia.