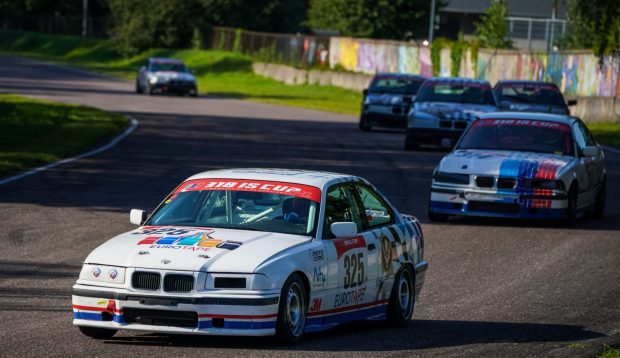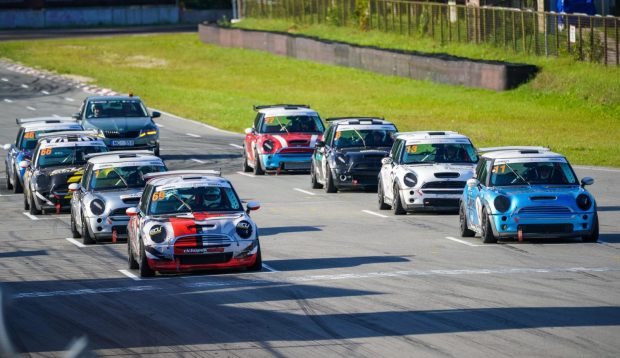 RSR 2019 DAY 1 – FLASH RACING LATVIA LEADS THE QUALIFICATION; CRASH IN POLISH CHAMPIONSHIP
The first day of the RIGA SUMMER RACE festival with perfect weather and great racing atmosphere and first crash in the Polish Championship OMM SUPER S MINI class. The fastest in NEZ6H Championship qualification – Artūrs Batraks (Flash Racing Latvia).
Jacek Cichopek showed the best result of the first OMM SUPER S MINI race, the second place took Steve Feige, third place for Przemysław Pluciński . Unfortunately, two Polish racers got in the crash and one of them was taken to the hospital for examinations. The racer feels fine. In the first race of the BMW 318i S Artur Lempert took the first place, leaving behind Bortosz Koziel and Michal Calek.
After the intense battles of the Polish Championship, Bikernieki racetrack took NEZ6H Championship teams where the absolute fastest lap time (1:20.1) showed "Flash Racing Latvia" with Artūrs Batraks on the wheel. The second fastest was the current overall leaders "Circle K milesPLUS Racing Team" from Lithuania, the third-place took "Rotoma Racing" for whom this was the first race after the longer brake.
The second day is expected to be even more intense. On the racetrack will go historic formulas, the Polish Championship participants, the debut race for experience new "Nankang Endurance Academy" class and the amazing battles from 25 NEZ6H Endurance teams.
Live stream from RIGA SUMMER RACE on the Facebook page "Baltic Touring Car Championship" or www.batcc.eu.