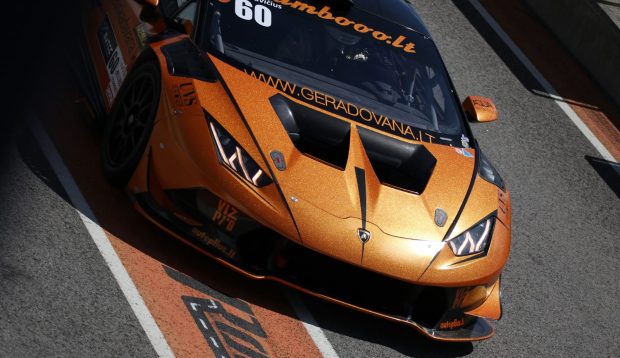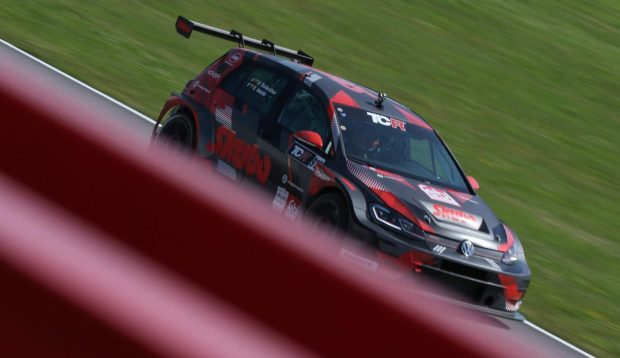 BATCC MIDSEASON OVERVIEW BEFORE RIGA SUMMER RACE
In "Riga Summer Race" Baltic Touring Car Championship participants will gather for the fourth event of the season. There have been beautiful victories and sad losses but the season is not over yet. Let's see the overview after 3 rounds out of 5 of season 2019.
BaTCC – a list of different classes

BaTCC is a big family of different classifications like BTC, consisting of "BTC1", "BTC2", "BGT AM", "BGT PRO" and "TCR Sprint" classes. Next to this quite long list of specific quite unified list of technique, there are Formula Historic (divided into groups of "Formula Easter" and "Formula Mondial") and "R1600" series as well.
At the moment, 38 participants have already finished the registration for the event in Riga.
Season overview: nothing really clear having two events ahead
Great calmness could be felt among "R1600" class participants, as there two guys only fighting for the first place: Steven Puust holding on strongly the first place with 50 points gathered over the season. And there is Sander Kurs trying to catch him up being only 14 points behind the leader. Both these racers participate racing Toyota Yaris cars.
Andris Griķis close to the season victory
Formula Historic series has much more tense. Participants in "Mondial" class have a tiny gap between each other among positons 2-4 . It is quite too early to tell who is going to win. However, first place holder Andris Grikis has 135 points gathered over a season and is one of the the most noticable seasonal leaders in BaTCC series. As for the second place, there is Estonian racer Taavi Kuul having 76 points. Another Estonian Taavi Kroon is in a third place being three points behind. As for "Easter1300" class, Latvian Raitis Mūrnieks is a leader at the moment having 108 points in total. Another Latvian racer Italo Alsiņš is holding on to the second place and as for a third place, there we find a guest from Germany – Hartmut Heidicke driving Estonia 21-10 formula.
BTC series up's and downs
The main challenges and fights are waiting for participants competing in BTC series. In here, we can find the most powerful cars like Lamborghini Huracan or the newest class of "TCR". In "BGT AM" class, there are three totally different cars participating in a fight for victory. At the moment, leader is Latvian racer Roberts Rode with his really powerful Nissan 200SX car. Second place belongs to Lithuanian Marius DIjokas and his BMW 316, as in the third place we find Robertas Kupčikas with Porsche Cayman GT4. However, there are still two events ahead, meaning that lots still can change.
Really tense fight seems to be in a "BGT PRO" class, as the leader Lithuanian Egidijus Gutaravičius with Lamborghini Huracan ST has five points gap only from the second place holder Estonian Raivo Tamm and his Porsche GT3 Cup car. However, first round winner Latvian racer Artūrs Bartraks and his greenish Lamborghini Huracan breathes in the back of the heads of first two. Once again, it is important to remember, that there are still two events remaining, including "Riga Summer Race".
"BTC1" class participants, comparing to "BGT AM" class, are really participating having quite similar technique. We have Lithuanians Marius Miškūnas, Andrius Keblys and Julius Skirmantas fighting for the podium driving Honda Civic Type-R cars. However, Marius is ahead having 35 points gap from other two guys.
Usually "BTC2" class is crowdy one, having quite a list of participants. However, this year, as "TCR Sprint" class was introduced, we have two crowdy classes, distinguishing with really great fights up until the last event of championship. "BTC2" class leader, at this point, is Finish guy Jyrki Jonkkari competing with BMW M3 car. He has 136 season points at the moment. As in the second place we have Denis Perlov from Russia, being behind with 109 season points gathered. At the moment, the third place belongs to Jurgis Adomavičius, driving his BMW M3. However, the other participants holding on to positions behind, still have plenty of time to reach the podium, so it seams that as a tradition, fights are going to happen up until the last events' finish.
Closest battles in the new TCR class
Real racing fans know that one of the main BTC accents this year – an official "TCR" class, where only TCR-type cars participate, having all the fun of identical technique fighting for victory. As for debut of the class, it can be considered as great one as there are 13 cars fighting for victory this season. "Riga Summer Race" has 5 TCR cars confirmed already and usually there are couple of others joining the game just before the start. One of them, usually is Julius Adomavičius, at the moment holding the third position in season classification. He is driving borrowed TCR-type cars this year, showing great pace, however, he is followed by some bad luck. Eventually, young racer is not going to give up and has promised to fight up until the end of a season. Only 6 points ahead, having the second place in a season classification, we have Ramūnas Čapkauskas. He is doing the best he can that he would be able to keep the place he at the moment. Only with a 9 points gap in between, there is a first place holder Džiugas Tovilavičius. As you can see, gaps are really tight and everything still can change, knowing, that first place winner can get up to 50 points.
Our recommendation to you – try to keep up with all the racing happening during Riga Summer Race. And do not worry even you do not have opportunity to show up in the track: as always, there is going to be a live stream.