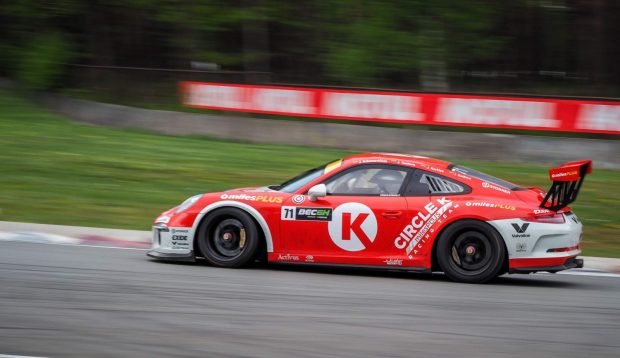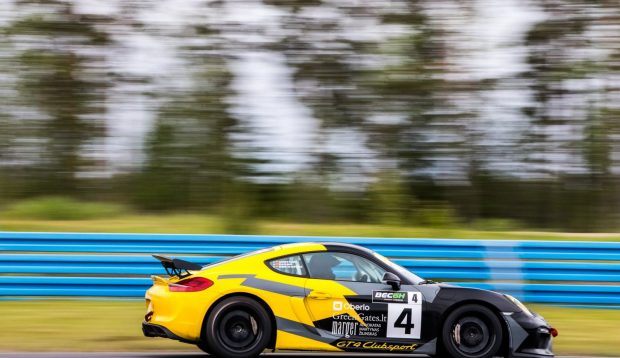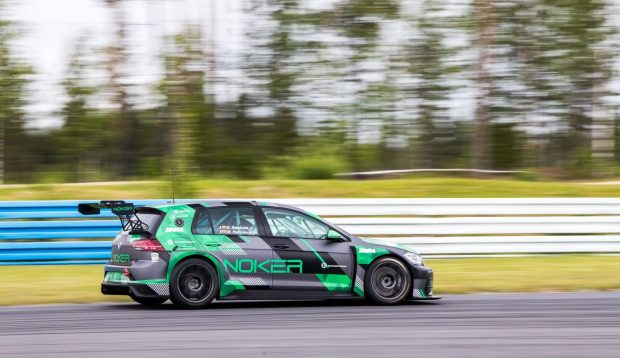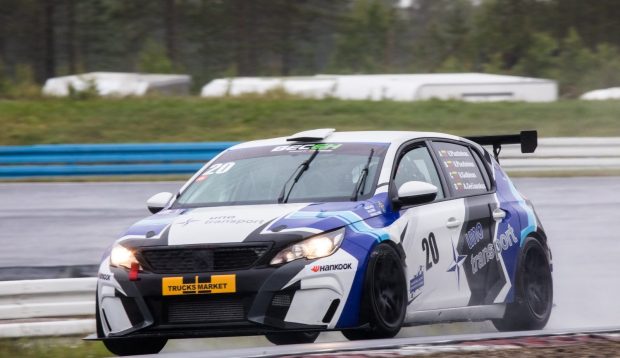 NEZ6H CHAMPIONSHIP: EVERYTHING CAN CHANGE AFTER RIGA SUMMER RACE
North European Zone 6 hours endurance series has reached the midpoint of the season. First two races were more successful to one teams and brought less of happiness to others. However, it is quite too early to celebrate as not all the unknowns have been cleared yet.
25 teams listed for "Riga Summer Race"
While registration successfully continues, there are 25 teams already listed to participate in the third event of the championship. As always, there are going to be "A2000", "A3000", "A3000+", "Diesel", "GT AM", "GT PRO", "TCR" and overall classifications counted. At the moment, the biggest number of participants gathers the brand new "TCR" class: there are eight teams already preparing for the event. Seven of those teams – come from Lithuania. Nevertheless in the Championship there are represented Estonia, Finland, Latvia and Lithuania in general and some other countries more usually appearing as guest teams.
It seems there are going to be really fun event in Riga, as except a long list of participants, there for sure are going to be fights for victory not only in classes, but in an overall classification as well. "Circle K MilesPlus" team (with Porsche 911 GT3 Cup) has gathered 120 points, we should remember, that first place winner gets 60 points. In this case, we still have "Noker Racing Team" that are behind missing 42 points only. It is also strongly holding on to the first place in "TCR" class, and just behind them, in overall classification and in class itself, there is "Dream 2 Drive PRO" team strongly holding on to their positions.
Real fights for points in classes
The winners of championship are not clear not only in overall classification, but in separate classes, too. It is obvious, that each crew participating in a championship is going to be involved in strong racing fights during the race, as each point matters. Any mistake or event missed can cost the podium, as it is a real peak of mid-season.
As we have mentioned before, just like in season classifications or event itself, the must attractive fights are going to happen in "TCR" class as there are eight participants competing with a similar technique. Just right after "Noker Racing Team" with VW Golf GTI TCR and "Dream 2 Drive PRO" with Cupra TCR team we have "Skuba Racing Team" and another TCR-type car made by Volkswagen. There is no spot for mistakes in this class, as all eight participants are really close to each other.
Quite tense fights are going to happen in "A3000+" and "Diesel" classes. Actually leaders in both of them have identical championship points, where first and second place have 60 points, as the third – 50. "A3000+" class have "RD Signs" (with BMW Z4) and "Telšių statyba" team (BMW M3 car) with the same amount of points trying to get the first place in season classification. Nevertheless, "ITCC Racing" team (BMW E46 M3) is just few steps behind them. Meanwhile, in diesel-type cars class, the first place at the same time belongs to Finish team "Meretek Racing by Special Stage" team competing with "BMW E90 D" and to Lithuanians "Redus LT" with "VW Golf". At the moment, the third place in a class belongs to another Lithuanian team "4Race" racing with "BMW 123" car. However, all the gaps are still too small to guess who is going to be the winner in any of these classes.
Meanwhile, in "Mažeikių Auto Sporto Klubas" team (and their Peugeot 308 RC car) has a pretty secure gap from other participants, counting 120 in total. As for the second place, there is "Helios Sport" team having 50 points. At the moment, the third place belongs to Latvians "Bruno Racing Team".
Stillness could be felt among more powerful car drivers in "GT PRO" and "GT AM" classes. "GT PRO" class leaders (same as overall) "Circle K milesPlus Racing Team" has a gap of 70 points from Lamborghini Huracan driven by "Flash Racing Latvia" team. However, big difference of points does not really mean that it is going to be boring in Riga Summer Race. Actually, it is opposite: it only means that there is no spot for mistakes, if leaders are willing to keep their spot.
Meanwhile, in "GT AM" leader place is taken by "Porsche Baltic" team and their Porsche Cayman GT4. However, "Techninis projektas – Viada" is still trying to catch them. According to season standings, third place belongs to "AutoGlass Service" team from Lithuania.
It seams there are going to be a lot of tense in the air during 6 hours race and no spot left for mistakes and worries. The best efforts will be invested into keeping the spots teams have or into taken better ones from other competitors. We are sure, that the third event will be amazing racing-wise for everyone: spectators and participants.
Participants list for NEZ6H race in Riga Summer Race.