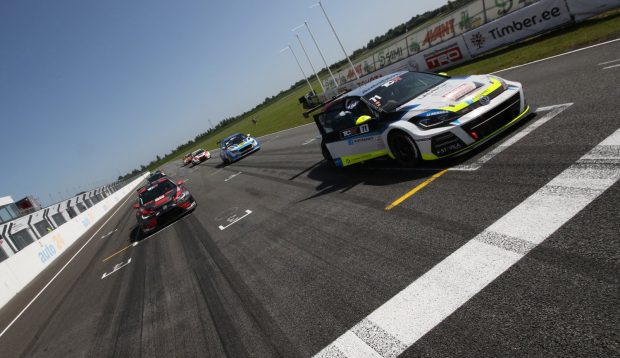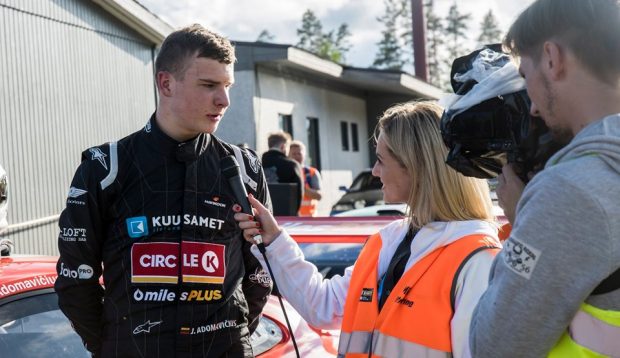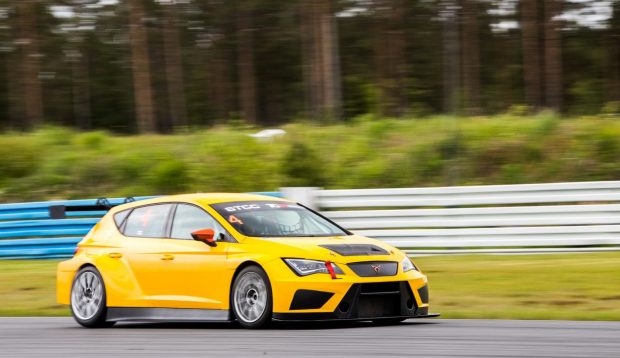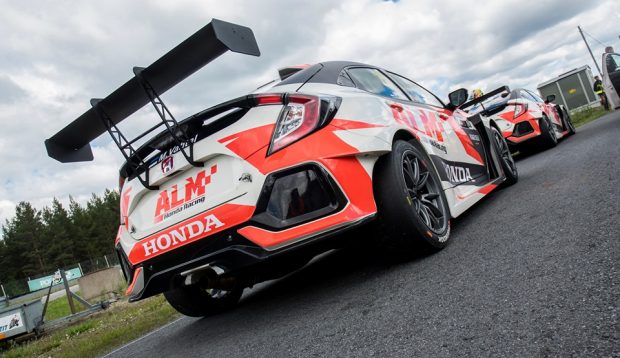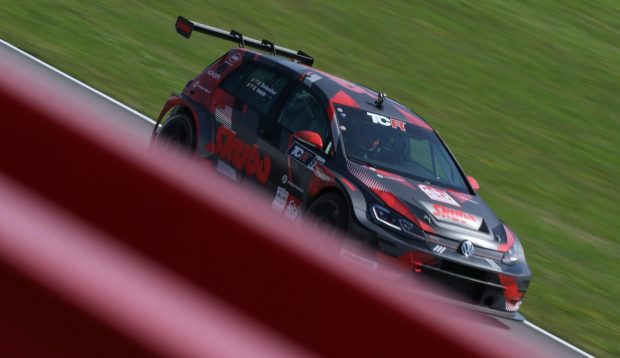 TCR TREND EXPANDS INTO BALTICS AND SCANDINAVIA
Just like clothing and apparel industry there are trends happening in automobile industry world. As first step in trending passenger cars where power and ruthless, first items showed up in a racing circuit. Later on, they were transformed into passenger cars or roadsters. It was decided by the success in a track. Silently, everyone knew that if the manufacturers car wins in the race, the car is well made and trust-worthy. If technical issues manage to show up during the race – it's 'oopsy' for cars career and basically it ends up being new-born prototype, later on moved to the museum.
This trend was changing and later on manufacturers were making two different lines, one for racing world and the second one for road transportation. The racers were quite left-out as racing cars manufactured in factories were expensive and hard to get. Being expensive, they showed up in most prestigious car racing events leaving smaller series and championships aside.
However, new trend of manufacturing showed up forcing manufactures to create affordable and fast cars. As car business is also working corresponding to trends, there were nothing to do and either you are going to be one of the manufacturers or you will stay outside of world-level series. Touring car racing became trendy so quickly that no one really noticed when it happened. Today TCR series has quite a list of manufacturers providing cars straight from factories to the racing world. What is more, the rule of showing good pace on track and then moving the car model into manufacturing for the roads is a bit different in TCR world, as most of them are based on the already trusted car models. But no one would be able to deny that the trend of TCR cars is still expanding and especially, not leaving any of smaller championships aside. Unified regulations and unified cars allow local racers to dream about bigger competitions or even to try participating in them, learning new corners of historically important racing circuits.
Baltic region participants are used to race in Baltic Endurance Championship, Baltic Touring Cars Championship or North European Zone racing series. These racing series are common already just like common tracks are in Estonia and Latvia. However, this season is historically different from others as there is an official TCR class along with a new track that was tried few weeks. Finnish racing circuit of Botniaring was quite an adventure for most of the participants. However, even local racing drivers had what to learn as, for example, they switched from one car like BMW M3 to a VW Golf GTI TCR prepared in official car maker workshop. So a few weeks ago the BaTCC and BEC6H racing series event was really about first times and learning. One newcomer with a TCR car was Finnish racer Emil Westman. Here is a short interview with a racer about the Botniaring, TCR experience and his career until this moment. Afterwards, who can say more about the track than a local racing driver?
How many tracks you have raced in already? How often you visit Botniaring?
"In addition to the Finnish and Estonian tracks, I have raced on numerous high profile tracks around Europe, Red Bull Ring, Zandvoort and Misano to name a few. Nowadays I come to Botniaring only a few times a year but as I am living just under 200km's from it I have thousands of laps under my belt around it. Especially in the earlier stages of my career I was doing a lot of racing and testing on it. I think it is the most fun Finnish circuit. It is a great mixture of slower and faster sections, and most importantly it has great overtaking spots and always provides some great races." 
What do you think of a TCR? What cars you have tried before?
"I have been racing in different touring and GT categories since I turned 15 years old. Before that i raced Go-karts. For the last few years i have mainly been focusing on GT cars. In 2016 I became the Porsche GT3 Cup Finland champion. In 2017 I raced in the GT4 European Series with a KTM X-BOW GT4. After that I have "returned home" and I am currently focusing on the Finnish GT championship, which I am leading after three rounds with a Porsche 997 GT3 Cup car. Actually this race was not my first experience with TCR. In 2016, I joined ADAC TCR Germany for the season finale at Hockenheim. If I remember correctly I finished P7 in the final race with a Cupra DSG. Coincidentally, it was the same exact Cupra that I am racing now, then owned by LMS Racing. Anyway, that experience left me a positive impression of the TCR class and was the main factor why I decided to get into touring car racing again. I love the equal cars and close fights between drivers. the races are a lot more hectic compared to GT racing."
What are the plans of your racing season?
"My main goal for the remainder of the season is to focus on the Finnish GT championship. I have a few interesting projects regarding some other categories going on but those will be confirmed later. I have not planned on doing any more TCR races this season but I will do some testing and prepare for next year as I am hoping to race TCR full time then. Last week in my Porsche, I had good fight in the Estonian GP race with the Baltic GT Open cars driven by Estonian, Latvian and Lithuanian drivers. We will see what happens next."
It seems that those, who try TCR does not want to change it to any other car and really enjoys it. Julius Adomavičius – 18 years old racing driver from Lithuania – assured that TCR is easy to domesticate and control. Last year Julius participated in BEC4H series with "London Grill Racing" team and CUPRA TCR. Although he is driving Porsche this season in endurance championship, he is participating in TCR class racing in BaTCC. During first event of BaTCC, just after the finish of endurance race he decided to try the same CUPRA TCR in sprint race. What is more, the podium was reached and the points were gained so the same plan stuck for the next events. However, as the TCR he was planning to participate with had a strong crash due to brakes failure, he borrowed "GSR Motorsport" VW Golf GTI TCR. As the first run due to a racing accident ended not so good, he really climbed back in a second run and won the third position in this event, too. On the third event he won first race and only technical problems with car made him miss a podium in race two. Once Julius told, that he really likes challenges and driving with any car is a great experience, he assured that TCR is a great car as well as racing series – really attractive and worth trying. What is more, he admitted admiring the fact that cars that compete are basically the same and all the focus is on the skills of the drivers.
Next interesting fight in between of TCR cars will happen during the fourth event of BaTCC series that is going to happen during Riga Summer Race in mid August.
Prepared by Inga Juškevičiūtė