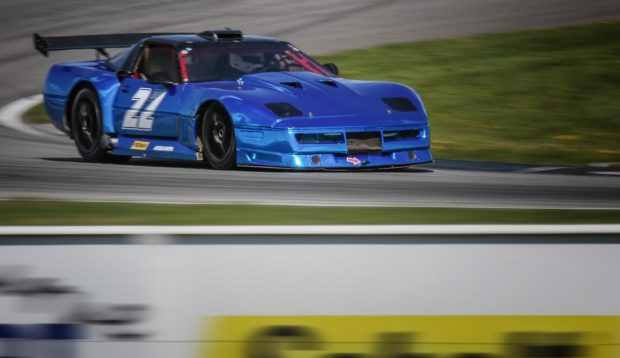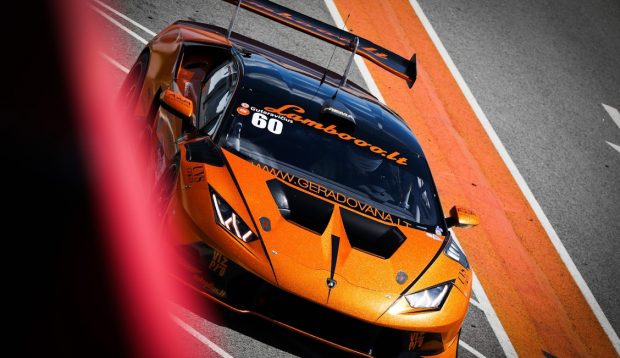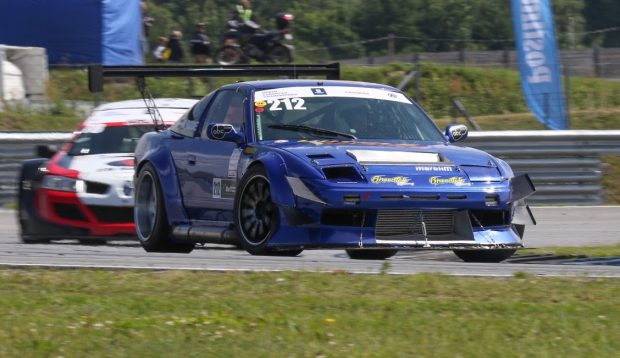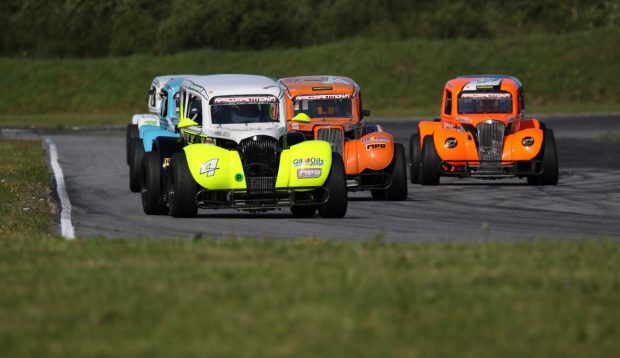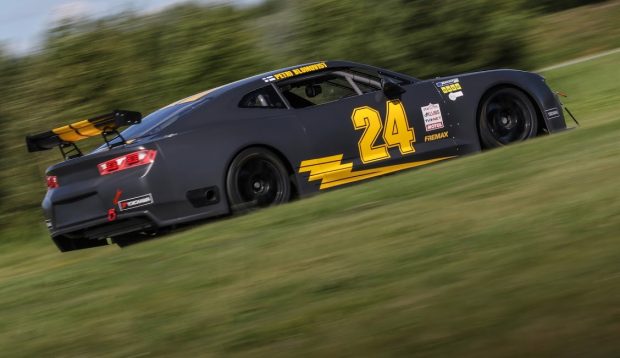 ESTONIAN GRAND PRIX 2019 STORM IN AUTO24RING RESULTS IN GREAT RACES AND VICTORIES
Estonian Grand Prix 2019 stormed over leaving lots of victorious races behind. One of the most loved traditional Estonian circuit racing fiesta has gathered most of the best participants among Baltics and Scandinavia.
"BMW Xtreme" class racers took care of similar battles and fun racing on Saturday's sprint races. The fastest of this weekend were Juha/Juho Huhtala/ Siekkinen, Santtu/Marko Rantanen and Gert Jugala. Only during the 45 minutes endurance race on Sunday Tomi/Roope Sundström managed to overtake Gert Jugala and win the third place.
Baltic Touring Cars battles and crash between Adomavičius un Dijokas
Afterwards the BaTCC participants showed up on the grid preparing for their race, along with few other classes. It was 19 amazing cars competing in "GT Open", "BTC" and "The Gran Turismo" classes. During qualifying the best time was set by Egidijus Gutaravičius and his Lamborghini so he took the pole position on the grid. However, later on he lost his pace and some important positions at the same time and he crossed the finish line being third in "BGT PRO" class. Accident between Marius Dijokas and Jurgis Adomavičius happened during the lap 8 and these two guys were not able to cross the finish line. What's more, the TCR car drove by Jurgis Adomavičius was damaged more and mechanics had some job to do to fix it for the next day race in "BTC" and "TCR" classes. During the second run on Sunday, quite a list of participants were not able either to start or to reach the finish line.
After both races, "BGT PRO" class winner became Raivo Tamm, second place taken by Oliver Tirmaa and the third by Frederik Holm. "The GranTourismo" was won by a real professional Finish racing driver Emil Westman, second place winner – Petri Ortju and the third place was taken by Jarkko Tähtinen.
"BGT AM" class winner and first place holder as well as the lucky guy to gather all the points needed was Roberts Rode, leaving Marius Dijokas behind. Meanwhile, in "BTC2" class victory was taken by Jyrki Jönkäri, second place winner – Denis Perlov and third place winner was Aivaras Remeika, new participant of the championship.
Amazing technique of Porsche and V8 Thundercars
Another few interesting series of similar cars have joined the victorious races both days, Saturday and Sunday. Eye-catching Porsche Sprint Challenge and Porsche Sports Cup with 9 nice looking Porsche cars. Raivo Tamm was the fastest driver during the first run and Oliver Tiirmaa was the second one during the first run as it was vice versa during the second race. As Tommi Haru was strongly holding on to the third position during both runs.
Another great class of "V8 Thundercars" with incredible technique was fighting both days, Saturday and Sunday to find out the winner of the weekend. Eight powerful monsters showed up on the grid to fight for the victory and both of races were won by Petri Blomqvist as well as second place taken by Toni Lähteenmäki. However, during the first run third place holder was Petri Ortju, as for the Sunday race, this place already was taken by Milla Mäkelä.
30 Legends Cars fighting for victory
The most fierce battles as always was shown in Legend Car class. Lot of jumping over the grass, taking overs, mess and joy crossing the finish line accompanied by champagne showers. After all the fighting during two runs of 15 minutes races, the victory of this round belongs to Philip Miemois, leaving Veli-Pekka Karttenen in a second place and Pekka Seppänen in a third.
All results of the weekend can be found HERE.