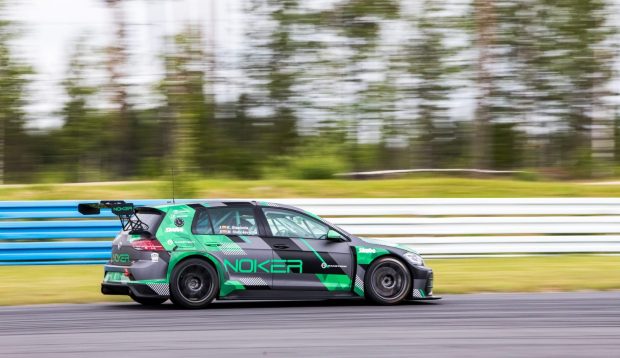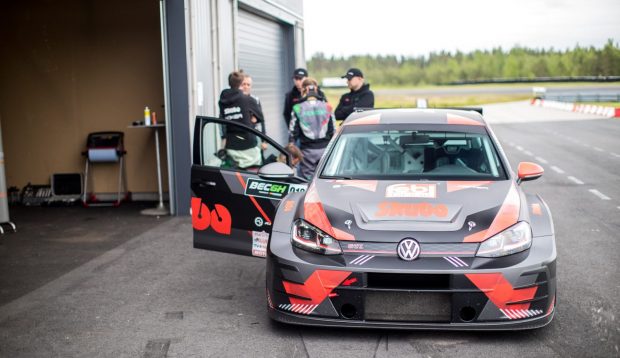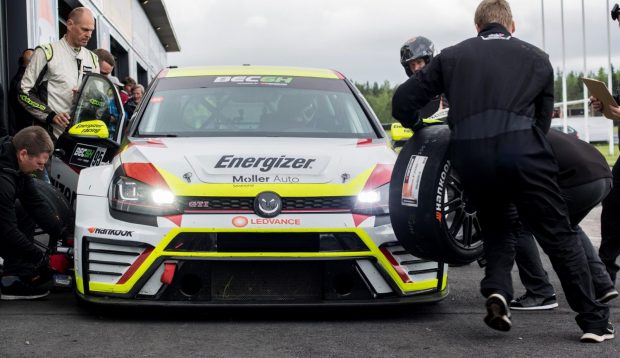 VW DOMINATES TCR PODIUM IN NEZ6H SECOND ROUND
The second round of the new NEZ6H TCR class took place in Botniaring, Finland last weekend. TCR class was the most widely represented class in the Finnish track. For most of the teams and drivers this was the very first experience in this track and the race brought exciting battles and also sad losses.
The fastest laptime during qulifying sesssion showed  "Dream2Drive PRO" team (1:50.932), team was more than 1 second per lap faster than Skuba Racing. They have started from fourth position in the overal competition.
However, great time during the qualifying did not promise that race will be successful, too. Team has struggled as their car had strong technical issues from the beginning. The main problem they had was with brakes: drivers kept pumping to have them in corners, and finally, they were lost at all and car crashed, losing the second place in class that they held at that moment.
Another TCR car of team "Skuba Racing" was solving the issues with gear box, but finally they managed to finish. However, as team driver Džiugas Tovilavičius said afterwards – they changed the gearbox computer and problem was more or less solved.
"GSR Motorsport" teams' girls Ernesta Globyte and Indre Senkute were doing their best and showed good pace, until the wheel's studs of their VW Golf GTI TCR broke down. Due to this technical failure, car went out of the track in a really fast corner. However, team's mechanics managed to fix it and they crossed the finish line.
The next event for TCR endurance class will be on August 16-17 during "Riga Summer Race" event in Riga, Bikernieki racetrack.
RESULTS:
1. Noker Racing, Volkswagen Golf GTI  194 laps
2. Skuba Racing Team, Volkswagen Golf GTI +2 laps
3. Energizer Racing, Volkswagen Golf GTI +3 laps
Photos: Andrius Laucius (andriuslaucius.lt) and Mārtiņš Skulte