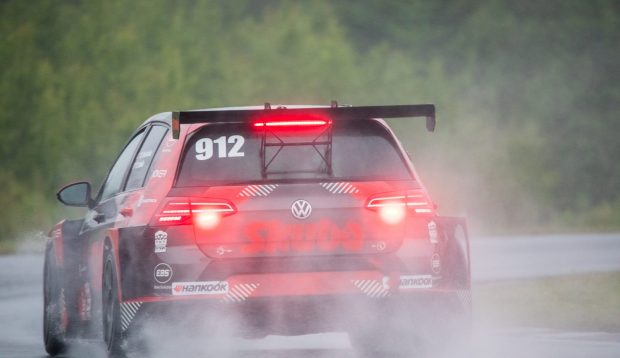 BOTNIARING WELCOMES WITH RAIN AND ADRENALINE
Participants of BEC6H and BaTCC along with NEZ series have already gathered in Botniaring track, in the Noth of Finland.
On Friday, June 14th, all participants had the chance to try Botniaring track – this was the most exciting moment of the day. For most of the participants these were the first laps in Botniaring. At the end of the day drivers were happy with the track itself as it is really fun with interesting turns and great straights. All day long it was raining on and off and some teams even had a chance to check their technique in both conditions, wet and quite dry.
However, apart great moments some teams had technical issues and either are still working on solving them or even would not be able to start. "Telsiu statyba" teams' BMW engine stopped working and, sadly, they will not be able to start in tomorroes BEC6H race. Some gear box problems were bothering "Skuba Racing Team" VW Golf GTI TCR car. Due to the rain, track was really slippery and it seemed that cars were more drifting than driving.
Saturday will start with qualifying session at 8.40 a.m.. Live stream of NEZ6H race will start on 1.15 p.m. on www.batcc.eu and "Baltic Touring Car Championship" Facebook page.
Photo: Andrius Laucius (andriuslaucius.lt)