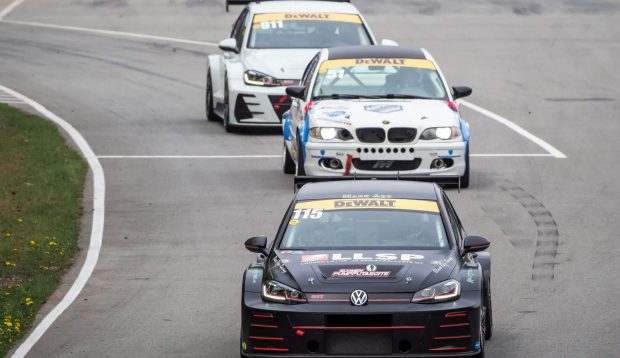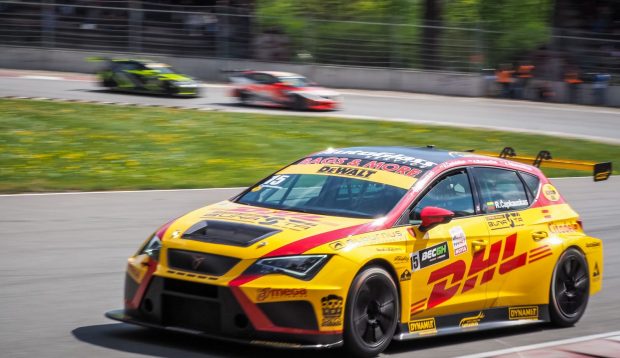 BATCC AND NEZ 6 HOURS SERIES MOVE OVERSEAS – WELCOME FINLAND
It has been few seasons in a row when BaTCC and BEC4H participants kept moving between Riga and Parnu for their races. Biggest half of the events used to happen in Bikernieki track and the rest – in Estonian auto24ring track next to Parnu resort. Nevertheless, this season is going to be different and for the first time Baltic races are crossing the borders to North and moving overseas to Finland.
This weekend, June 14th – 16th, Boatniaring track is going to welcome the second event of NEZ6H, BEC6H and BaTCC series along with historically important TCR sprint races. For many Baltics drivers this will be the first time racing in a Finnish track.
Organizer Andis Meilands was honest and quite laconic about the reasons why second event of the racing series was moved to Finland: "It was time for new challenges and participants needed that. We do understand it was enough of movement between two tracks in Estonia and Latvia, as "Nemunring" track in Lithuania is not really in condition for endurance races. Usually we make decisions after discussing it with participants first and the participants voted. So, as you can see, we are crossing the sea to have amazing racing weekend. We should not forget that we don't have only Baltic Touring Car Championship in here, we do have North European Zone series as well, so, we do have lots of opportunities to expand and to explore other tracks, too. Just like Botniaring this time."
Botniaring is a racing circuit situated in Southern Ostrobothnia, Jurva, Finland. It takes about 4 and a half hours drive from Helsinki to reach it, but local racers promise it is worth of visiting it. There are two racing configurations used, shorter one and longer one. For this event, participants are going to compete in full course configuration that is 4014 meters long.
However, not all the participants are going to see this track for the first time: some Finish racers are basically living here. We are talking about "Black Rose Racing Team", that participate in circuit racing since 2001. The same configuration of drivers – Vesa Kinnunen, Toni Virtanen and Tuomas Halonen – are stuck with a team for a fifth season already. Basically, the newest member of the team – VW Golf GTI TCR.
"This is first front wheel drive car in team and there is still some learning to do in driving style and adjusting setups for long races. Car is nice and fun to drive and competition is very tough in TCR class and that is what we enjoy. First race didn't go as we expected, but we learned a lot and of course we finished the race and collected our first points. Third place in qualifying showed that we have speed so that was a good thing," – explained Tuomas Halonen.
While asked about the Botniaring and racing in Finland, team member Tuomas was quite calm: "We have been usually strong here and Finnish Endurance Cup we were in pole position here two years in a row 2016 and 2017 before we moved to BEC series. If we get everything right we would like to enjoy having a pole position again and fighting for the win in race."
Also, they do have some great news for those teams and racers, who have never been there before: "It is great to race in Botniaring. We have been there many times and track is fast. There is everything like high speed corners and low speed sections. We hope that we get spectators to see this great series and come to cheer Finnish teams".
One of the most experienced drivers in Baltics – Ramūnas Čapkauskas is racing for over thirty years. While driving the formula, he used to come to Finland for some events. He did not cover the disappointment that had no chance to try the Botniaring circuit turns and straights, however, he was sure, that event will be fun and will ask for skills: "Configurations of racing circuits in Finland are really complicated and asking for lots of efforts to create the speed you want. Nevertheless, during the 6 hours race we are going to reach the highest results, of course. As for the TCR sprint race, of course, I will try to show the same result as in Riga. Those races are really important to me and I am strongly preparing for them."
Finnish drivers are no the only ones who have tried the Botniaring racetrack. After not a very successful start of the season in "DeWALT Grand Prix" Mikk Maaten (Flash Racing) is very postive about visiting Finland: "I am very happy to go there with such a fast car, it will be fun! Yes, I have been there with BMW cup several times. It's by far my favourite track in Finland, because it has fast outfield section. And I must say that I have had some of my best wins there."