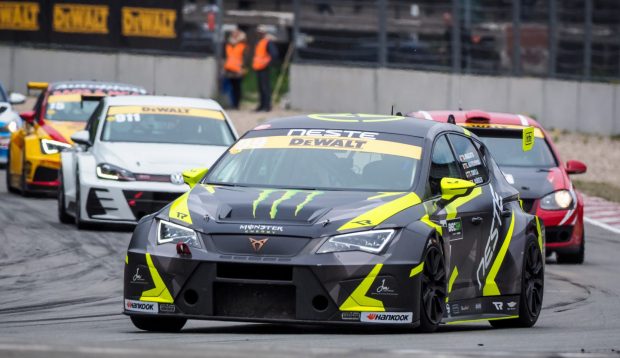 DREAM 2 DRIVE PRO WINS FIRST NEZ TCR ENDURANCE RACE IN RIGA
Eight teams took part in the TCR class in the NEZ6H opening round in Riga, proving to be competitive and reliable. Eventually TCR cars filled the overall positions from second to seventh behind the winning Porsche 911 GT3.
NEZ6H race victory in TCR class got Lithuanian team Dream2Drive PRO with their Cupra TCR – DSG. Team got P2 (overall) in Qualifying and showed a very stable driving. Battles were very tight – there were moments when only few seconds split the leading teams.
Dream2Drive PRO closest fights for the victory were with DHL Racing Team (Cupra TCR – DSG), Noker Racing (VW Golf GTI TCR – SEQ) and MV Sport (Hyundai i30 N TCR). Dream 2 Drive won the race with 2 laps predominance, MV Sport came second and Noker Racing Team – 3rd.
The next race of the NEZ6H takes place at the Botniaring, in Finland, on June 15/16.