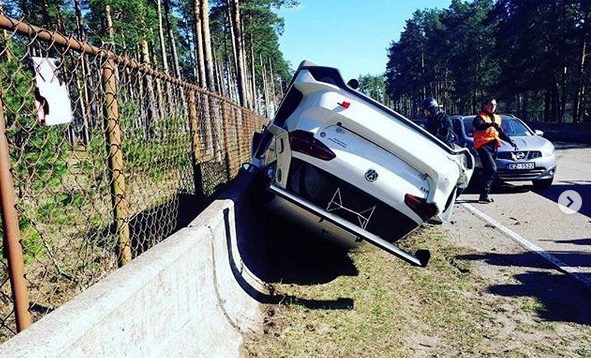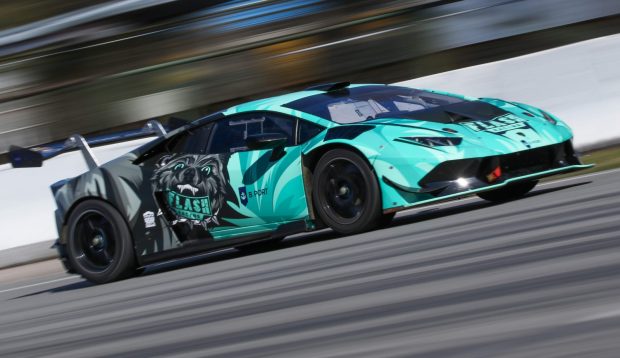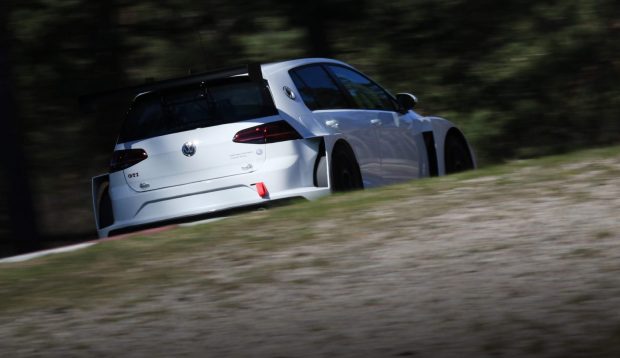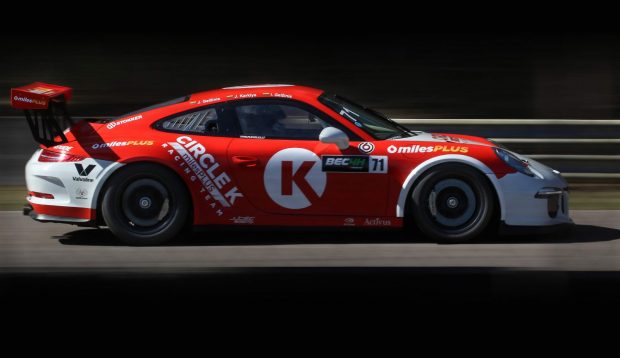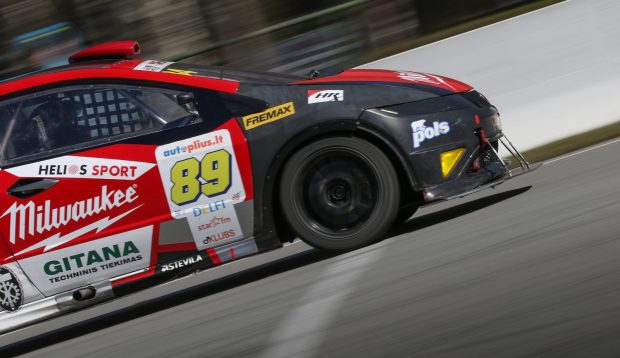 PRE-SEASON TESTS IN BIKERNIEKI RACETRACK ENDS WITH A CRASH
On a sunny Sunday on April 14 racecars in Bikernieki racetrack were roaring for the first time this season. 15 cars took part in NEZ and Baltic Touring Car Championship pre-season tests before the season opening in "DeWALT Grand Prix". Participants showed their impressive sports cars, including Lamborghini Huracan, VW Golf, and Seat Leon TCR, as well as Porsche Cayman GT4 and Porsche GT3.
Unfortunately, during tests, one of the endurance race teams crashed. Newly purchased VW Golf TCR of Noker Racing Team will be under major repairs until the beginning of the season.
"It was a good day for my first training with a race car. We improved the speed with each lap. With a new set of tires, I set my best lap time, but few laps later – made a mistake " said Lithuanian driver Kestutis Stasionis from "Noker Racing Team".
"Flash Racing" team with Latvians Arturs and Vilnis Batraks and Estonian Mikk Maaten for the first time tried their new Lamborghini Huracan Super Trofeo in Bikernieki racetrack.
"First training session was great. The goal was to get to know the new car, to understand the best braking points and train our new engineer. Despite that we drove with old tires, the lap times were encouraging," said Arturs Batraks.
The competition in the NEZ and Baltic Touring car Championship promises to be stronger than ever as many teams have prepared new powerful sports cars.
See you in the season-opening round "DeWALT Grand Prix" at Bikernieki racetrack from May 10 to 12!
Title photo: Laf_tiesnesi (Instagram)