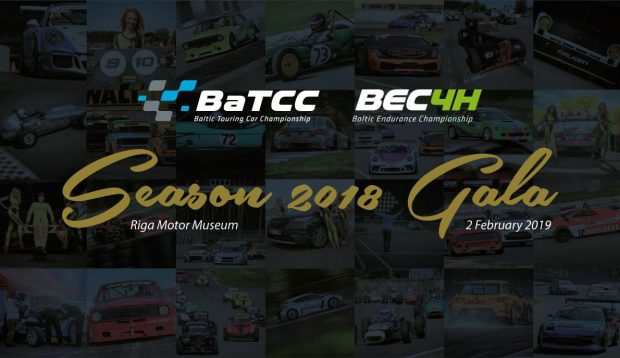 SEASON 2018 GALA AT RIGA MOTOR MUSEUM ON FEBRUARY 2
Season 2018 GALA will take part on February 2nd in Riga Motor Museum (street S.Eizensteina 8, Riga). All BaTCC, BEC4H and NEZ6H season winners and teams will receive electronic invitations. All event visitors will have a chance to visit Riga Motor Museum for free starting from 4 p.m. Beginning of the prize giving ceremony – 6 p.m.
To buy extra invitations or if you have any questions please contact us via info@batcc.eu.
Dress code: Creative black tie