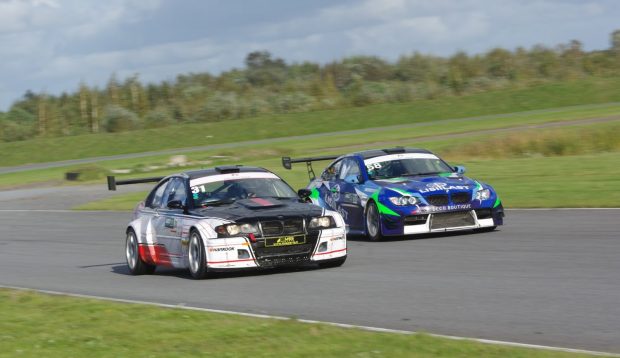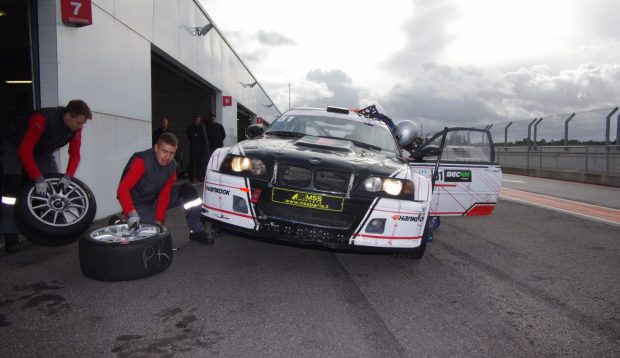 ITCC RACING: WE ALL ARE FRIENDS WHO ENJOY RACING
Came – saw – conquered. That's how ITCC racing season 2018 could be described. The team won three out of four races in their debut season in Baltic Endurance Championship and were crowned A3000+A class champions, also finishing in fifth place in overall standings with their battle weapon BMW E46 M3, beating some well known teams and world level racecars!
ITCC Racing is based in Klaipeda and one of the team's drivers and organizers is Artiom Blinov who we invited for a short talk.
Can we say that the great performance in 2018 season was based on a patient and hard work at home preparing for the debut season? What was the reason to join the series and did you enjoy the racing in Baltics?
A.B.: Exactly, we did a lot of homework before entering the BEC season. The car was ready to race in 2017, but we thought it is a big responsibility to participate in endurance race so all the year we did a lot of testing, training and adjusting to prepare the car and ourselves for the season. The main reason to participate in endurance races was that we have several drivers in our team and only one car, so we had to find the best way to use it all at once.
How would you decribe ITCC Racing team? A professional workshop for racing cars or a group of friends who enjoy racing cars?
A.B.: At the moment the ITCC racing is a team of unprofessional members but with big love to motorsport. We all are friends and we enjoy racing.
Your driver lineup didn't change for the entire season. Artiom Blinov, Modestas Siliūnas, Tadas Sireika. What do you all do outside racing and how would you describe each pilot including yourself?
A.B.: Modestas Siliūnas and Tadas Sireika are big friends for a long time and from their side I was called to join the team. I didn't know them before, they called me back in 2015 to start the project. Modestas and Tadas are very new in circuit racing and both are still very cautious on track. It is very good for the beginning, as we managed to avoid any incidents for the whole period.
I'm kind of every time on the limit driver. I like to push hard. Every race I do maximum what I can. And all the time in different ways I'm trying to improve my driving skills so I can control the limit. Especially for a longer stint. If I am starting to feel safe in the car I got bored.
There is a popular view from people that endurance racing is boring with little action on the track. You personally have raced short distance races. What is the excitement and the main difference?
A.B.: I have tried both, so I can say that in one short 8 lap race I had more side to side action then in an entire endurance season. Of course spectators do more like immediate action. But in endurance races most of the competition is in pits and tactics, which is not visual if you are not interested enough in the race and just came to watch it as a regular person. I can not tell that it is not exciting but to watch as a spectator endurance you have to be very much in it, follow the timing and team tactics. The main excitement in endurance is that you have to put a lot more effort to achieve your desired result.
What modifications have you made to your car to ensure such a great combination of reliability and speed?
A.B.: The main modification and our rule was to leave as much stock solutions of the car as possible. Mostly we prepared the car to handle long time runs and I think we achieved our goal as we didn't have any big issues with a car for entire season. It was the main reason for our speed. The speed in endurance is to stop the car as little as possible.
To tell the truth, we don't feеl that we did everything to deserve the crown of champions. We made some mistakes in each round, but we were lucky our competitors made even more mistakes then we did.
Will you defend your title and fight for overall standings podium in 2019?
A.B.: At the moment we don't have approved plans for 2019. We are still selling our car to step further but the time is ticking and we are about to continue preparing our current car for 2019 season as it not much time left till the start. So at the moment it is still hard to say what class we will participate. In any case we definitely want to fight for an overall standings.
What is your look for Baltic Endurance Championship expanding to North European Endurance Championship with an event in Finland?
A.B.: We were happy to know that BEC is expanding their season map, even though we would be happy to see more different tracks on season calendar. And we also hope NEZ will attract more participants to championship.
What is your and the team's favourite music? Lets say, maybe even the anthem of the team?
A.B.: I should say, we don't have a lot of free time to listen to the music, because at the race weekend we think only about racing, so still haven't found the team's favorite.