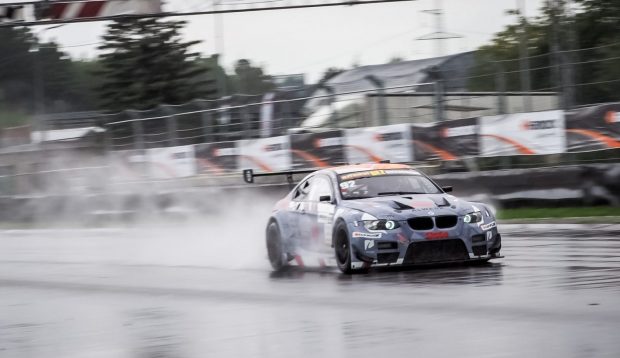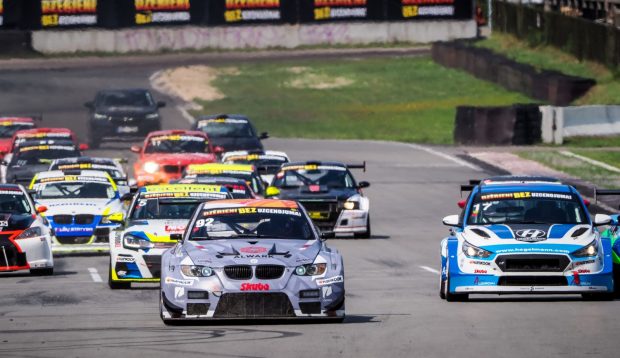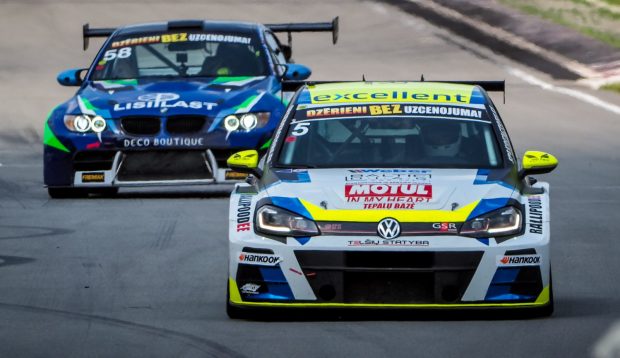 FIRST NEZ6H ENDURANCE CHAMPIONS HAVE BEEN CLEARED IN RIGA TRACK
On August 18th in changing weather conditions 17 teams raced for the first 6H North European Zone Championships titles. Sun and clouds changed with heavy rain several times during the 6 hours race which made the race even more interesting for both – teams and spectators.
Day started with qualifying session where the fastest laptime was set by Džiugas Tovilavičius from Skuba Racing Team (1:22,11), second position on the grid won Kevin Abbring from "Hegelmann Transporte by Algirdai Racing Team" with the new Hyundai TCR car (1:22,78), but third "GSR Motorsport" with Mikk Maaten behind the wheel (1:24,11).
After almost six hours of racing, the most intence battle was between two fastest Lithuanian teams – "Skuba Racing Team" and "GSR Motorsport". Only few laps before the  finish line "Skuba Racing Team's" pilot Karolis Šikšnelis overtook "GSR Motorsport" team's driver Ernesta Globyte who spinned her VW Golf GTI TCR in the Elbov corner. After that "Skuba Racing Team" reached the finish line 12.13 seconds faster than "GSR Motorsport". There was no place for sadness because both of the team's won NEZ Champion titles – Skuba Racing became Champions in GT class while GSR Motorsport won the 3000+T NEZ Champion title.
After "Hegelmann Transporte by Algirdai Racing Team's" technical problems with cooling system only half an hour before the finish, the third place overal took season's leaders 'Rotoma Racing" team winning the second place in NEZ GT class.
In A3000+ classs won another Lithuanian team "Telšiu Statyba". "RM Klubas" was the fastest in A3000 class, but "PGM Technika Racing" team become the winner of Diesel class.
The only Latvian "Flash Racing" team did not take part in race becauce of the technical issues that was experienced during training sessions. This is not their lucky season for sure.
Results find HERE.